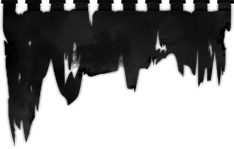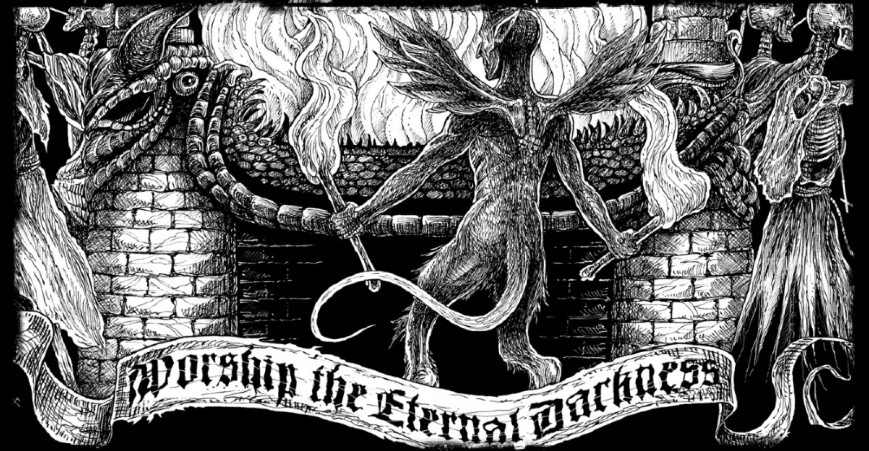 2021 Retro - ARCHGOAT
Finnish Black Metal band ARCHGOAT released their fifth album "Worship The Eternal Darkness" on November 26th. We reflect upon this masterpiece of blasphemous Art in the thirteenth part of our "retrospective" series. Check the other already published pieces of our retro blogposts by clicking on the band name: THE AMENTA, AARA, FORHIST, ANARKHON, INFERNO, WHITE WARD, PERILAXE OCCLUSION, KRYPTAN, MODERN RITES, LIGHT OF THE MORNING STAR, DOEDSVANGR & PLEBEIAN GRANDSTAND.
Three years after "The Luciferian Crown" and one and a half year after their live album "Black Mass XXX", ARCHGOAT present their latest offering "Worship The Eternal Darkness". As can be expected, the Finnish Black Metal band has no intention of changing or making any compromises. Even though "Worship The Eternal Darkness" features one or two new elements subtly interwoven into their old school approach, the band remains true to their angelslaying sound and honors their legacy.
DMP's Jonathan notes about ARCHGOAT's ten new compositions:
""Worship The Eternal Darkness" is indeed the perfect title for this latest perverted offering of the Finnish Black Metal band. ARCHGOAT's musical foundation and their roots are carved into stone, but they still created highly versatile compositions on their latest album. 'All Christianity Ends', for example, is a slow, creeping and stomping attack on weak religion, while 'Rats Pray God' begins with an atmospheric spoken intro before (Heavy) Metal riffing and blasting drums create an infernal storm. 'Heavens Ablaze', in turn, delivers a full-blown Black Metal attack, and 'Burial Of Creation' is an almost epic, but always hideous pearl of devil worshipping. In combination with the once again punchy cover artwork courtesy of Chris Moyen and the repugnant as well as straight-forward lyrics, ARCHGOAT deliver another blasphemous monolith. ARCHGOAT never change, but they are indeed masters of allowing different shades of darkness manifest themselves in their works of Art."
The album can be listened to on Bandcamp as well as on our YouTube channel. It can be ordered via our EU, US and Bandcamp shops.
Posted on
01-13-2022
| Category: Archgoat