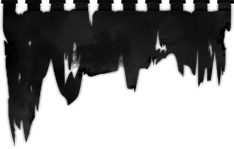 ERSHETU was formed in 2021 by conceptualist/lyricist Void and composer Sacr to create cinematic music which merges various hues of epic, obscure and atmospheric Metal with the poignant dramaticism of film scores.
With all guitars/bass/drums played by Vindsval (BLUT AUS NORD, FORHIST) and all vocals provided by Lars Nedland (BORKNAGAR, SOLEFALD), ERSHETU offers the listener an intricate, evocative and emotive musical journey free from fixed stylistic boundaries.
Each forthcoming album from the project will explore the conceptions of Death within a particular civilization or religion. The debut album, which focuses upon the Mayan civilization, will be released in 2023.