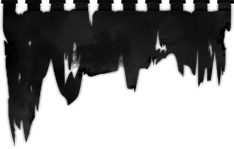 SELBST was formed in 2010 in Venezuela by multi-instrumentalist/lyricist N and vocalist Frozen, releasing their initial demo "Veritas Filia Temporis" shortly afterwards. N subsequently moved to Chile in 2016 to search out new collaborators and opportunities. The resultant self-titled full-length featuring vocals by N. Onfray of ANIMUS MORTIS was released in 2017 to great underground acclaim.
In 2018 N became SELBST's lead vocalist and the project turned into a fully-fledged live band, taking to the stage for the first time as the next step of their evolution.
As of 2020, SELBST stands ready to release a brand new full-length album, "Relatos De Angustia", a deep, challenging listen which sees SELBST fully realized and rewards repeated exploration.