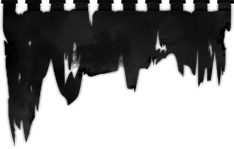 THE LOVECRAFT SEXTET is one of the many projects from multi-instrumentalist Jason Köhnen. Renowned for his previous projects BONG-RA or THE KILIMANJARO DARKJAZZ ENSEMBLE and THE MOUNT FUJI DOOMJAZZ CORPORATION.
Köhnen coined the term "Darkjazz" back in 1999 when he composed a track entitled 'Darkjazz' for his 2001 "Darkbreaks" EP. From that point embarking on a long musical journey into dark experimentations with the jazz sound palette in combination with a plethora of genres.
THE LOVECRAFT SEXTET was evoked after a void appeared with the ending of his other Darkjazz outlets, firstly TKDE and TMFDJC and then the short lived THE THING WITH FIVE EYES project which saw Köhnen's first flirtations with Arabic scales and instruments, progressively transforming into his MANSUR project together with ex-PHURPA member Dmitry El Demerdashi and avantgarde metal THY CATAFALQUE vocalist Martina Hórvath.
Köhnen's approach to his releases with THE LOVECRAFT SEXTET are to open the spectrum of Darkjazz in all its wonderful and mysterious facets. Seeing each release as a script and soundtrack to a different movie, setting a different pace and atmosphere and playing with unorthodox climaxes and atmospheres. The projects hosts a list of dedicated guest musicians, who all participate as the leading actors in these scripts, all playing a crucial role in the soundtracks of these non-existing movies.
THE LOVECRAFT SEXTET releases albums on Denovali Records and Debemur Morti Productions, in a way where the Dr Jekyll and Mr Hyde part of this project comes to its best and most creative fruition.
Apart from the conceptual audio releases, THE LOVECRAFT SEXTET also navigates through the multi-disciplinary arts. The "In Memoriam" release saw a first in a series of short stories and audiobooks combined with an album. Future releases will see more art disciplines combined as a release.