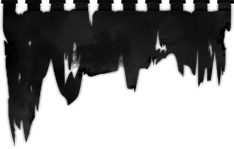 Not to be confused with the Russian folk-metal act of the same name, Poland's ARKONA has been producing crushing, pagan black metal hymns since their inception in 1993. Devoid of excess frills and gimmicks that often plague the genre, ARKONA present a straight forward yet compelling sound, galloping tremolo harmonies, relentless snare blasts and vitriolic snarls flow into brooding orchestral synths and crescendos of melancholic and melodic splendor.
2015 saw the band pair with
Debemur Morti Productions
and release
"Lunaris"
the following year, their most complete and polished work to date.