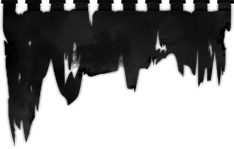 Indonesian PURE WRATH began in mid-2014 as a primitive black metal solo project of multi-instrumentalist Ryo. Starting in 2016, Ryo began to shift the lyrical and thematic content of PURE WRATH to be more in line with his own life and family history. This paradigm shift resulted in the debut record, "Ascetic Eventide", released in 2017 through the Indonesian label Hitam Kelam Records, selling out within four months.
Following the success and positive feedback of the debut, Ryo was contacted by the Mexican label Throats Productions to arrange a vinyl rerelease of "Ascetic Eventide". Not long after, the split release "Endless Journey" between PURE WRATH and French symphonic black metal project ONIRISM was released through Throats Productions at the end of 2017.
In mid-2018, Ryo began writing what would become the second PURE WRATH record, "Sempiternal Wisdom". It was released in October 2018 through Pest Productions in China and Hitam Kelam Records in Indonesia.
As of 2019, Ryo is ready to bring PURE WRATH to a live setting and created a follow up EP to "Sempiternal Wisdom". Proudly released via Debemur Morti Productions in 2020, the EP "The Forlorn Soldier" served as a bridge to the upcoming PURE WRATH full length record, and featured Yurii Kononov (ex-WHITE WARD) as a session drummer. With "Hymn To The Woeful Hearts", PURE WRATH will unleash their third album on February 18th, 2022.