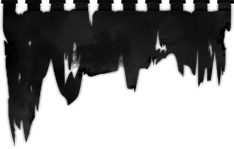 PESTIFER is a metal band that has been haunting Belgium since 2004. Composed of four humanoids, the group plays an original music mixing aggressivity, melodies and personality with emphasis on the songs' structure, elaborate riffing and the general atmosphere.
The project was fantasized by young hairy twins, fanatics of the 90's Death Metal scene. With a first EP in 2006, PESTIFER aligns concerts on a local scale. In 2010, the band takes a new dimension releasing its first album, "Age Of Disgrace". Two European tours in support of KATAKLYSM and KRISIUN follow and they sign with Ultimhate Records.
After a new 13-date European tour with NILE, PESTIFER release a new album on Greatdane Records in 2014. "Reaching The Void" confirms the band's musical direction and brings a new trend with more "sci-fi" themes.
The following years, the band undergoes some line-up changes with the arrival of a new guitar player. In mid-2019, the band records a concept album, marking a new milestone for PESTIFER. The album, the result of several years of writing, is released in March 2020 on Xenokorp Records, a few days before the worldwide lockdown. During that period, PESTIFER sign a publishing contract with Les Editions Hurlantes (GOJIRA, IMMORTAL, MARDUK...).
In 2021, the band releases a video documentary. The film is directed by Giov' and focuses on the band's life during covid. 2022 sees PESTIFER sign a contract with Debemur Morti Productions.