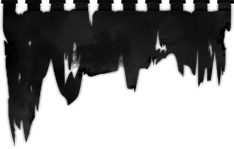 In early 2018 the anonymous duo PESTILENGTH emerged from the Basque Country with a twisted, contemporary-yet-classic style of extremity which they called 'corrosive Death Metal'.
After a well-received series of demos and singles, in 2020 the band released first full-length, "Eilatik", described by No Clean Singing webzine as: "...absolutely vicious at all times. It rips and tears in a frenzy, and pounds without mercy or remorse."
By the end of 2020, the band had received worldwide attention among labels, blogs, and musicians. Additional EP "Apore Flesh" was enthusiastically praised by LEVIATHAN's Jef Whitehead for reaching "… far beyond the world of copycats of the 'underground'" in "khaotick shards of thought-provoking metalz of dementia". A split with Mexican band REVERENCE TO PAROXYSM had followed soon afterwards the same year.
In August 2021, PESTILENGTH's monstrous sophomore album "Basom Gryphos" was unleashed to widespread critical acclaim. The album contained eight new songs whose cerebral slithering brutality was mirrored in the striking cover art by Namurian Visions.
In 2023 the band inked a deal with Debemur Morti Productions for the release of their upcoming next-level third album.