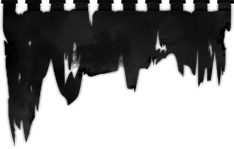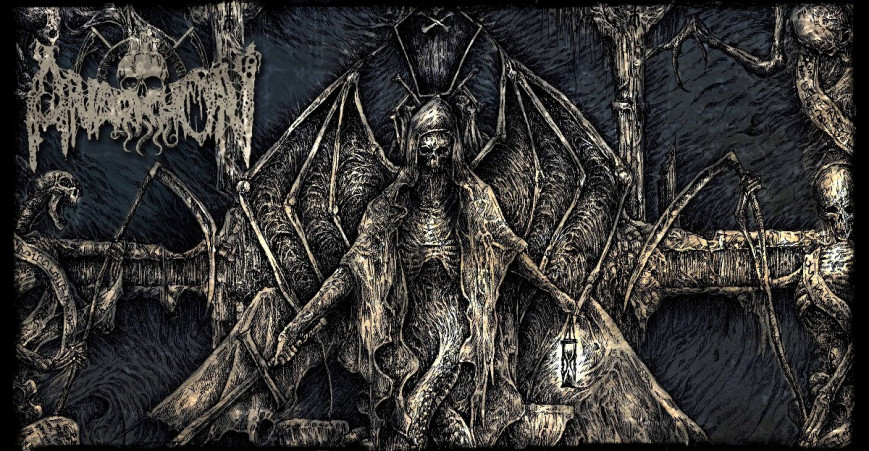 2021 Retro - ANARKHON
In the fourth part of our annual "retrospective" series, we turn your attention to ANARKHON's fourth album. Check the other already published pieces of our retro blogposts by clicking on the band name: THE AMENTA, AARA and FORHIST.
Seven years after "Welcome To The Gore Show", Brazilian Death Metal band ANARKHON return with their most mature and conceptually coherent work of Art. "Phantasmagorical Personification Of The Death Temple" leaves behind the gory Death Metal days of the band's beginning and focuses on an earthbound, crushing and Lovecraftian inspired sound. The seven songs on ANARKHON's fourth album show a band sure of their musical vision and path. Although the album was already released in September 2020 digitally and on CD (via Soul Erazor Records), we re-released "Phantasmagorical…" worldwide on CD and vinyl in April 2021.
DMP's Jonathan got thrown into the abyss by the sheer heaviness of ANARKHON's latest album:
"Dragging the listener down to colossal depths, ANARKHON's 'comeback' album manages to transfer the Lovecraftian horror of the books into musical terror. Even though the band stayed true to their Death Metal roots, you can hear an entirely new approach and coherence in their individual compositions and on the whole album. The creeping, haunting and also doomy elements have become essential for the crushing vibe of "Phantasmagorical Personification Of The Death Temple". The track 'Poisoning The Air With Abysmal Presences' may serve as a perfect example for this crawling yet brutal atmosphere with a clearly audible bass work and vocals from the depths of hell. These elements are appropriately enriched by melodic guitar lines and powerfully produced drums, as one may, for example, hear in the song 'Far Beyond Blood & Death'. Thus, ANARKHON's latest album triumphs with a perfectly balanced mixture of Black and Death Metal as well as sharp song writing skills. The Brazilian horde knows that brutality is best served with a dose of creepy melodies."
Vocalist and guitarist Aron (POWER FROM HELL) talks about ANARKHON's return:
"The feedback on this album was beyond imagination for me. There were good reviews, and our social media inbox was flooded with messages of support for the album. DMP helped to put ANARKHON in sight of a worldwide audience. This is something we have never done before, even with the band existing since 1999, and we could not be more satisfied. I must confess that 2021 was a year that we focused more on POWER FROM HELL's work because of our European tour that happened in Sept/Oct and because of the new album (which will also be released by DMP). So, ANARKHON ended up taking a back seat, but as soon as we finish the new POWER FROM HELL album, I will start writing the next ANARKHON long player for sure. I already have some riffs and ideas that were not included on the previous one. Therefore, if you liked "Phantasmagorical Personification Of The Death Temple", you can expect even more insanity and spookiness from the coming album. Concerning live activities: we would like to do a European tour after the release of our next album. We will see…"
"Phantasmagorical Personification Of The Death Temple" can be listened to on Bandcamp as well as on our YouTube channel. It can be ordered via our EU, US and Bandcamp shops.
Posted on
12-26-2021
| Category: Anarkhon