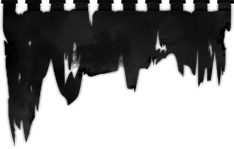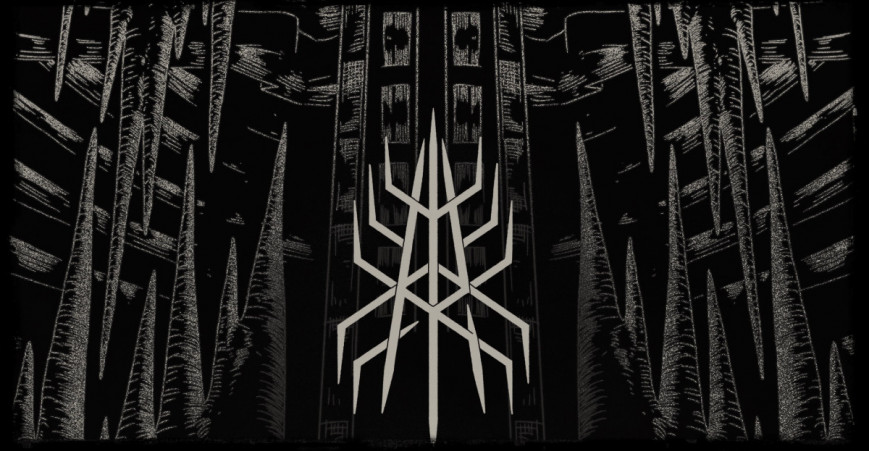 2021 Retro - MODERN RITES
In the ninth part of our ongoing "retrospective" series, we turn our attention to the international project MODERN RITES. Check the other already published pieces of our retro blogposts by clicking on the band name: THE AMENTA, AARA, FORHIST, ANARKHON, INFERNO, WHITE WARD, PERILAXE OCCLUSION & KRYPTAN.
Berg (AARA) and Jonny (KUYASHII) are the musicians behind the newly formed project MODERN RITES. The idea behind the collaboration was to combine heavy bass work which is guided by dark Industrial music of the 90s with Black Metal guitar melodies to craft a unique wall of sound. Conceptually inspired by the cultural ideologies and movements of Brutalism and Industrialism, MODERN RITES' debut "Monuments" present a cold and monolithic atmosphere.
DMP's Jonathan rediscovered the potential of powerful bass lines in the genre of Black Metal through MODERN RITES' "Monuments":
"When two virtuosos meet, one on the guitar and one on the bass, and they decide to create cold and Industrial inspired Black Metal, then the result can only be interesting and challenging. One can hear the qualities of this combination immediately, for example, in the song 'Black Wolf'. It begins with this heavy and tight bass work and machinist drums, before the guitars slowly set in, at first enriching the already existing bass lines, but later starting to set their own accents and, therefore, granting the song different layers and moods. It is rare that two musicians collaborating with each other, especially when they can't meet because of a pandemic, are able to use their individual skills and prowess with such sensitivity that on the one hand their individual talent is audible in each song. But on the other hand, the compositions still form a coherent unity, and the individual talent is always utilized to help and develop the song. MODERN RITES do not string together strong individual parts to create a track, much more the different layers and elements of their Art blend together perfectly and form a whole which is greater than its individual parts."
Jonny shares his thoughts on the last year:
"Releasing this initial effort of MODERN RITES has been quite surreal. It is hard to imagine that only a little over a year ago Berg and I talked about collaborating. Fast forwarding to today, I am really proud of what we were able to accomplish together in such a short amount of time. Certainly, signing with Debemur Morti Productions has been truly rewarding in helping us put our best foot forward. Berg and I are happy that the heart we put into the concept of MODERN RITES resonates with people around the world. Being an international band that sprouted in the midst of a pandemic, I am proud of how we overcame the challenges of putting an album together without being in the same room. We hit a lot of personal musical milestones with this collaboration and look forward to taking that spirit of growth going into 2022."
Plans for future releases are already being made, as Jonny narrates:
"Since the release of "Monuments", we have continued the momentum into pushing ourselves further for our second release. We have recorded all of the instruments and have a solid base of songs for discovering the nuances that we want to draw out in this next album. In terms of the concept, we are building upon the foundation of "Monuments" both musically and lyrically and hope to bring a stronger cohesion of songs and an all-around immersive listening experience."
The album can be listened to on Bandcamp as well as on our YouTube channel. It can be ordered via our EU, US and Bandcamp shops.