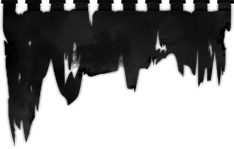 MÜTTERLEIN is an attempt to summon the chords to finally break the deafening silence of peculiar and solitary grief. To save the mute girl by giving her the voice and words to express absolute anger whilst hiding the underlying terror.
Her voice is a command addressing the black sun of melancholia, each song a cathartic journey in search of revenge and consolation, each sinister invocation an attempt to behead the patronizing and the domineering.
She is her own mother. A necessary response to the violence of a world in which eternal human values have gradually been displaced in favour of the hegemonic metanarratives of modern patriarchal societies. A world promoting opaque and hierarchical processes of enslavement and abuse, a world in which a queer daughter just does not fit.