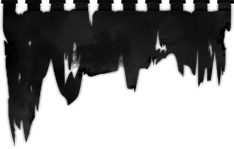 MÜTTERLEIN is the solo project of Marion Leclercq (ex-OVERMARS), composer, multi-instrumentalist and vocalist.

Adopted in 2014, this pseudonym is a nod to the nightmarish yet fragile work of NICO, who in many ways deconstructed the unbearable myth of 'femininity' imposed on us.

Musically, MÜTTERLEIN mixes Post-Punk savagery, Doom, Noise, Industrial and Black Metal to create a vast universe of Post-Metal experimentation.

First album, "Orphans Of The Black Sun" – released in 2016 on Sundust Records, a label co-run by Vindsval from BLUT AUS NORD – leaned towards the Post-Punk and Doom registers using minimalist, cold instrumentation to create a record organic and ritualistic as a witch-dance around a fire.

In 2020, MÜTTERLEIN responded to an invitation by the artist LIMBES (ex-BLURR THROWER) to create a mirror piece to his epic 25 minute track entitled "Vérité" (French for Truth) for a split release issued in 2021 by LADLO. The free format allowed MÜTTERLEIN to experiment even further, constructing a slow, desolate dreamscape of doom-laden Dark Ambient.

"Bring Down The Flags", MÜTTERLEIN's second album, will be released in late 2021 by Debemur Morti Productions. Dark, haunting and immediate, the album incorporates more electronic sounds and blackened Industrial atmospheres to serve a more direct subject and voice.