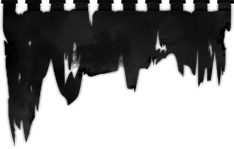 Switzerland's AARA was founded in 2018 by vocalist Fluss and multi-instrumentalist Berg to create art highly influenced by atmospheric Black Metal. Sporting an epic, classical feel, their sweeping compositions aim to take the listener through the darkest alleys of human existence.
Soon after releasing their debut record "So fallen alle Tempel" in early 2019, AARA joined forces with Debemur Morti Productions, releasing their mosaic EP "Anthropozän" that same year.
Barely a year after their debut, AARA unveiled a new full-length record in April of 2020. A conceptual look into Europe's Age of Enlightenment, "En Ergô Einai" sees AARA take their accomplished sound to new heights of mature artistic expression. Opened with a haunting acoustic intro courtesy of Vindsval (BLUT AUS NORD), "En Ergô Einai" is a triumph of fluid melodic euphoria and classical elegance, setting an even higher watermark in a bright, young discography. The third album and beginning of a trilogy, namely "Triade I: Eos", was released in March 2021. In this epic and dramatic new work of art, AARA are interpreting the Gothic novel "Melmoth The Wanderer" (1820) of Irish writer Charles Robert Maturin.
Venturing forth into the next chapters of Maturin's work, AARA crafted the second part of their trilogy, "Triade II: Hemera". The six tracks of brutally melodic, top-tier Black Metal was released in May 2022. The third and final album of the Melmoth trilogy will see the light of day on March 31st, 2023.