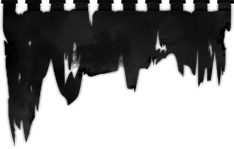 Formed in Toulouse, France in 2005, PLEBEIAN GRANDSTAND create dissonant and emotional Extreme Metal.
The band's most recent albums "Lowgazers" (2014) and "False Highs, True Lows" (2016) received considerable praise from underground and mainstream media alike, highlighting their crushing and highly innovative style. Rewarded for their uncompromising dedication to crossing musical borders, artist/curator James Kent (PERTUBATOR) invited PLEBEIAN GRANDSTAND to perform at Roadburn festival 2020. To date, the band has played over 200 shows and festivals across the USA, Russia, India, UK, Germany, Belgium, Switzerland, Eastern Europe and France, including Hellfest.
In 2021, PLEBEIAN GRANDSTAND signed a deal with Debemur Morti Productions who will unleash fourth album "Rien ne suffit" in November, in which the band create constant tightrope-walk tension as they blur the edges of avantgarde Black Metal, chaotic Hardcore, blown-out Jazz, corrosive Noise, experimental Electronica and death Industrial into an ultra-contemporary form of 'post-Metal' in the truest application of the term. "Rien ne suffit" is the soundtrack to a world in turmoil.