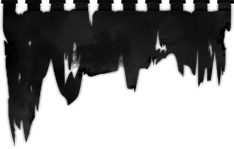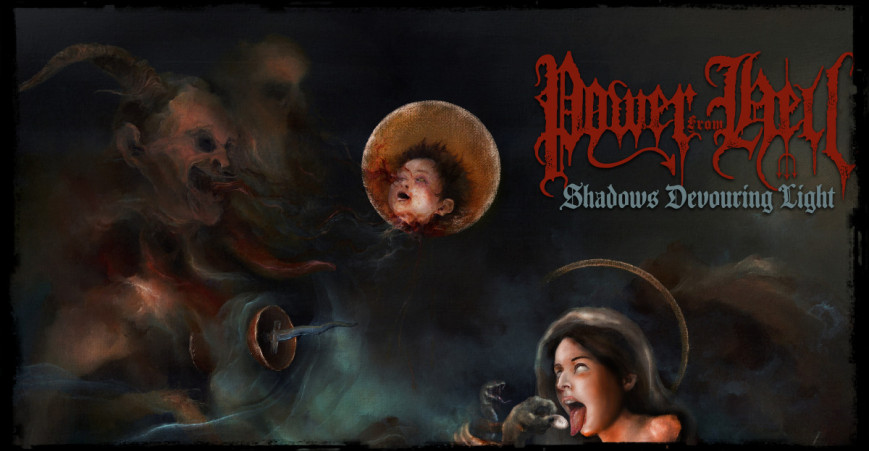 2022 RETRO – POWER FROM HELL
2022 saw Brazilian band POWER FROM HELL complete their transformation from a raw and nasty Black-Thrash outfit to an entity creating pure, sinister and gloomy Black Metal. In part eight of our retrospective, we take a closer look at "Shadows Devouring Light", the unholy successor to 2019's "Profound Evil Presence" and the first album of the band released by DMP. Check out the already published retro blogposts by clicking the band's name: PURE WRATH, CAILLEACH CALLING, AARA, ARCHGOAT, BLUT AUS NORD, WHITE WARD & PESTILENT HEX
"Shadows Devouring Light" features ten hymns whose dark arrangements are strikingly captured in the surreal, ghostly cover artwork designed by Chilean artist Rodrigo Pereira Salvatierra. POWER FROM HELL blend the primitive, lo-fi mysticism of first wave Black Metal, the unearthly melodic conviction of the second wave and the dissonant arpeggiation of modern innovators in a firestorm of rousing, hair-whipping songcraft.
Listener Siggi (abnoea) describes his listening experience:
"POWER FROM HELL present themselves much more dynamically…the guitar riffs just whiz around your ears as you can only expect from a clever Black Metal disc. The song structures are also designed in a varied way and in terms of production, POWER FROM HELL have also made a clear leap forward. Where "Profound Evil Presence" was dry and almost bland, the production of "Shadows Devouring Light" seems much warmer and also creates a lot more atmosphere…(this) really leaves a lasting impression."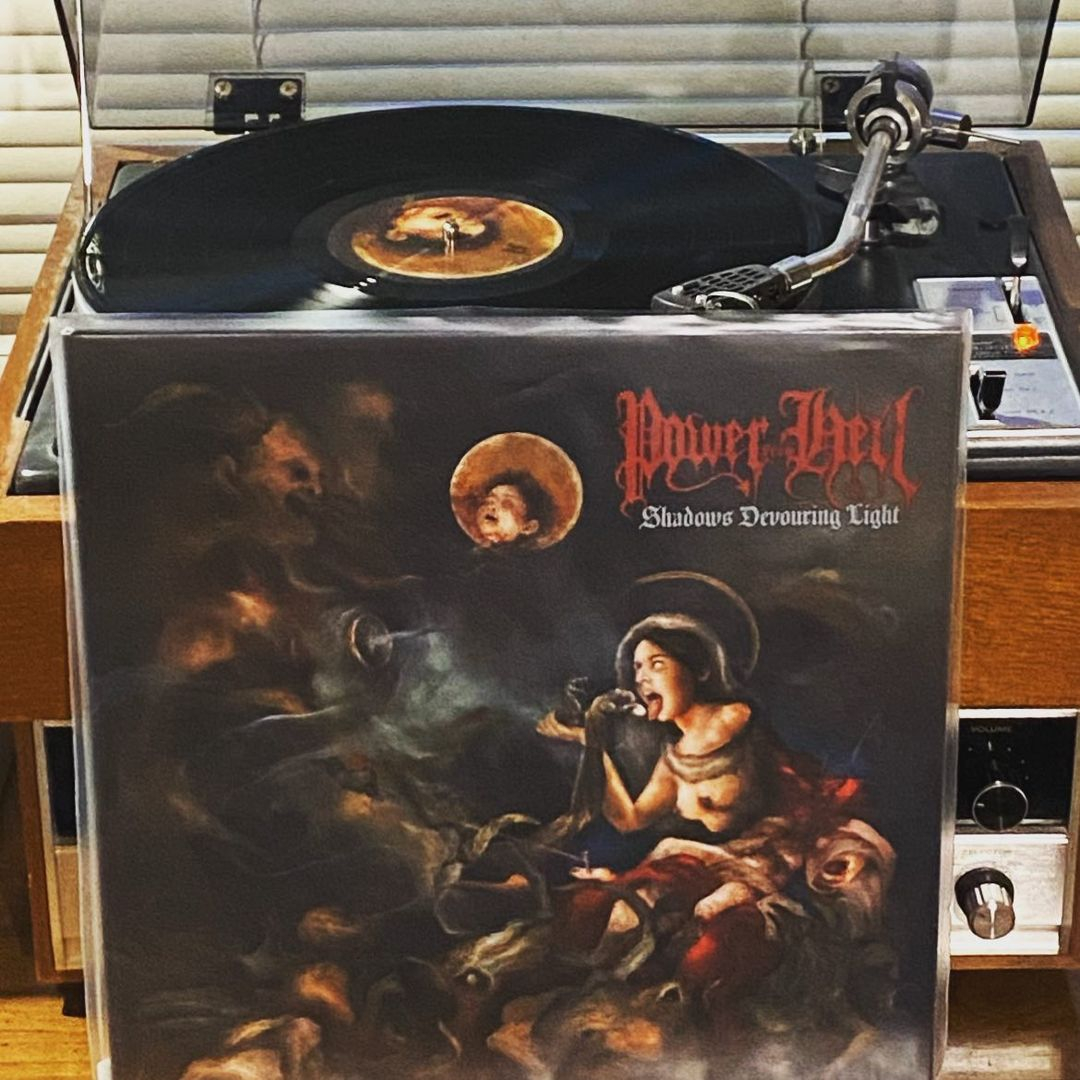 (Photo: musicmacabre)
The metal press also praised the new long-player for its creepy atmosphere:
"One can find a really thick atmosphere here […]. POWER FROM HELL deliver a real masterpiece with "Shadows Devouring Light"!" (Metal Factory)
"Losing yourself in this grit and madness is a delight and one that will keep fans of the underground coming back, eager for more of the devastating and twisted visions that have guided POWER FROM HELL forward as they crafted yet another hellish abomination for our eardrums." (Two Guys Metal)
Composer Sodomic comments on the release and the band's upcoming plans:
"I saw the album mentioned in some best of the year lists, and I am happy about that. This long player is exactly what I wanted and what I expected, and I am sure it will occupy an important place in the band's history in the future. In 2023, we will focus on live activities and start working and looking for partnerships that will give us the possibility to do another European tour to continue promoting the new album!"
One show in Europe is already confirmed: POWER FROM HELL will perform at the Odyssey To Blasphemy festival in Oberhausen, Germany on February 11th. Find all info and tickets here!
"Shadows Devouring Light" can be obtained from our EU, US and Bandcamp shops. Stream the full album via Bandcamp or on our YouTube channel: