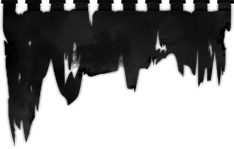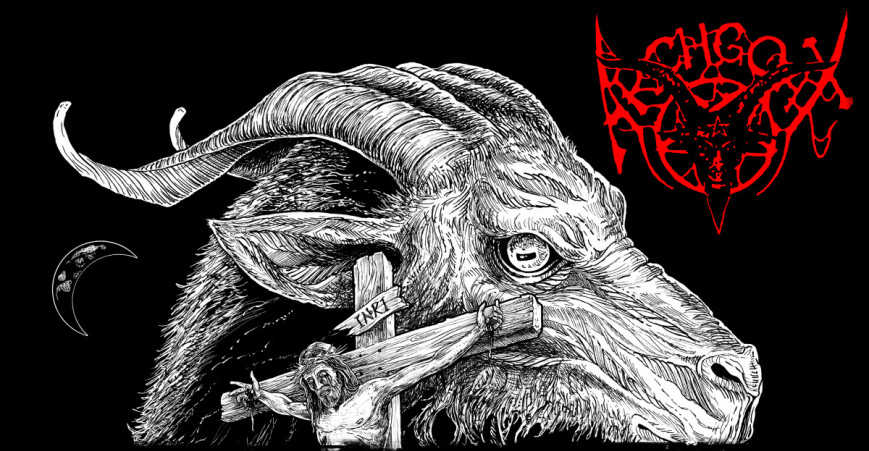 2022 RETRO – ARCHGOAT
In the fourth part of our retrospective series, we reflect upon the April release of ARCHGOAT's latest EP. "All Christianity Ends" is both an essential companion to the band's 2021 full-length "Worship the Eternal Darkness" and a natural continuation of the group's legendary 1993 first EP, "Angelcunt (Tales of Desecration)". Check the already published retro blogposts by clicking on the band's name: PURE WRATH, CAILLEACH CALLING & AARA

ARCHGOAT need no introduction. While their peers mellowed over the years, the Finnish tyrants instead hold true to their devastating roots and keep the fires of uncompromisingly brutal Black Metal burning. "All Christianity Ends" is four bludgeoning and uncompromising new tracks, capped with the inimitable artwork of the legendary Chris Moyen (Thorncross Design).
Listener Lauri Marisalo (carnageonvinyl) has this to say about "All Christianity Ends":
"I like how ARCHGOAT have been evolving on their own terms without compromising their innermost essence. I still get excited about what kind of storm is awaiting me on each release. The reason which makes this EP particularly enjoyable to me is the sound/production which allowed synths, choir parts and Angelslayer's vocals to stand out from the background. On "All Christianity Ends", the band's tradition and new winds meets without conflict!"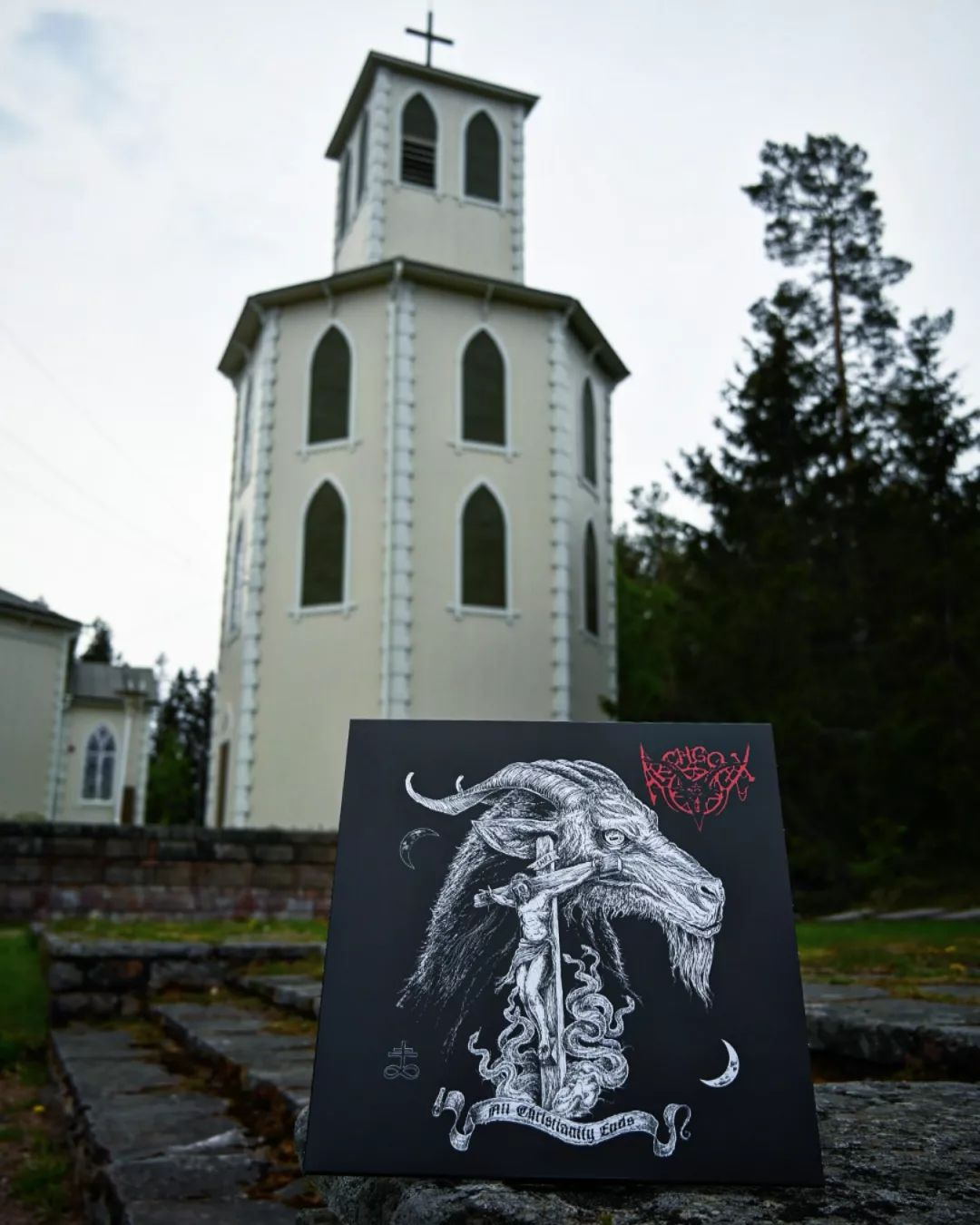 The band's devilish evocations were also praised heavily by the metal press and appear in several best-of lists:
"2022 has been a great year for Black Metal, and ARCHGOAT's "All Christianity Ends" stands on top of the skull pile." (Heavy Music HQ)
"4 tracks for nearly 18 minutes of bludgeoning Black/Death the ARCHGOAT way; there should be really nothing more to add. At this state in their career, the Finns have mastered their trade and still deliver a lesson to the many wannabes looking to take their crown." (This Is Black Metal)
"This package is thunderous and another juggernaut from these Suomi Antichrists, one which helps cement their place at the summit of the Black Arts movement." (Ave Noctum)
This Winter, ARCHGOAT teamed up with WHOREDOM RIFE and THEOTOXIN to conquer Europe and present their latest compositions on stage. Check a recent live video below:
The latest EP as well as last album "Worship the Eternal Darkness" can be ordered from our EU, US and Bandcamp shops. Listen to "All Christianity Ends" via Bandcamp or on our YouTube Channel:
Posted on
01-01-2023
| Category: Archgoat