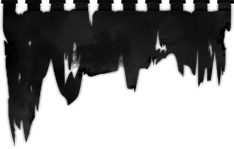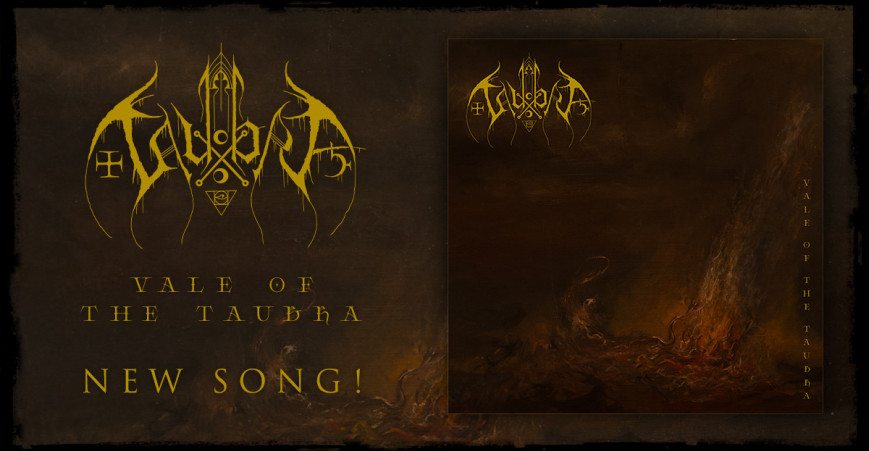 TAUBRĄ introduce 'Vale Of The Taubra'
Gathering skilled artists from the underground, composer Berg (AARA) has created a new entity to unleash another facet of his artistic vision. Firmly rooted in the tradition of Occult Black Metal, TAUBRĄ present a menacing first composition from their forthcoming debut, "Therizo". Listen to 'Vale Of The Taubra' below or via YouTube:
The band's first offering builds crushing and hypnotic soundscapes through which Berg's trademark unique guitar melodies subtly shine - a dense and mesmerizing trip into Occult darkness.
Singer and lyricist R. comments:
"Berg wrote this composition last fall, rather directly after we decided on the name TAUBRĄ. I knew I wanted a lyric with the name 'Taubra' in it, and it ended up being this song. My words deal with darkness and descension, a netherworld stripped of light. Abysmal and horrid. When I was recording vocals for this beast, I knew we also needed a clean voice. As this was the last song, we laid down the vocals, it was a difficult task. We recorded all songs in four to five hours and so, for the last song, my voice was not at par. Thankfully, Ahzari (BEYOND MAN, SALIGIA) stepped in and gave a helping hand, or better, voice!"
Find more information about the album here.
"Therizo" will be released on CD, vinyl and digital on October 13th. Pre-orders are possible via our EU, US and Bandcamp shops.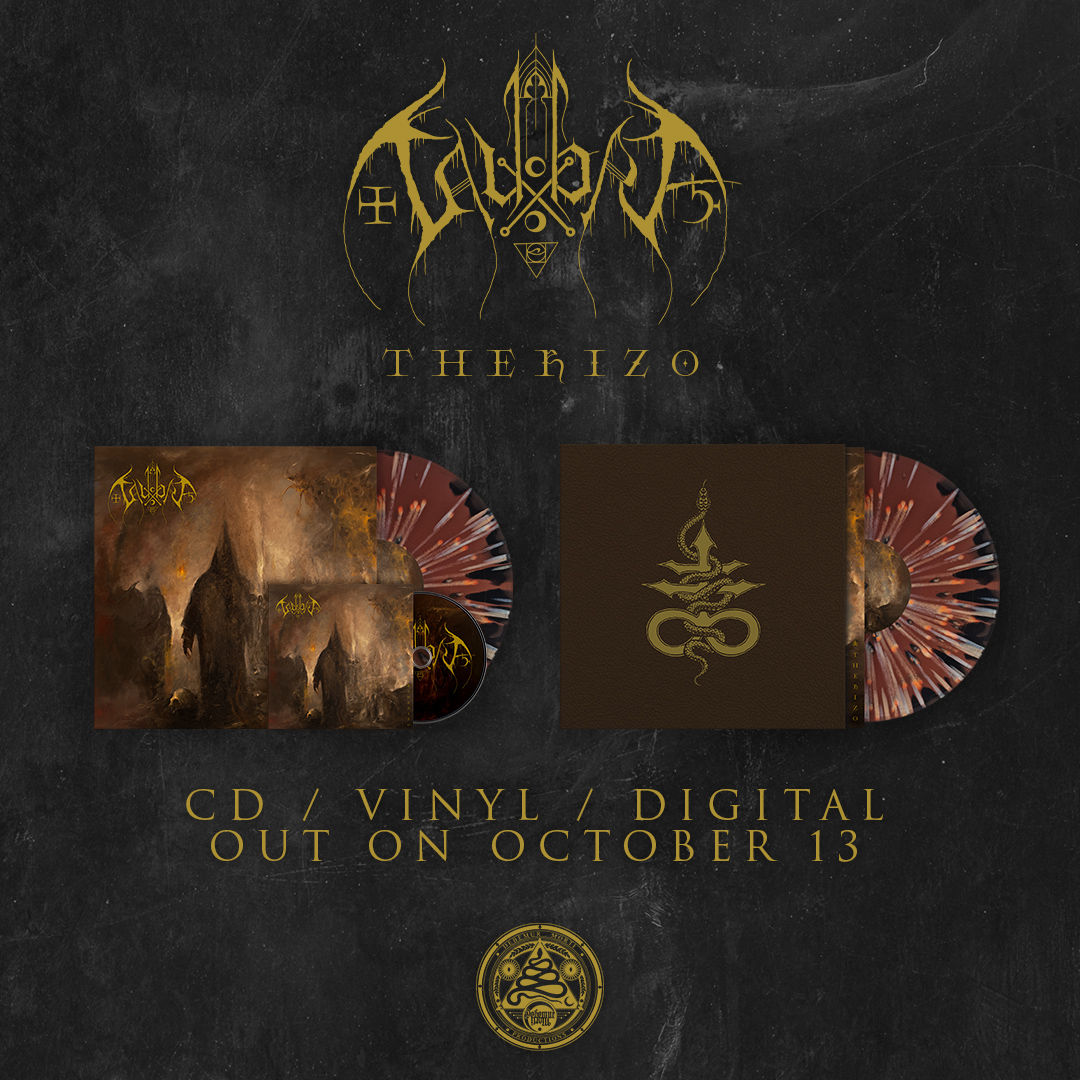 Posted on
09-06-2023
| Category: Taubrą