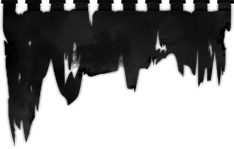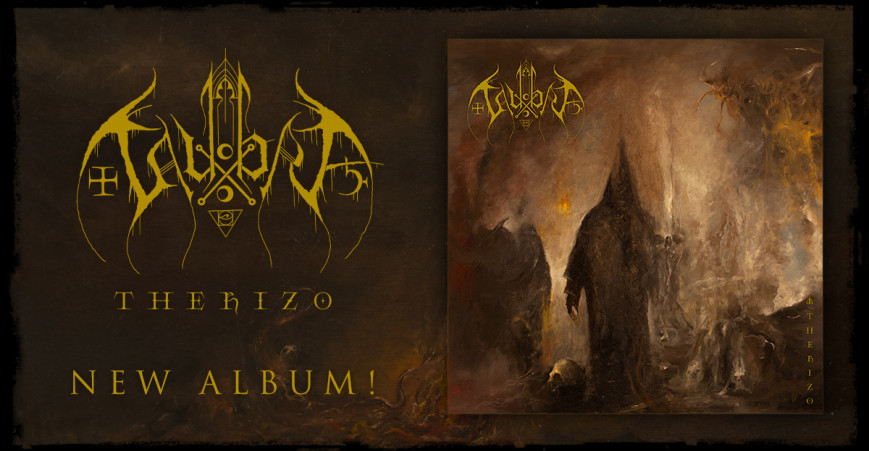 TAUBRĄ present album details
Evoking demons from ancient times, TAUBRĄ is a newly formed Black Metal beast envisioned by guitarist Berg (AARA) and given form by musicians from the Norwegian and Swiss underground. Their collective aim is to express the union of primal violence, existential unease and mystical otherness which made canonical Black Metal so fascinating. First offering, "Therizo", will be unleashed on October 13th and contains 9 aggressive and atmospheric compositions.
Tracklist:

01. Intro
02. Congregation Of The Unholy
03. Sigd
04. Reed Of The Earth
05. Dire Necropolis
06. Rembrandt Of Death
07. Vale Of The Taubra
08. Therizo
09. Outro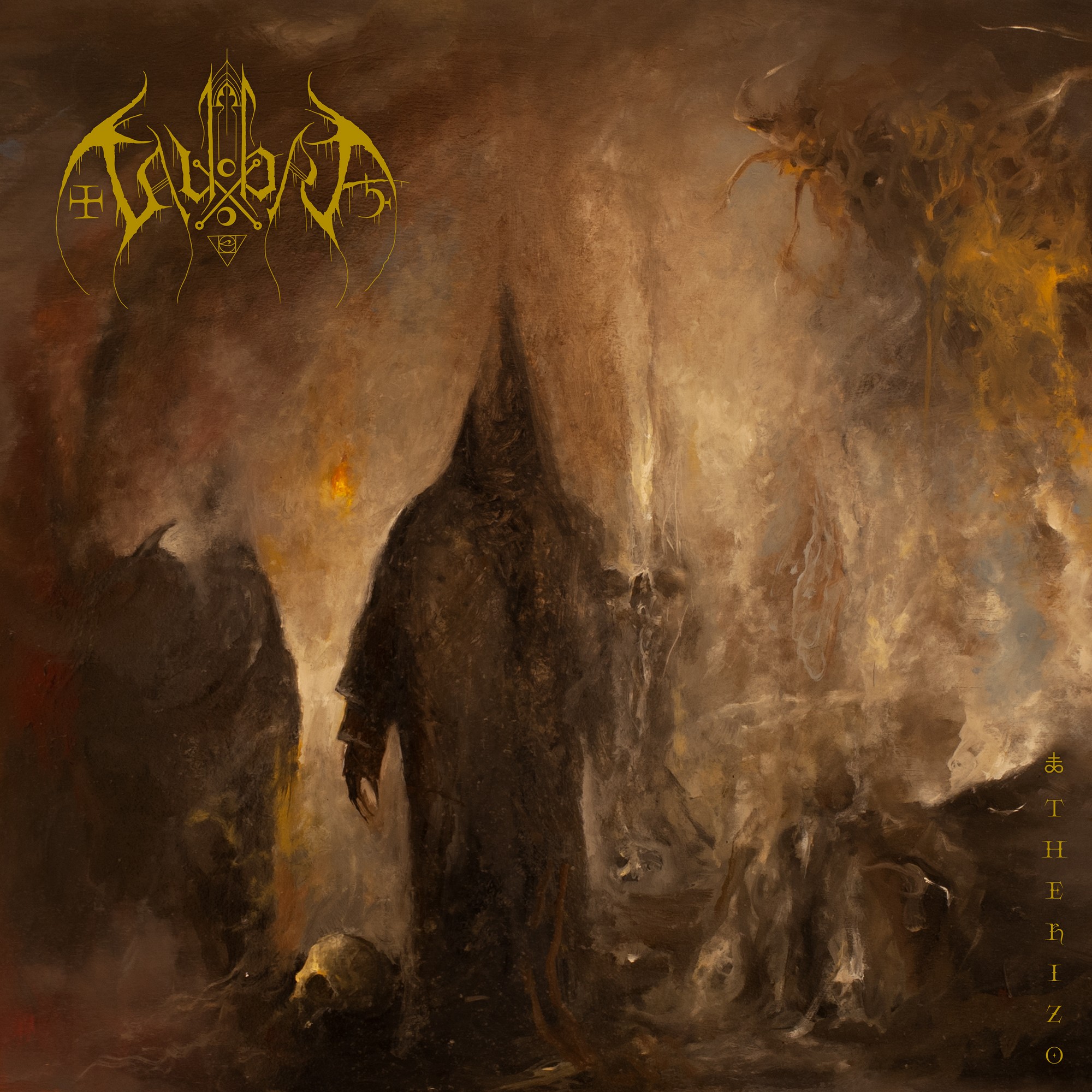 The cover painting is by Norwegian artist Kjell Åge Meland. The album was recorded in different places in Norway and Switzerland then mixed and mastered at The Empty Hall Studio.
Vocalist R. narrates about the album's title "Therizo":
"The term 'Therizo' is a name that I found in a book I was reading about ancient beings. Originally it has the meaning of 'to reap, to cut off, to destroy' which I think suits the overall thematic of the lyrics accompanying the music. The text surrounding this term was one of the first I wrote for this album, and after the rest of the lyrics was written, the name had grown on me and I thought it was a fitting title for the album. It contains many different layers of meaning to me personally – from distancing oneself from religious dogmas to endings which needed to be done one way or another to rather banal everyday experiences. Kjell Åge Meland – the artist who crafted the cover artwork – let the music and lyrics guide and inspire him, and that's how this Art came to life. We do not want to unveil more about its meaning, though."
A first track, 'Vale Of The Taubra', from the forthcoming album and pre-order possibilities will be unveiled on September 4th. "Therizo" will be released via CD, vinyl and digital formats on October 13th.
Posted on
08-28-2023
| Category: Taubrą