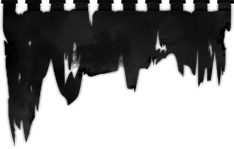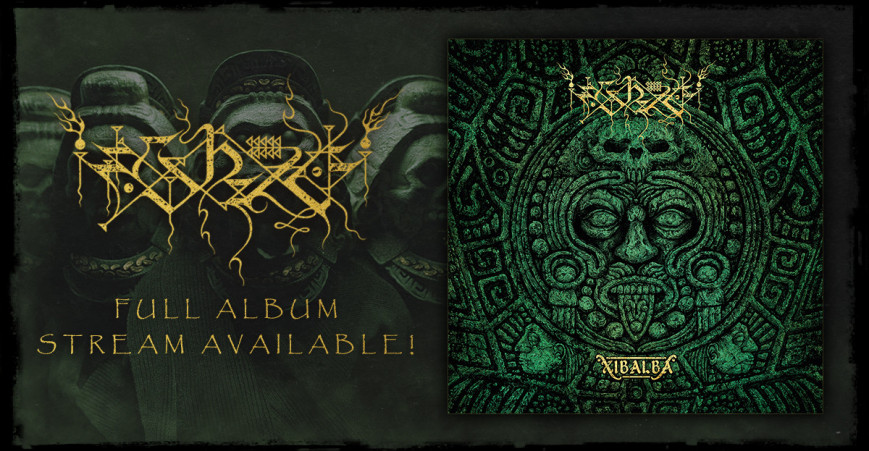 ERSHETU presents "Xibalba"
"The inclination for film scores or comparatively open soundscapes guarantees special impressions..."Xibalba" achieves a grace and remarkable depth that one quickly succumbs to." (Legacy)
With debut "Xibalba", lyricist Void (DMP), composer Sacr, Vindsval (BLUT AUS NORD) and Lars Are Nedland (BORKNAGAR) have created a uniquely expressive soundworld forged from ancient culture, modern creativity and idiosyncratic songcraft. ERSHETU's first full length, featuring 6 epic and cinematic Black Metal pieces, can now be streamed in full on our YouTube channel. Check here:
Sacr describes "Xibalba":
"The idea behind ERSHETU is to compose film music first and foremost and to adapt it to Metal. In film music, the possibilities are truly infinite: the choice of instruments, orchestration, emotional changes and so on. As a film composer myself and a Metal fan, ERSHETU is a real source of inspiration for me when it comes for the themes it deals with. Void and I have always loved the dark, atmospheric side of Black Metal. It's hard to do otherwise when you're talking about death, spirituality and/or the cult of a vanished civilization. I think, however, the music could evolve depending on the subject matter because according to certain religions, cultures or philosophies, death is not something negative. It can be seen as a passage or a new stage in the eternity of life..."
Find all info about the album here as well as an in-depth interview with Void for Echoes & Dust here.
"Xibalba" will be released via CD, tape, vinyl and digital - alongside merchandising - on October 27th. Pre-orders are possible via our EU, US and Bandcamp shops. Please note: The exclusive DMP CD version of the album is solely available from our EU and Bandcamp stores.
Posted on
10-23-2023
| Category: Ershetu