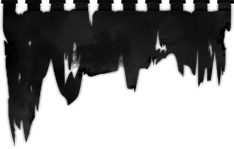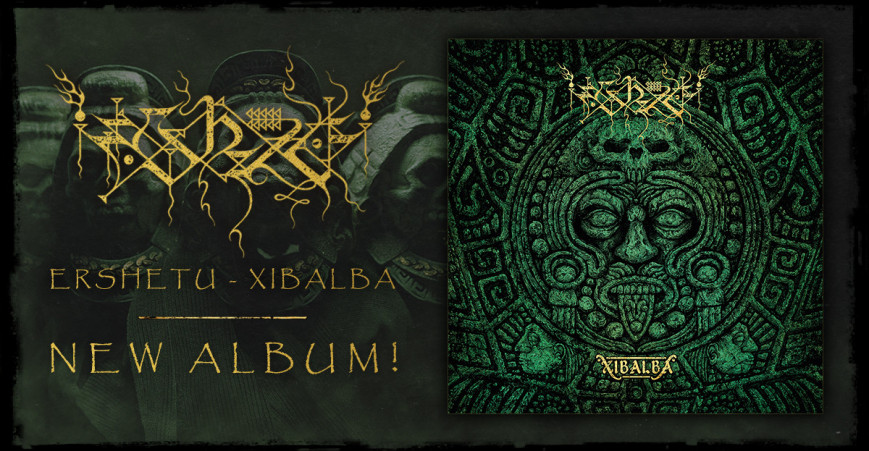 ERSHETU – album details revealed
Via new musical endeavor ERSHETU, lyricist/conceptualist Void (DMP) and composer Sacr have created a unique blend of epic, obscure and atmospheric Metal with the poignant dramaticism of film scores. On evocative first album, "Xibalba", the band explores ancient Mayan culture and sacred text the Popol Vuh in six emotive tracks free of fixed stylistic boundaries:
01. Enter The Palace Of Masks
02. From Corn To Dust
03. The Place Of Fright
04. Cult Of The Snake God
05. Hollow Earth
06. Tunkuluchú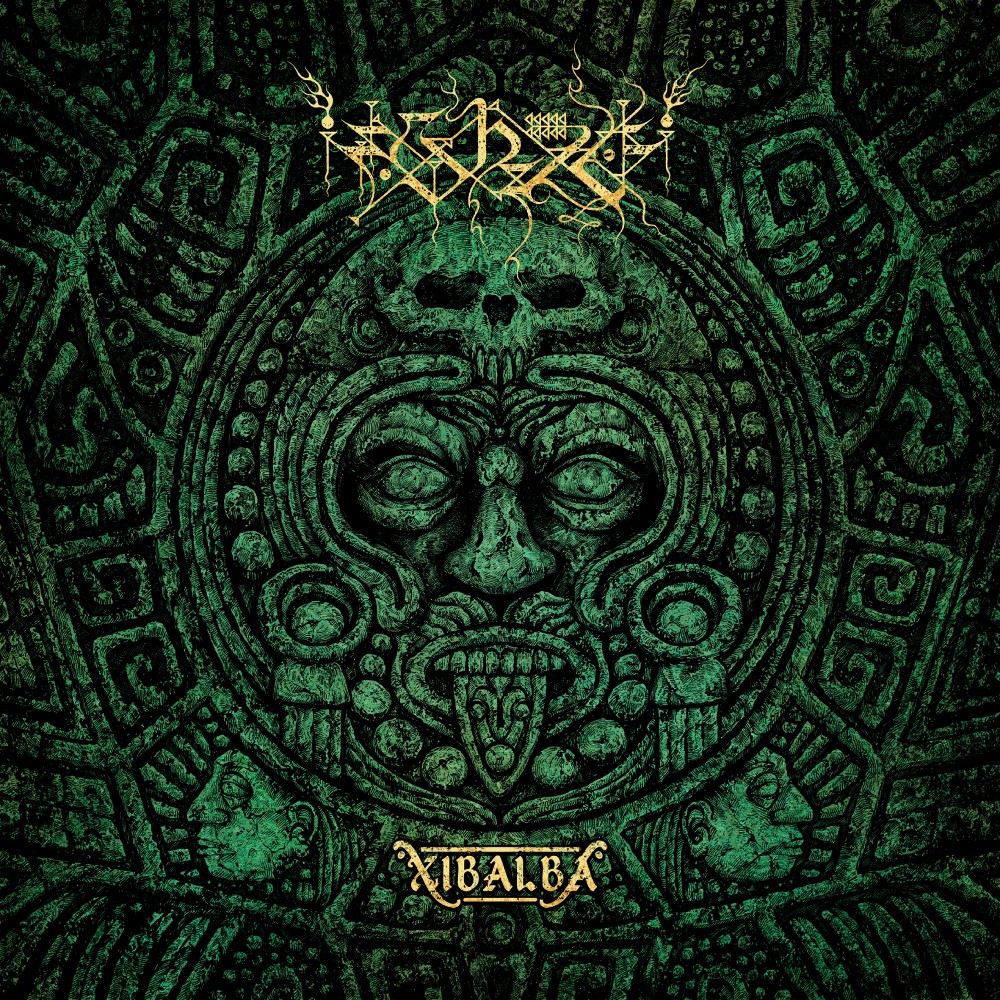 Art and design were provided by Maciej Kamuda. "Xibalba" was mixed by V. (BLUT AUS NORD) at Earthsound Studio and mastered by Bruno Varea at Upload Studio.
Void comments on the idea behind "Xibalba":
"Sacr and I have always been fascinated by the Mayan civilization. We created ERSHETU in the early stages of the Covid-19 pandemic when we were all surrounded by Death, so it came naturally to us to delve into Death and all that revolves around it within Mayan culture. Our only previous knowledge was from documentaries and articles, but I subsequently tried to immerse myself as deeply in the topic as possible. The Popol Vuh (also known as the "Mayan Bible") was a big source of inspiration."
To give final form to the artists' vision, the band invited two guests to breathe life into the compositions: the impassioned singing and entranced chanting of Lars Are Nedland (BORKNAGAR, SOLEFALD) atop an arid undertow of textural Black Metal guitars performed by V. (BLUT AUS NORD, FORHIST).
Void elaborates:
"Sacr took care of all the music and I took care of the conceptual side of things and the lyrics. We wanted a distinctive singer to match the uniqueness of the music we had created, and we are both big fans of Lars' vocals. He is an amazing singer and great person. I had already been in touch with him for a while and when I sent him some music, he immediately agreed to sing on it! We gave no instructions at all and let him express his own creativity. We are obviously super honored to have him on board with us on ERSHETU and his vocals are way beyond what we could have imagined!
V. has been working with me for years now and had known about the project since its earliest stages. We are honored that he dedicated many hours to "Xibalba" and offered to mix the record before we handed it on to Bruno at Upload Studio for mastering."
A first song from the forthcoming record and pre-order possibilities will be revealed on September 21st. "Xibalba" will be released via CD, tape, vinyl and digital formats - alongside merchandising - on October 27th.
Posted on
09-12-2023
| Category: Ershetu