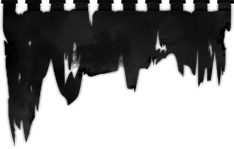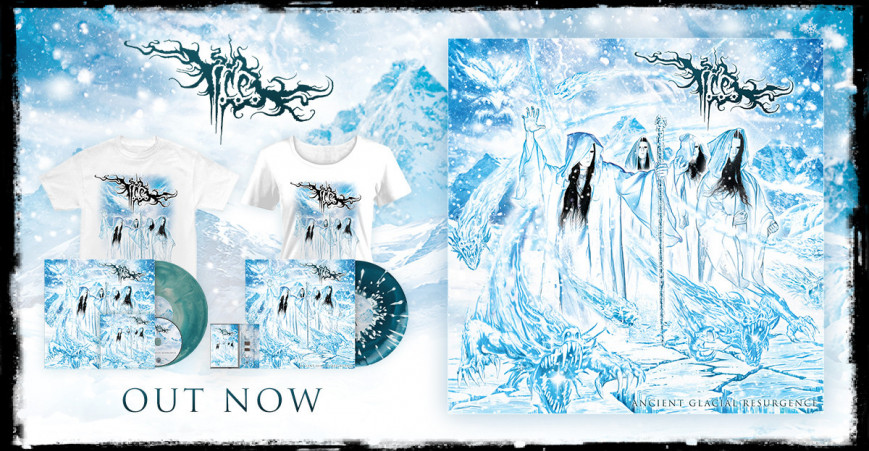 I.C.E. release "Ancient Glacial Resurgence"
IMPERIAL CRYSTALLINE ENTOMBMENT's return from hibernation is capped by the official release of new album, "Ancient Glacial Resurgence", unto the world. The USBM astral travelers walk their own grim and frostbitten path across 10 potent compositions which combine Black Metal, Death Metal and pure unhinged savagery.
19 long years after crushing debut, "Apocalyptic End In White", I.C.E. are back, full force and stronger than ever. Listen to the album here and on YouTube:
The metal press have celebrated the return of I.C.E.:

"One can feel the passion and heart blood in this release. If you heard it once, you immediately press replay!" (Legacy)
"Each revisit reveals a new little nugget of frozen goodness that I missed last time. [...] There are no bad songs, and all ten offer something cool and engaging to latch onto." (Angry Metal Guy)
"Pick Of The Week: This is a record and band that show no mercy, and once you're in their clutches, your cries for mercy will go unheeded as you're taken apart and submerged in ice piece by piece." (Meat Mead Metal)
"There's no better way to describe this album than the isolated vocals that kick it off: WE ARE STILL…. FU-CKING ICE!" (Invisible Oranges)
"Ancient Glacial Resurgence" is available on CD, vinyl, tape & digital, accompanied by merchandise. Orders are possible via our EU, US and Bandcamp stores.
Posted on
09-01-2023
| Category: I.C.E.