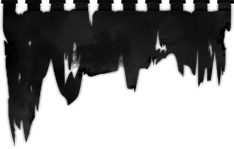 Ancient Glacial Resurgence
I.C.E.
Digipack CD
Comes in a 4-panel digipack w/ a 12-page booklet. First batch comes in black polycarbonate CD.
Emerging from their Arctic hibernation since 2004's infamous "Apocalyptic End in White" album, the inimitable IMPERIAL CRYSTALLINE ENTOMBMENT returns to unleash "Ancient Glacial Resurgence", a long-awaited second full-length onslaught of ravaging Black Metal mania.
A subzero blast of addictive and fucking unhinged savagery, "Ancient Glacial Resurgence" uses a maxed-out barrage of blistering riffage, biting first wave songcraft, harsh second wave coldness and the drive of thrashy full-throttle Death Metal to channel the ancient astral Anti-God Råvaskieth.
This item is also available in a pack