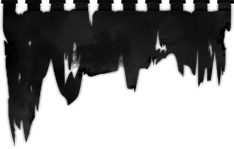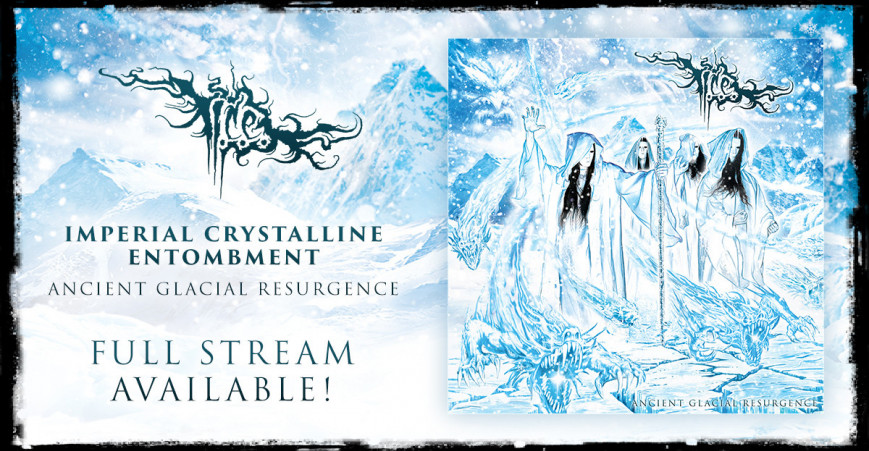 I.C.E. present "Ancient Glacial Resurgence"
With a shattering cry - "We are still fucking I.C.E.!" - US Black Metal collective IMPERIAL CRYSTALLINE ENTOMBMENT inaugurate forthcoming album "Ancient Glacial Resurgence" and announce their return from 19 year hibernation. Collaborating with Black Metal Promotion YT channel, the long-awaited successor to 2004's "Apocalyptic End In White" is available to stream in full. Let the anger of the Anti-God Råvaskieth be unleashed – listen here:
Honouring the legends of Norway's Black Metal second wave while venturing into ferocious Death Metal territory, I.C.E. continue to walk their own grim and frostbitten path as they present 10 songs of addictive and fucking unhinged savagery.
Vocalist IceSickKills narrates:
"We spend all our time and communion yearly traveling back and forth between each of this earth's frozen poles. Our lives are for one purpose, but when our earthly inclinations and innate desires brought us to gather together for this musical blizzard of hatred and contempt, we only took a short time period out of our travels to spend on this recording process. Random impulse and passion strikes through us from the deep cold and guides our hands and minds to create what comes from within. The process is the same as before, but stronger. Our thoughts were and always are - focused on the blizzard regime. Again, we cannot go into detail about our specific astral invocation communions, for your human minds can simply not grasp these things. But these are the things that must be prepared before being overtaken by the hypothermic possession, so that we may create the power to spill out such a sonic creation. We knew that this album would be massive and pierce through the hearts of the mortals who hear it. If this music sounds inhuman, it's because it is indeed. Just by blasting this, you are opening the great eye of Råvaskeith to peer right into you."
"Ancient Glacial Resurgence" will be released on CD, vinyl, tape & digital, accompanied by merchandise, on September 1st. Pre-orders are possible via our EU, US and Bandcamp shops.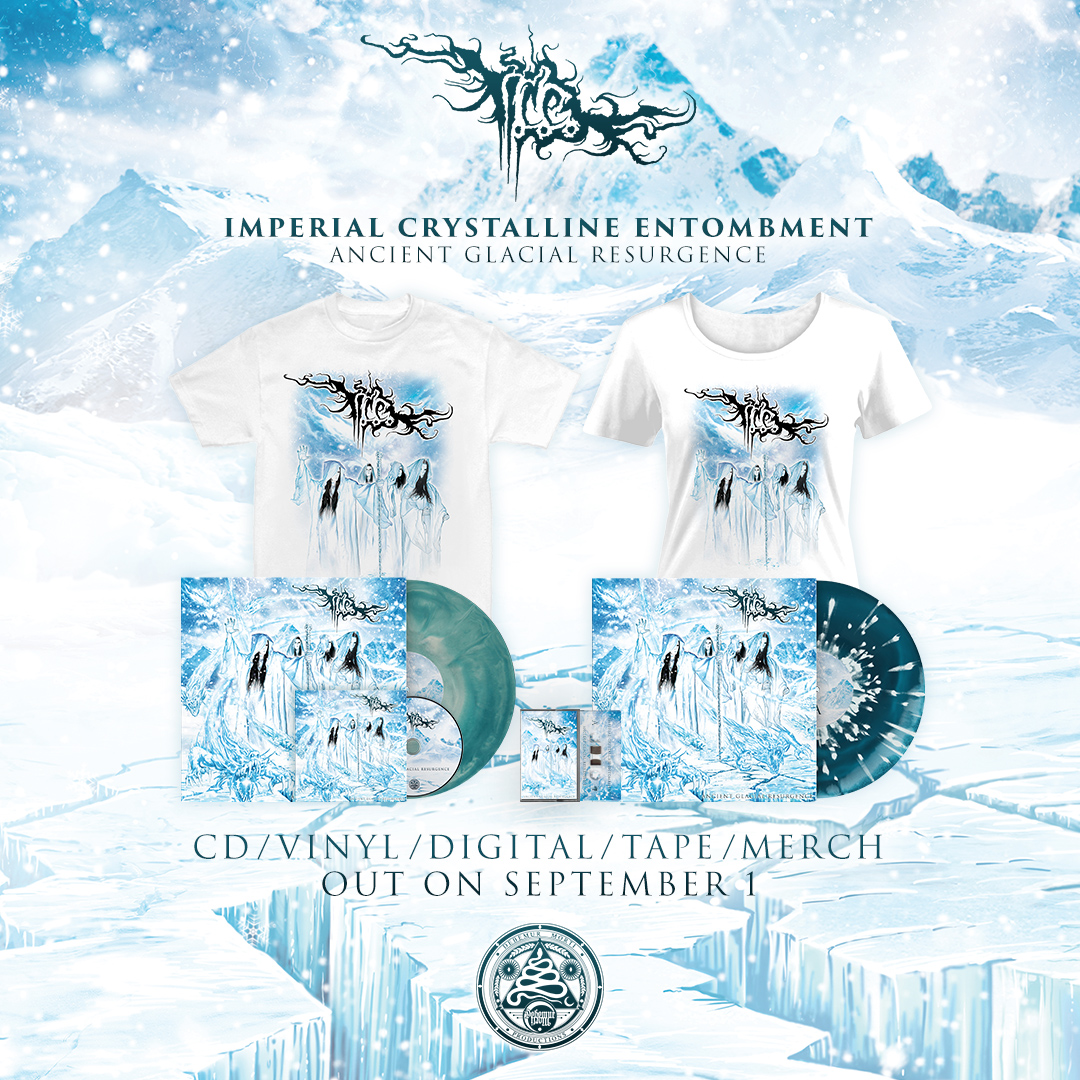 Posted on
08-24-2023
| Category: I.C.E.