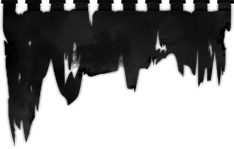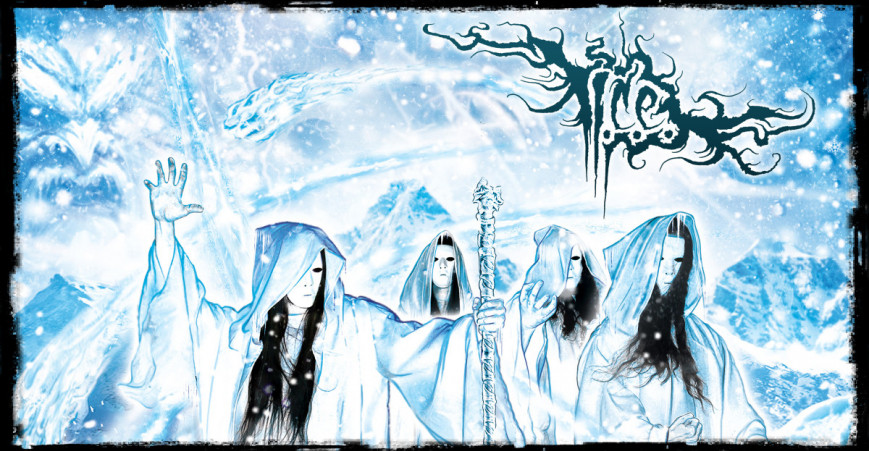 I.C.E. unveil album details & first track
19 years after their last sonic onslaught "Apocalyptic End In White", US Black Metal band IMPERIAL CRYSTALLINE ENTOMBMENT have awakened from self-imposed hibernation to return with a new work of frostbitten Art. A subzero blast of addictive and fucking unhinged savagery, "Ancient Glacial Resurgence" uses a maxed-out barrage of blistering riffage, biting first wave BM songcraft, harsh second wave coldness and the drive of thrashy full-throttle Death Metal to channel the ancient astral Anti-God Råvaskieth.
Tracklist:

01. Into A Frigid Bleak Infinity
02. Eternal Subzero Torment
03. Cataclysmic Glaciation
04. Of Blizzards And Banshees
05. Ravaskeith's Crystalline Return
06. Petrified Cadaverous Wastelands
07. Savage Blizzard Stabbings
08. Opening The Imperial Gates
09. Ancient Lords Of White Death
10. Born To Freeze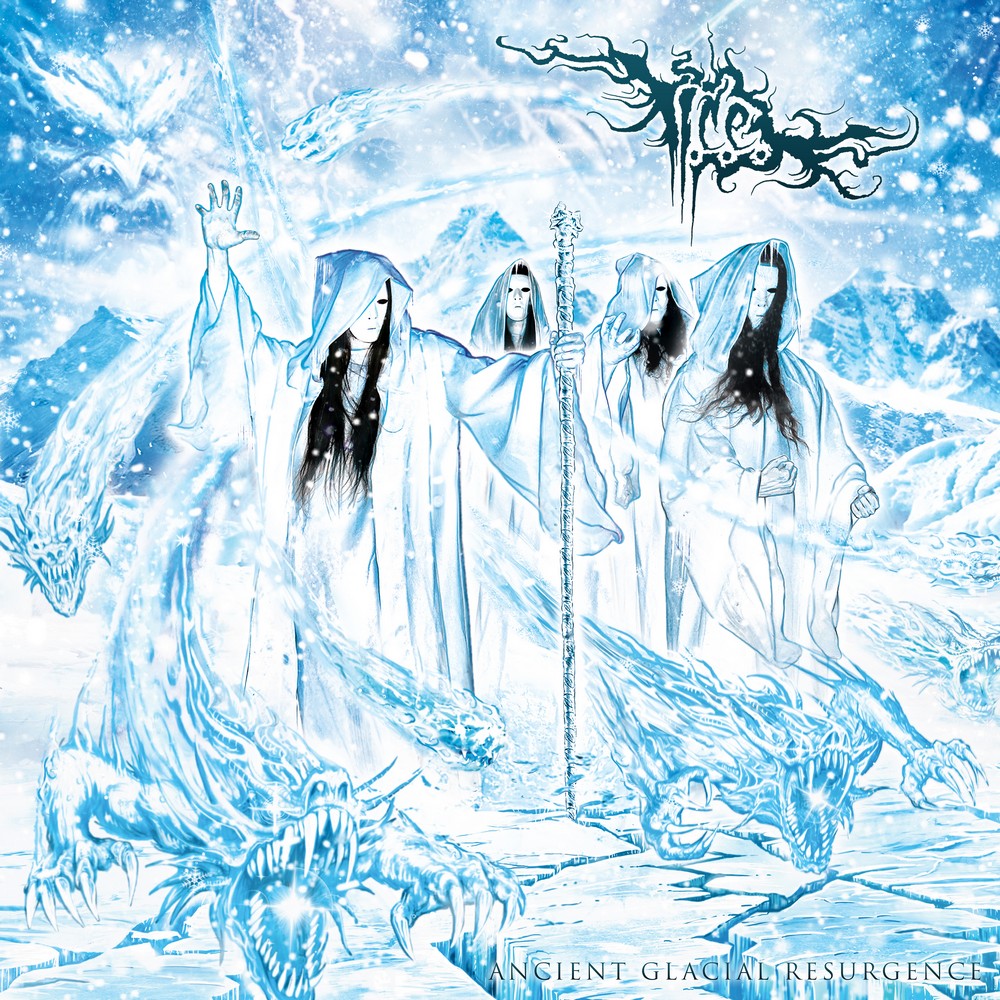 "Ancient Glacial Resurgence" was mixed and mastered at Nightsky Recording studios. Mike Hrubovcak (AURORA BOREALIS, PATHOLOGY, SINISTER) designed the cover artwork.
Vocalist IceSickKill describes the collective's forthcoming album:
"After years of spreading the message of hopeless frozen extinction upon the earth we felt the instinctual call of the Great Orbital Råvaskeith to return our physical bodies to a hibernative state in our hidden arctic cavern, while our energies were displaced onto other distant planets and within four alternate entities. The last years were not spent hibernating in action or essence, but rather continually spreading the cold white death further amongst the stars in our alternate forms on other distant dominions.
The repetitive howling shrieks of the 'Astral Frost Invocation' from the loyal mortal servants below, has opened the archaic portal and reanimated I.C.E. once more to reign over Earth, so that we may begin the second wave of convulsing frigid annihilation. We have been revived and have arisen once more. Nothing has changed, as the excruciating pain of the clench of the ONE is unchanging and constant. I.C.E. is an ever-present essence in all subconscious hate and ever reoccurring in the cold bleak death of reality.
There is no disconnect from one or the other. All are bonded beyond the mountains, beyond space, and beyond all comprehension. These sonic vibrations were created under the rapturous pain of hypothermic possession while being infected with the spirits of those who channeled us. We cannot explain the connection of these two powers, because while we are under such possessions and drive, we are lost amongst the beautiful anguish of subhuman hatred and disgust for this rebellious explosive nebulae called life, and I.C.E. shall be its END."
IMPERIAL CRYSTALLINE ENTOMBMENT now present 'Into A Frigid Bleak Infinity' - the opening track of "Ancient Glacial Resurgence" - as a first sign of the coming white death storm: grim and frostbitten riffs, blasting beats and ferocious screams are enveloped in harsh, yet powerful production. Listen here:
IceSickKill comments:
"It is the first spell of the second wave of attack of extreme cold, which is meant to blanket the feeble creatures and paralyzed souls of man in unending torment. It was not written but invoked though the dead fingers of our corporeal bodies, manifested by the ONE, however there is not one special creation, not one special creature, all is worthless in the eyes of the great bleak infinity. Powerless and frigid, humanity shall be overcome with the ever-flowing energy of the great Råvaskeith, who came before all, and who will END all. A return to cold by the IMPERIAL CRYSTALLINE ENTOMBMENT!"
"Ancient Glacial Resurgence" will be released on CD, vinyl, tape & digital, accompanied by merchandise, on September 1st. Pre-orders are possible via our EU, US and Bandcamp shops. The exclusive DMP vinyl edition will solely be purchasable from our stores.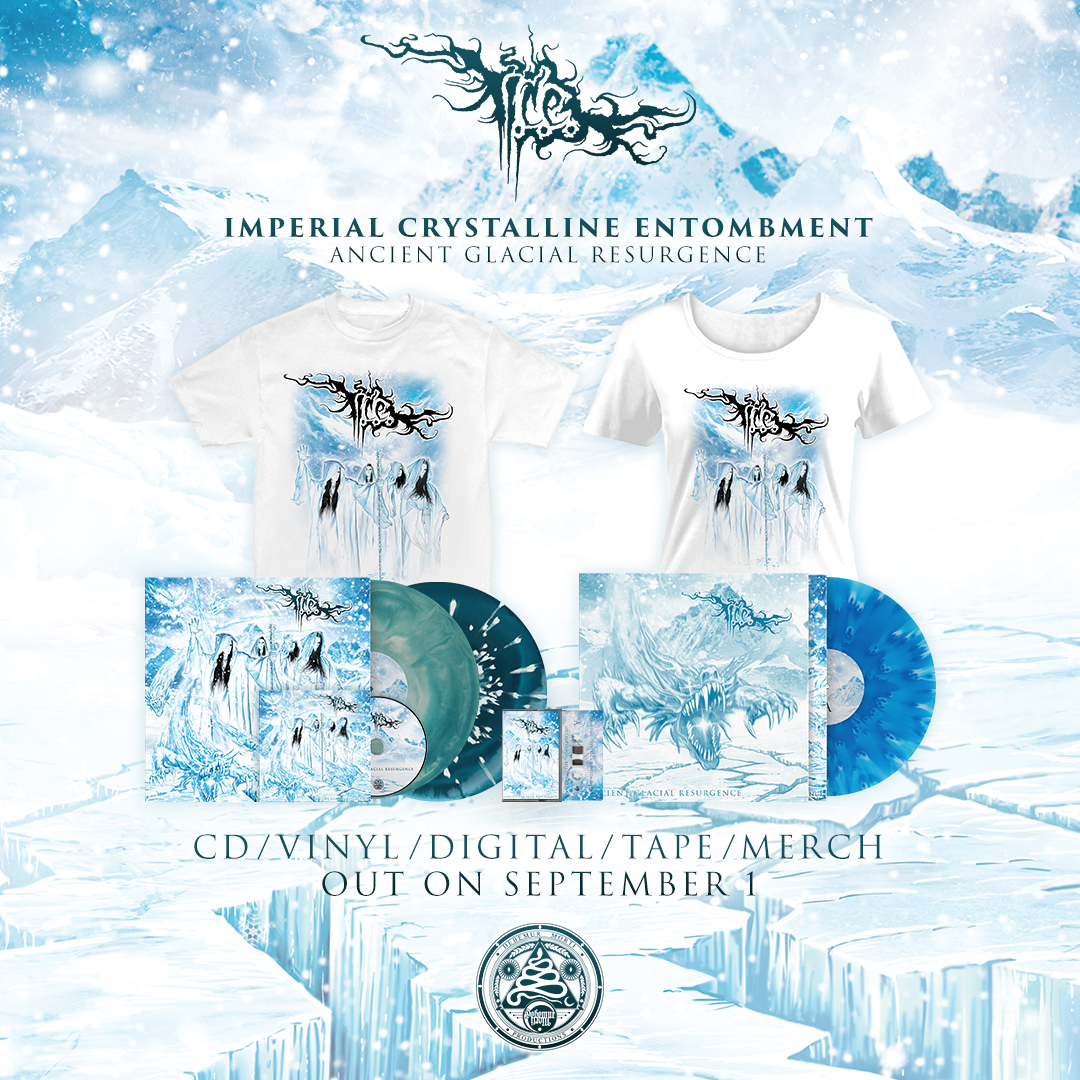 Posted on
06-22-2023
| Category: I.C.E.