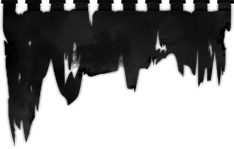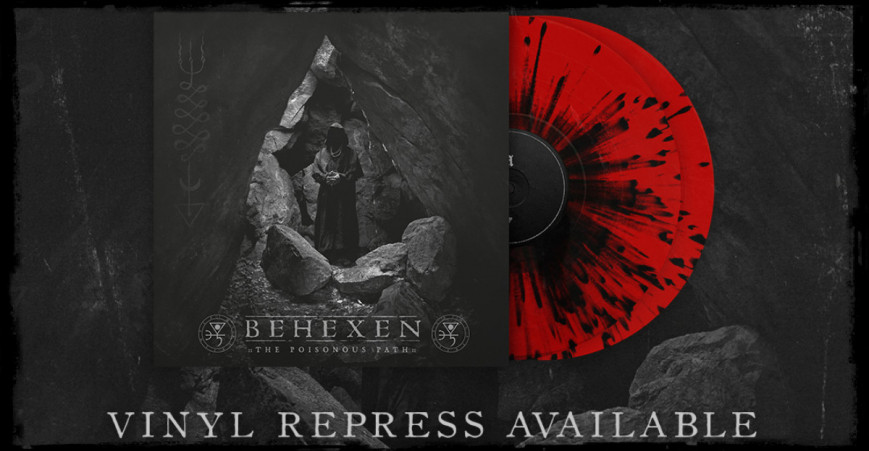 BEHEXEN – "The Poisonous Path" repress
"If you're looking for a chaotic, yet captivating take on pure, straightforward Black Metal: listen to "The Poisonous Path"." (Metal Injection)
On their fifth album, "The Poisonous Path", BEHEXEN conjure a cavernous Black Metal litany in ten devilish hymns. Forged with a raw and uncompromising production as well as a deeply occult concept, the band crafted a modern classic of the Finnish scene.
This dark sonic alchemy is repressed on red heavy vinyl with black splatters. It comes with a 12''x12'' 20-page booklet glued on the gatefold, an A4 poster as well as a download card. The D side of the vinyl features a laser engraved etching.
The repress can be ordered via our EU, US and Bandcamp shops.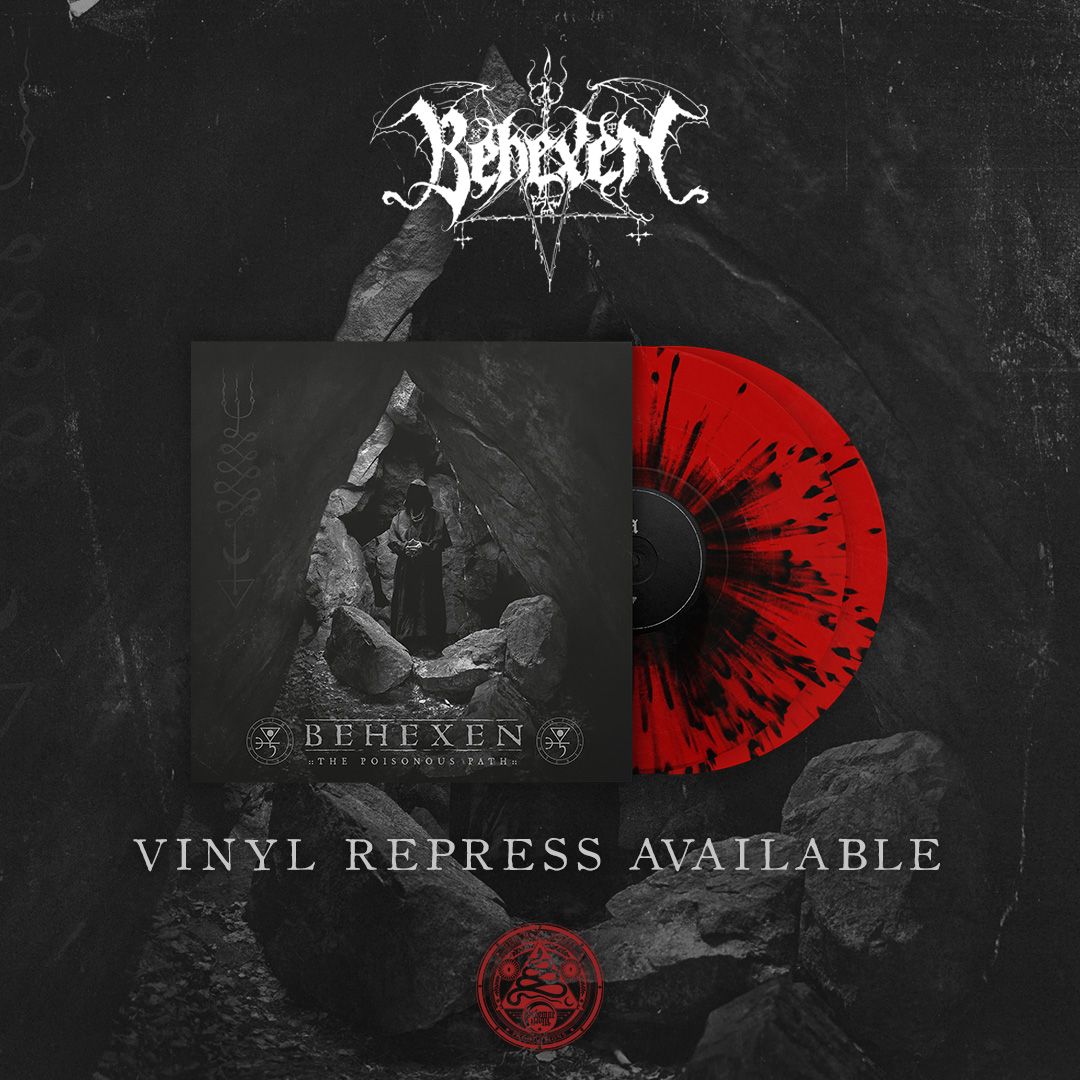 Listen to "The Poisonous Path" via Bandcamp:
Additionally: Merch in the design of this sinister work of Art (print on demand) as well as the repress for BEHEXEN's debut, "Rituale Satanum", is also still available.
Posted on
11-23-2022
| Category: Behexen