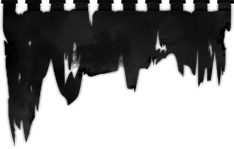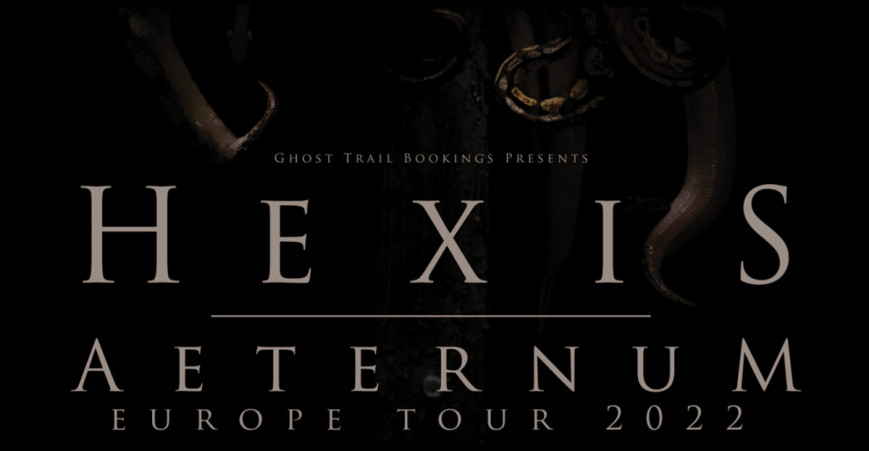 HEXIS - European tour announced
Starting with the release show for their coming album, "Aeternum", HEXIS will embark on a extensive European tour lasting from September till November 2022. Covering more than 20 countries, the Danish roadwarriors will present their new material in as many places as possible.
Find the already confirmed tour dates here:
26/08 Brønshøj Vandtårn, Copenhagen (Denmark)
01/09 Hafenklang, Hamburg (Germany)
02/09 Linkes Zentrum, Düsseldorf (Germany)
03/09 Astrant, Ede (Netherlands)
05/09 Merleyn, Nijmegen (Netherlands)
07/09 Olympic Café, Paris (France)
09/09 Lezard Club, Le Mans (France)
10/09 Ferrailleur, Nantes (France)
11/09 Ecluse St pierre, Toulouse (France)
13/09 Heaven & Hell, Riveira (Spain)
15/09 Disgraca, Lisbon (Portugal)
17/09 Rock On The Rock, Gibraltar (Gibraltar)
18/09 CSA Las Vegas, Malaga (Spain)
19/09 TBA, Madrid (Spain)
21/09 Black Sheep, Montpellier (France)
22/09 Le Molotov, Marseille (France)
23/09 Warmaudio, Lyon (France)
24/09 Ebullition, Bulle (Switzerland)
25/09 Le Rez-Usine, Geneve (Switzerland)
26/09 Circolo DEV, Bologna (Italy)
27/09 MCP, Postojna (Slovenia)
28/09 Venster99, Vienna (Austria)
30/09 Nyolcas Műhely, Szekesfehervar (Hungary)
01/10 AKAB Okretnica, Belgrade (Serbia)
02/10 TBA, Skopje (North Macedonia)
03/10 Eightball Club, Thessaloniki (Greece)
04/10 TBA, Istanbul (Turkey)
05/10 Telwe Performance Hall, Ankara (Turkey)
08/10 Under City, Plovdiv (Bulgaria)
09/10 Live & Loud, Sofia (Bulgaria)
10/10 Max Club, Ruse (Bulgaria)
11/10 Pro Sanatate, Chisinau (Moldova)
12/10 Rocknrolla, Iasi (Romania)
13/10 Urania Palace, Cluj-Napoca (Romania)
14/10 The Boulevard, Satu Mare (Romania)
16/10 Cross Club, Prague (Czech Republic)
17/10 Kreativfabrik, Wiesbaden (Germany)
19/10 Fatal, Landau (Germany)
20/10 Schokoladen, Berlin (Germany)
21/10 Rockpool, Halle (Germany)
22/10 Sønderborghus, Sønderborg (Denmark)
23/10 Mässingshornet, Malmø (Sweden)
24/10 Tbe Abyss, Göteborg (Sweden)
25/10 Rock In, Oslo (Norway)
26/10 Checkpoint Charlie, Stavanger (Norway)
27/10 Vaktbua, Kristiansand (Norway)
28/10 Pitstop, Kolding (Denmark)
29/10 Obscene, Roskilde (Denmark)
30/10 Juz Klex, Greifswald (Germany)
02/11 dB's, Utrecht (Netherlands)
04/11 Rummet, Hjørring (Denmark)
05/11 Harders, Svendborg (Denmark)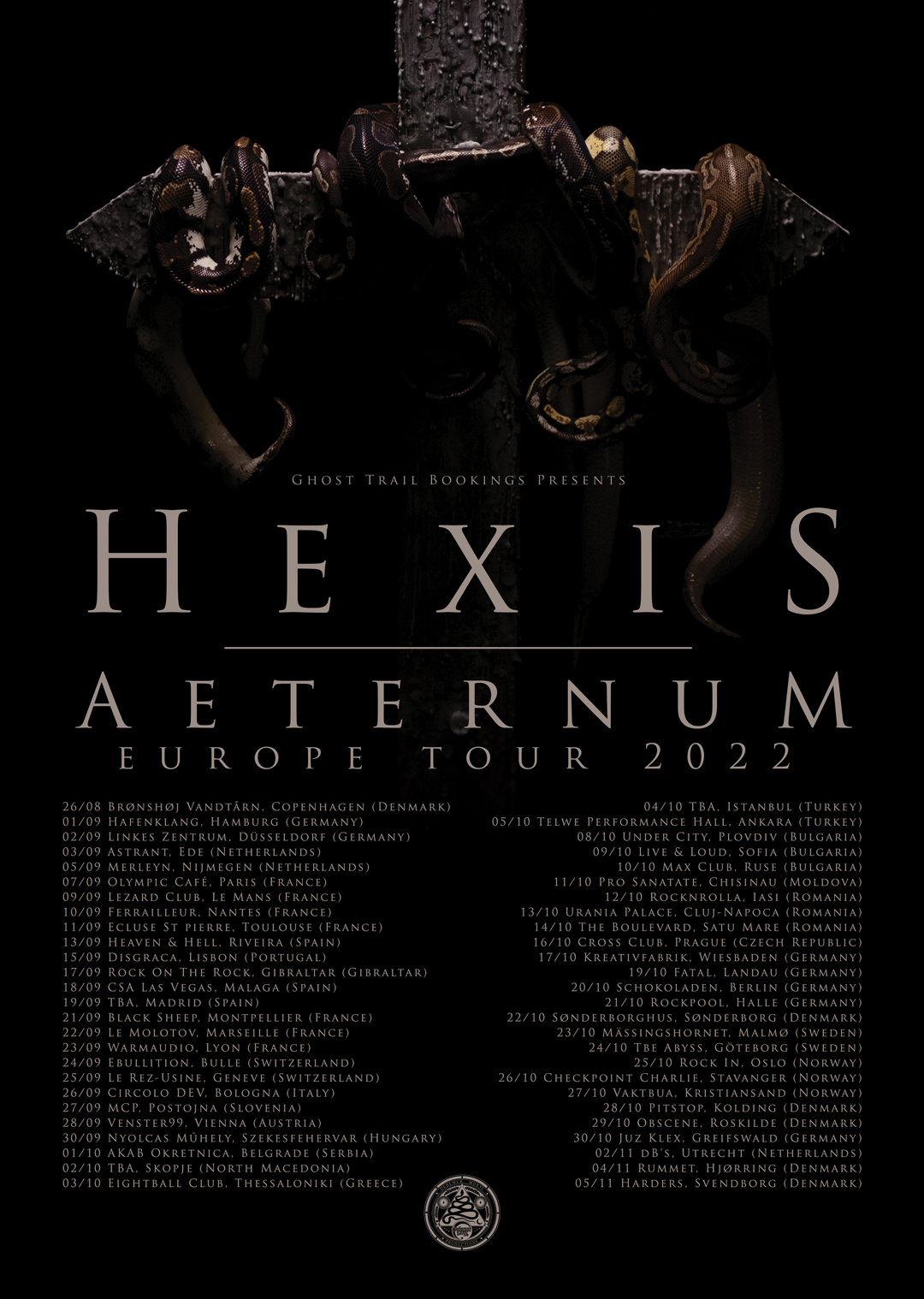 Three new songs – 'Divinitas', 'Exhaurire' and 'Nunquam' – from the forthcoming album can already be streamed via Bandcamp or on our YouTube channel. Listen here:
"Aeternum" will be released on CD, tape, vinyl and digital with fitting merch on August 26th. Pre-orders for the album are possible from our EU, US (only t-shirt) and Bandcamp shops. The women t-shirt, long sleeves shirt and hoodie are only available from our EU and Bandcamp stores. Various bundle offers for a discounted price are available exclusively from our EU shop.
Posted on
06-14-2022
| Category: Hexis