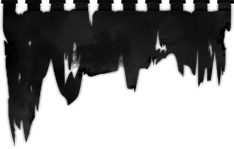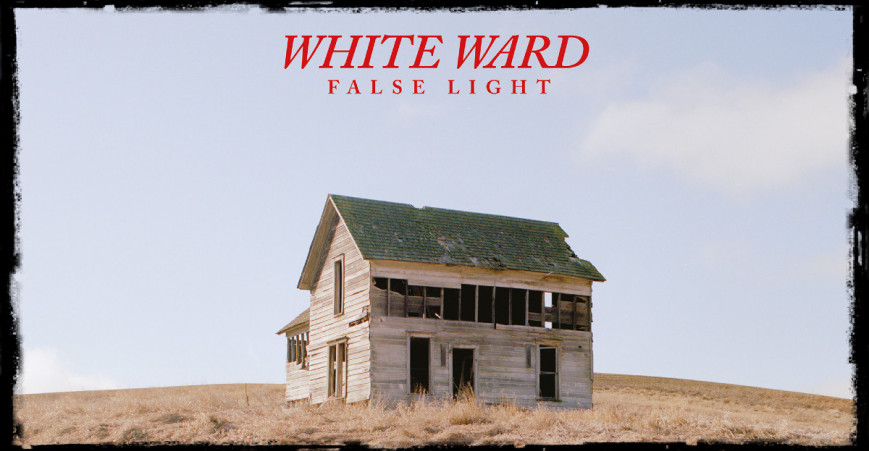 WHITE WARD announce "False Light"
Despite the tragic events happening in Ukraine due to the Russian invasion, WHITE WARD unwaveringly herald the coming of their third album, "False Light", on June 17th. Their new long player is a grand work of exploratory depth and a remarkable expansion upon all that made 2019's acclaimed "Love Exchange Failure" such a triumph.
WHITE WARD composed eight dystopian tracks rooted in a melodic Black and Death fundament, while flawlessly interweaving brass-led darkjazz and stately post-rock, gothic Americana/post-punk influences as well as integrating virtuosic guitar leads, textural electronics and atmospheric sample-work.
Tracklist:
01. Leviathan
02. Salt Paradise
03. Phoenix
04. Silence Circles
05. Echoes In Eternity
06. Cronus
07. False Light
08. Downfall
Conceptually, "False Light" is influenced by Mykhailo Kotsubinsky, a Ukrainian author and poet of the early 20th century, and his impressionistic novel "Intermezzo". The story of urban angst and the search for inner and outer peace did not only inspire the lyrics, but also the cover artwork of the album.
Composer & guitarist Yurii Kazarian narrates:
"The idea behind the cover artwork is symbolic metaphor. The main character of the album is searching for a better life and believes he can find it outside the big city. But after his journey, he realizes that something like a better place does not exist. Instead of a cozy hut he found a ruined, half-rotten house."
The title "False Light", moreover, is a direct reference to the ancient Greek philosopher Plato. Vocalist Andrii Pechatkin comments:
"The title is linked to Plato's Cave, namely concerning the following phrase: 'it would hurt his eyes, and he would escape by turning away to the things which he was able to look at.' We look at certain things and perceive them distortedly because we are biased by our previous experience. If one, however, would look at the real thing, the real light, so to speak, this light would hurt the observer's eyes. Thus, the false light is the veil of Maya — the easier way to look at the inner and outer worlds."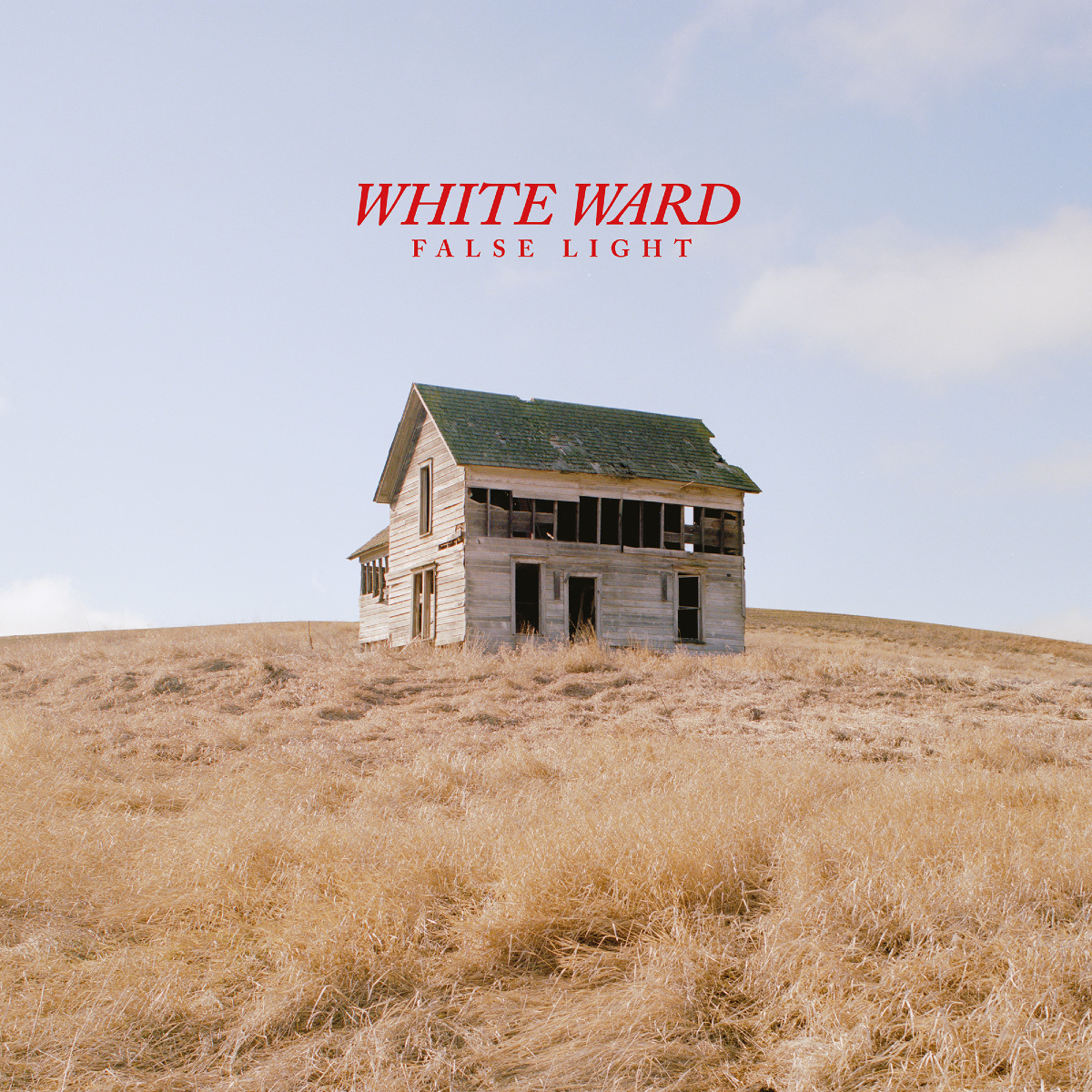 "False Light" was recorded at Jenny Records, LipkyZvukoZyps and WHITE WARD's home studios. It was mixed and mastered by Alex Sedin of Ghostalgy Productions. The cover artwork shows a photography by Lucas DeShazer, while the band photo was shot by Serhii Kovalo. Design and layout by El Chulito.
To premiere a first song of the new album, we teamed up with Metal Injection. With over thirteen minutes length, 'Leviathan' is a monumental composition unifying nearly all different influences and elements present on WHITE WARD's new album into a coherent composition. Listen to the track below:
Yurii comments on 'Leviathan':
"It was one of the first songs we started to work on for our third album. This track set the mood and style for the rest of the album. I cannot remember exactly how long it took to complete this song, but I can say that its creation went through a dozen phases, a lot of variants and fixes, because we are always trying to achieve the best possible result. The compositional process, however, remained the same as always: at first, I created most of the riffs, the structure & rhythm of the song, and then, together as a band, we focused on the details and introduced new ideas into different parts of the song. For me it was easy to decide that this song is the opener of the album. When I create music, I already feel and know the exact place a specific song should have on the tracklist of the album. Therefore, it is almost always a spontaneous process, much more than a coherent planning."
"False Light" will be released on CD (digipack & limited digibook), tape, vinyl and digitally on June 17th. Different merch designs will accompany the album as t-shirt (men/women), long sleeves and hooded sweatshirt. Pre-orders for the album and merch are possible via our EU, US (no merchandising) and Bandcamp shops.
Furthermore, there will be a limited boxset edition hand-printed by Le 7e Oeil with exclusive Art by Dehn Sora. Content:
exclusive DMP vinyl edition
exclusive t-shirt design
a signed print
an enamel pin
two stickers
two postcards
a handcrafted closed ecosystem
The boxset is limited to 50 copies and only available via our EU shop. Check the flyer below!