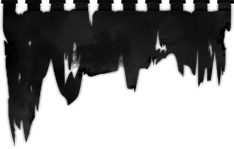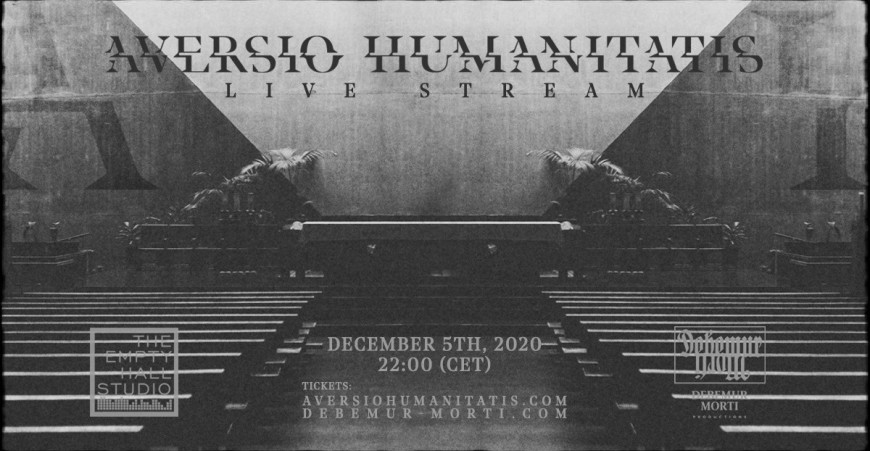 AVERSIO HUMANITATIS - Online gig on December 5th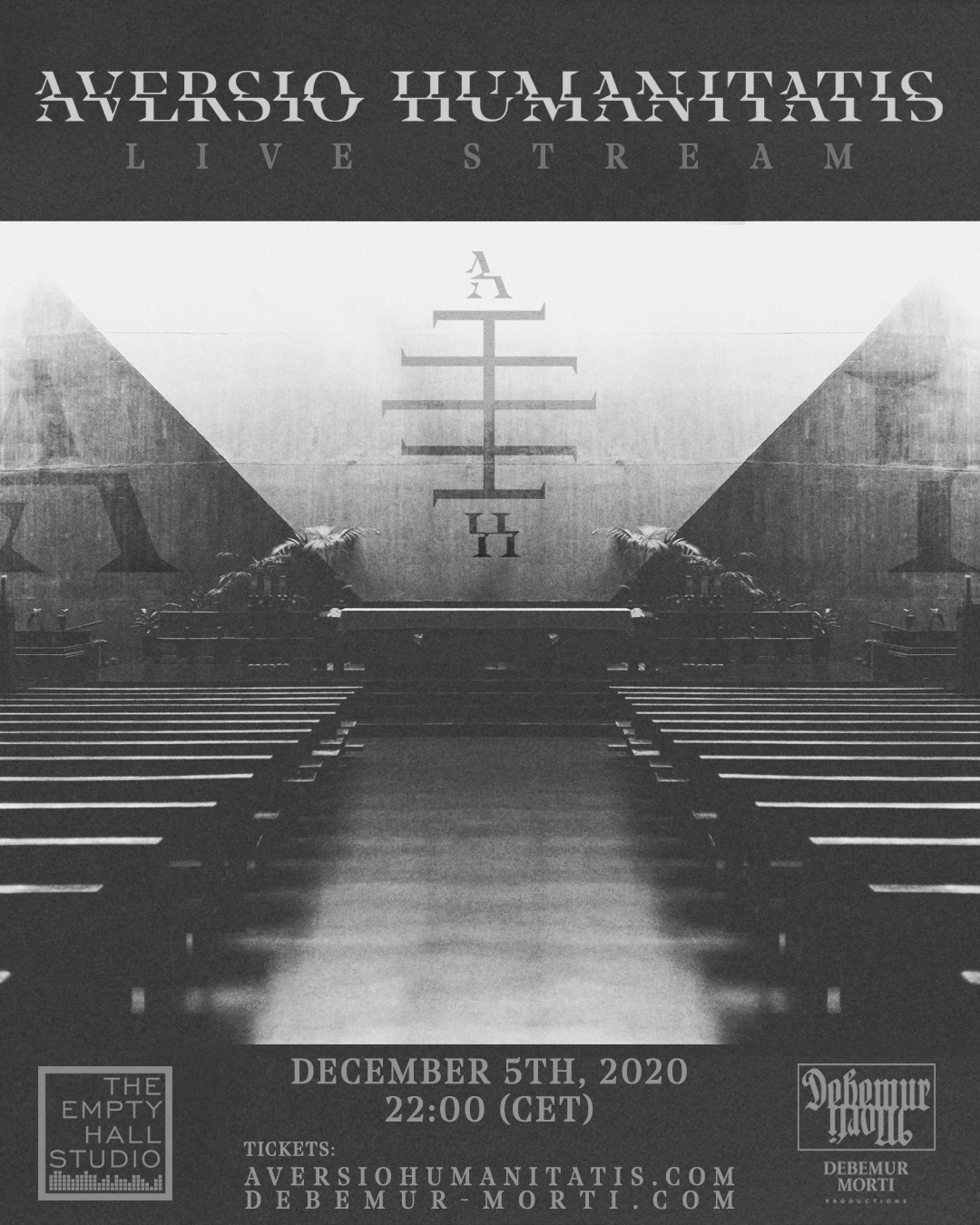 Latest explosions of Covid-19-infections have crushed but all hope that sweaty and furious Metal concerts are likely to happen in the next months. However, Spanish destroyers AVERSIO HUMANITATIS who have released their latest album "Behold The Silent Dwellers" via Debemur Morti Productions on June 19th are eager to unleash their new compositions in a live-environment to showcase their raw power and skills. Therefore, we are delighted to herald a call into the church of AVERSIO HUMANITATIS on December 5th, the day on which the band will stream a live gig from the studio into the households of fellow metalheads:

This idea has been rounding our mind for at least a couple of years. There isn't any half decent recording of any of our live appereances (there haven't been many, to be honest), so it would be appropiate to make one, and the perfect moment would be after releasing the new album. Now that the album is out and we haven't been able to perform a single concert, it's even more logical to think about this and kill two birds with one stone: present the album and have a quality live recording for the posterity.

S, J and A will hit the studio-venue Estudio Uno at the end of October in order to pre-record the gig in which they will play five songs from their latest offering "Behold The Silent Dwellers", all four tracks from their EP "Longing For The Untold" (released in 2017) and an old track which yet remains a secret. Although a video and audio post-production of the live recorded tracks will be done, AVERSIO HUMANITATIS are aiming on the wild energy of a live gig instead of a polished sound:

All happens in one take, hopefully there won't be big fuck ups. We don't want to play arround too much with the production and suck the intensity and live feeling out of it. The idea is to capture a different dimension of the band and not just replicate the studio sound; that said, we're recording in what is possibly the best studio-venue in Madrid, so everything will sound just in place.
As a teaser of how the artistic craftmanship of AVERSIO HUMANITATIS is going to sound in a live environment, the band has recently released a video in which drummer J has re-recorded the drum lines of the song "The Wanderer Of Abstract Paths", so that the compostions can be presented live adequately!
Tickets for this special streaming event are now available via our webshop or directly from the band. Until October 16th early bird tickets for 8 EUR are available, afterwards those will be sold for 10 EUR. Those who paid their entrance fee will be granted access to the streaming via a delivered link on December 5th. From 10 PM CET onwards it will be possible to stream and witness the live gig for 48 hours. Even though fees for live streams are not yet common, AVERSIO HUMANITATIS have long thought about how to handle the question concerning ticket prices:

This is something we thought and discussed before taking a decision... Is it better to give it for free and (supposedly) reach more people, or is better to sell the tickets and reach only a few that want to support us? We chose the second path for several reasons: we're not streaming a rehearsal or a small gig recorded with a couple of mics. We're making sure to offer a quality show, both in the artistic and technical sense. A lot of rehearsals and preparations are taking place and yes, some money is necessary for something like this to happen. It's quite a big effort for a band like us. Recording a concert requires a lot more of everything than a regular gig where you "only" have to go to the venue, mount the instruments, do a soundcheck, play and leave. Now you have to record each instrument separately, place several cameras, synchronize all the devices, make sure nothing will fail and that everything sounds and looks good both in the venue and in transmission ... you get the idea. So, it wouldn't make sense to just put it online and pretend everything is free and easy to do. We are conviced that the right decision is to respect the work of everyone involved, especially when so many musicians and technicians are watching how their passion and their means of living is being neglected and prohibited. We want to give value to what has it and create a deeper connection with the guys that support us. If we sell 10 tickets, so be it, we are glad to perform for them.

A Facebook event have been created for this special event.
"Behold The Silent Dwellers" is available on CD, 12" LP and digital formats. Available from our EU shop, US shop, Bandcamp and streaming platforms here.