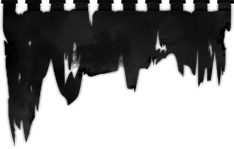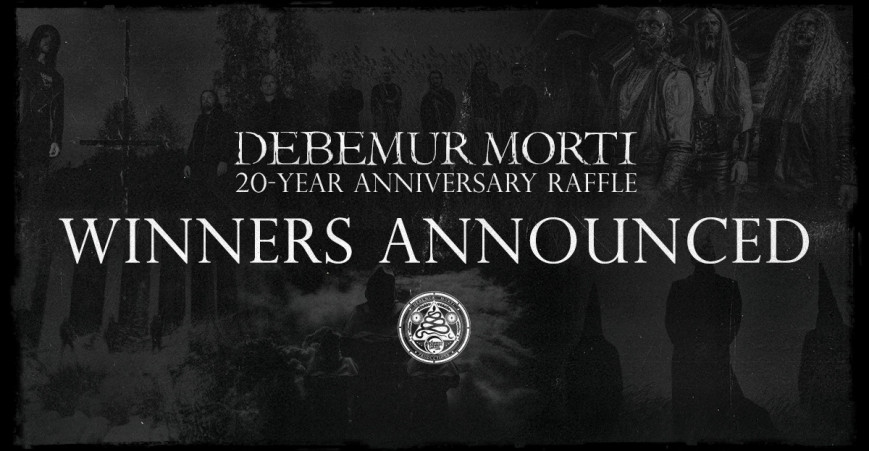 DMP 20-Year Raffle Winners
We extend our gratitude to all participants in our second and final 20th-anniversary raffle. The draw has concluded, and we are delighted to reveal the list of winners. Most of the prizes were already dispatched, and recipients were notified via email.
Please keep an eye out for additional anniversary-related surprises in the coming weeks!
List of winners:
Arno S.: 1x AKHLYS - "Melinoë" 12" LP Test Press
Antoine G., Atli B.K., Joseph G., Nicolas H.: 4x BACCHUS - "II" Wooden Boxset
Michael L., Rudy C., Gregory B., Max S., Kenny F.: 5x BACCHUS - "Organic red wine" Bottle
Simen B.S., Hugo M., Marcus N., Paul K., Guillaume M.: 5x BLUT AUS NORD - "Lovecraftian Echoes" Gatefold 12" LP+CD
Eskil B.: 1x BLUT AUS NORD - "777 - Cosmosophy" Gatefold 12" LP Party Monster variant
Holger G.: 1x BLUT AUS NORD / AEVANGELIST - "Codex Obscura Nomina" 12" LP Test Press
Joël T.: 1x BLUT AUS NORD - "777 - Sect(s)" 12" LP Test Press
Janette S.: 1x BLUT AUS NORD - "777 - The Desanctification" 12" LP Test Press
Sara S.: 1x BLUT AUS NORD - "777 - Cosmosophy" 12" LP Test Press
Robin M.: 1x BLUT AUS NORD - "Deus Salutis Meae" 12" LP Test Press
Michael W.: 1x BLUT AUS NORD - "Memoria Vetusta II - Dialogue With The Stars" 2x12" LP Test Press
Scott M.: 1x BLUT AUS NORD - "Memoria Vetusta III - Saturnian Poetry" 12" LP Test Press
Miroslav K.: 1x BLUT AUS NORD - "Hallucinogen" 2x12" LP Test Press
Qianli H.: 1x BLUT AUS NORD - "Disharmonium - Nahab" 2x12" LP Test Press
Patrick D., George S., Roberto M., André F., Manuel M.: 5x EITRIN EDITIONS - "Organic red wine" Bottle
Andrea R.F.: 1x TERRA TENEBROSA - "The Reverses" 2x12" LP Test Press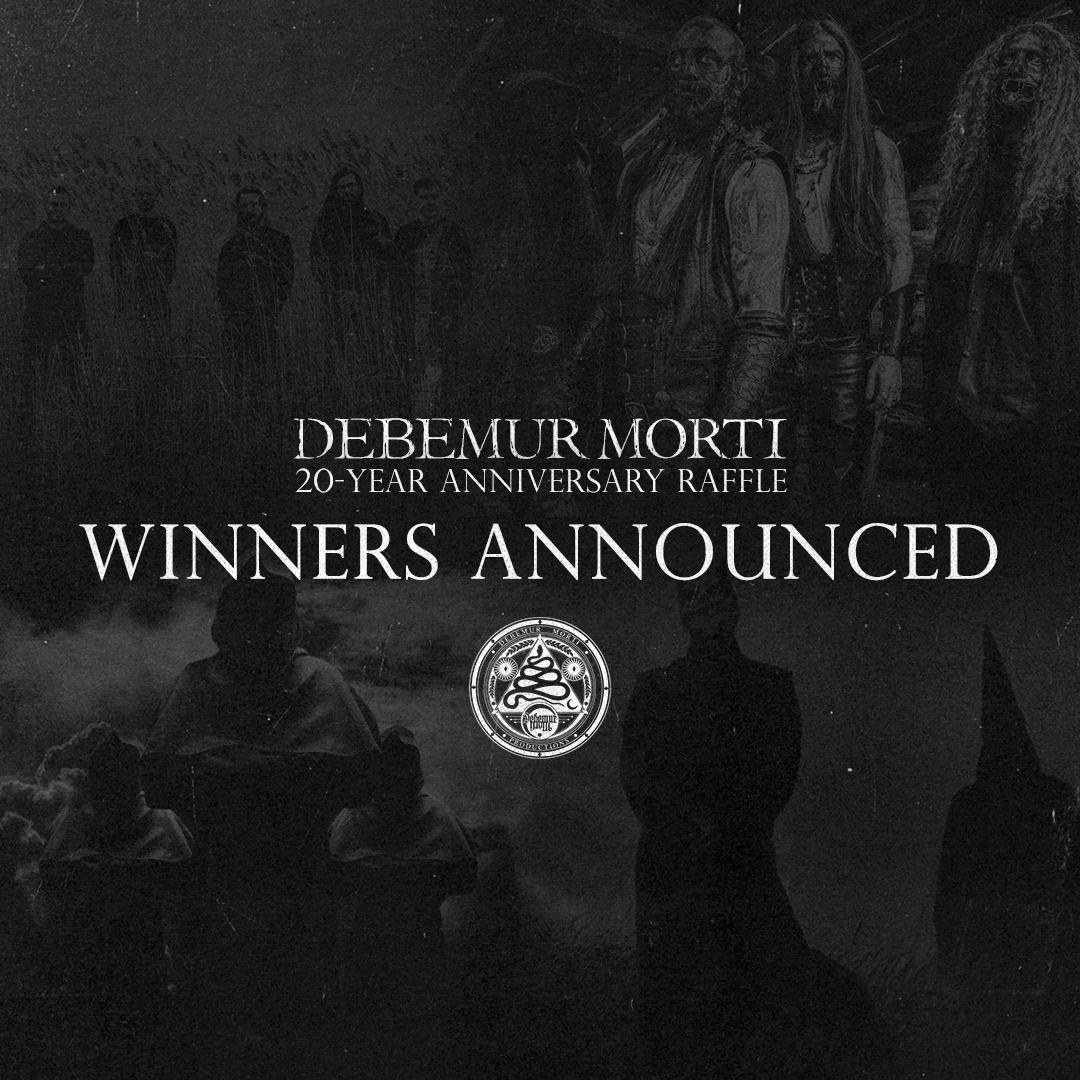 Posted on
11-11-2023
| Category: