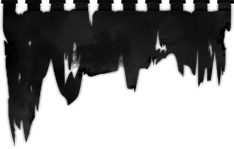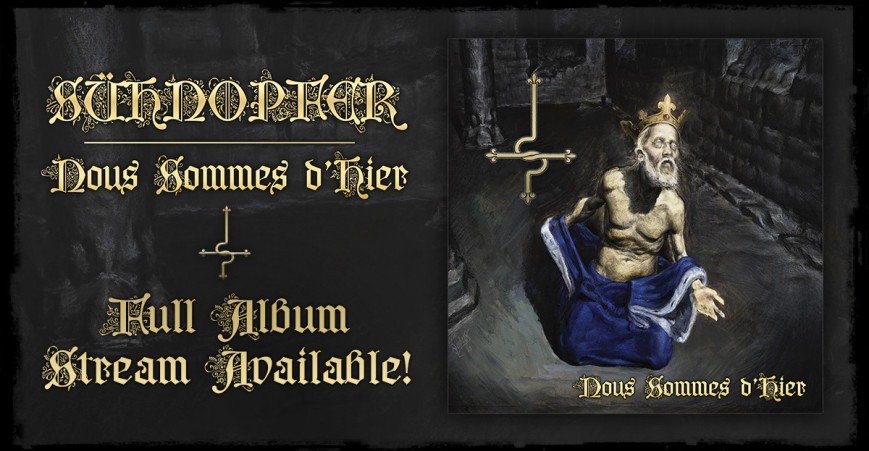 SÜHNOPFER present "Nous sommes d'Hier"
"SÜHNOPFER's "Nous sommes d'Hier" is a curious record and not at all content with following a predetermined path. It aims at creating its own personality. [...] Very interesting and recommended!" (Metallerium)

Nine days before the official release of "Nous sommes d'Hier", SÜHNOPFER premiere their fourth full-length via Black Metal Promotion YouTube channel. Listen below to these seven epic tracks filled with nostalgic grandeur:
Composer Ardraos outlines the new album:
"There are obviously historical references present as well as subjects that are more prone to oneirism and personal interpretations. If we look at the details of the track list, 'D.S.F.R.' is an allegory for the end of the reign of the Kings of France. 'Sermon sur le Trépassement' is inspired by the sermon for the death of the sinner by the French religious philosopher Massillon. 'Pays d'Allen' is another tribute to the Bourbonnais terroir, 'Céron' speaks of one of the last witches who existed in this region in the 19th century and the legends attached to her, and 'Derniers Sacrements' refers to the last days of the son of Louis XVI who died imprisoned in 1795 at the age of ten. When we talk about the music on "Nous sommes d'Hier", obviously the era that I like most in Black Metal is the '90s. The sounds that marked me when I started to listen Black Metal come from the Swedish, Norwegian and French scenes of these times. I always wanted SÜHNOPFER to be part of this aesthetic continuity because it is simply the essence of what made me appreciate and immerse myself in Black Metal."
Find all details about the album here.
"Nous sommes d'Hier" will be released on CD, vinyl and digital on October 6th. Pre-orders are possible via our EU, US and Bandcamp shops. Please note that the exclusive DMP vinyl editions are solely available from us.