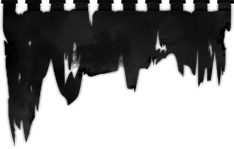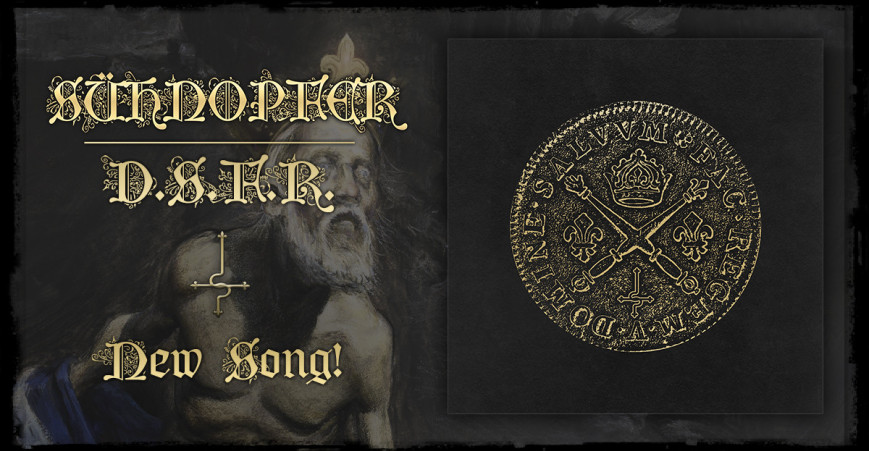 SÜHNOPFER present 'D.S.F.R.'
Continuing to perfect his unique brand of Baroque Black Metal, French composer Ardraos presents a first song from forthcoming album, "Nous somme d'Hiers". Listen to 'D.S.F.R.' below or via YouTube:
Weaving twisted melodic guitars, frantic blasting drums, second wave Black Metal screams, choral vocals and the melancholy of French Chanson into a coherent whole, SÜHNOPFER create a harsh, yet opulent atmosphere to pay homage to the tarnished glory of the Bourbons.
Ardraos narrates about the song's creation:
"This track was composed between 2020 and 2021, but the title and lyrics came some time later. The reason for this is that I worked meticulously on a part of original Baroque music by Marc-Antoine Charpentier, whose writing dates back to 1681 (work H.291). I found this 'anthem' very inspiring, and this seemed like evidence to me that I had to give it substance and my personal interpretation through SÜHNOPFER. It also served as the basis for a specific passage of this track. But I reworked it extensively. I was able to insert my own choirs and many other elements."
The title 'D.S.F.R.' is a Latin abbreviation and stands for 'Domine Salvum Fac Regem':
"Originally, this title was quite simply the national anthem practiced in the kingdom of France under the old regime. It comes from 'motets' used in the local liturgy (prayer for the King during masses) before becoming very popular in the form given to them by Charpentier and other composers under Louis XIII and Louis XIV. SÜHNOPFER's title itself evokes this past by metaphorically referring to the death of royalty, imagining what might be the return of powerful ghosts from that era. Charles Dubus then worked on the cover, drawing inspiration from the music and texts of the album, and this painting of course partly reflects this title, but also forms a whole with the rest of the tracks."
Find more information about the album here.
"Nous sommes d'Hier" will be released on CD, vinyl and digital on October 6th. Pre-orders are possible via our EU, US and Bandcamp shops. Please note that the exclusive DMP vinyl editions are solely available from us.