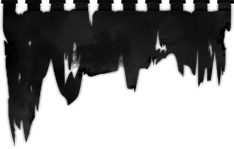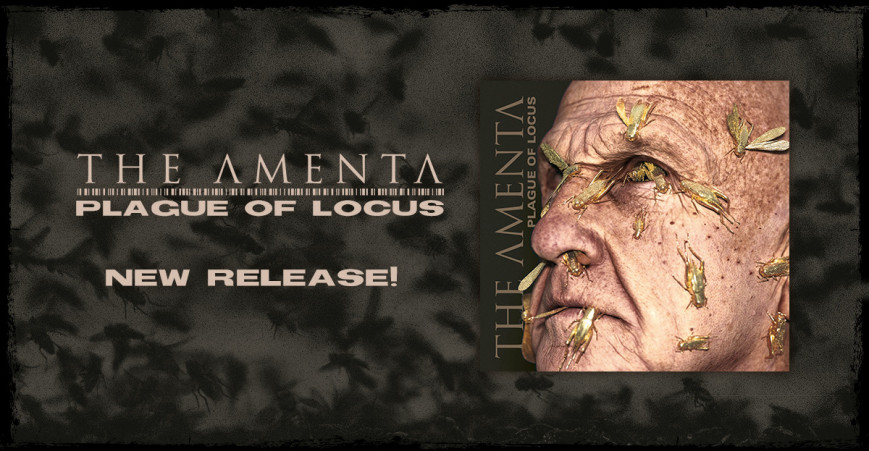 THE AMENTA – New EP & First Song
Two years after their ferocious comeback work "Revelator", Australian Extreme Metal innovators THE AMENTA present new EP "Plague Of Locus". Boasting ten tracks, this ambitious 40 min+ EP features new compositions and a diverse selection of cover songs that have inspired the band's existence.
"Plague Of Locus" contains unique takes on tracks by local Black Metal curios NAZXUL and LORD KAOS, global alternative legends DIAMANDA GALAS, ALICE IN CHAINS and KILLING JOKE, and stylistically varied artists WOLF EYES, HALO and MY DYING BRIDE.
Tracklist:
01. Intro
02. Sono l'Anticristo (DIAMANDA GALAS cover)
03. Asteroid (KILLING JOKE cover)
04. Angry Chair (ALICE IN CHAINS cover)
05. Plague Of Locus
06. A Million Years (WOLF EYES cover)
07. Crystal Lakes (LORD KAOS cover)
08. Rise (HALO cover)
09. Totem (NAZXUL cover)
10. Black God (MY DYING BRIDE cover)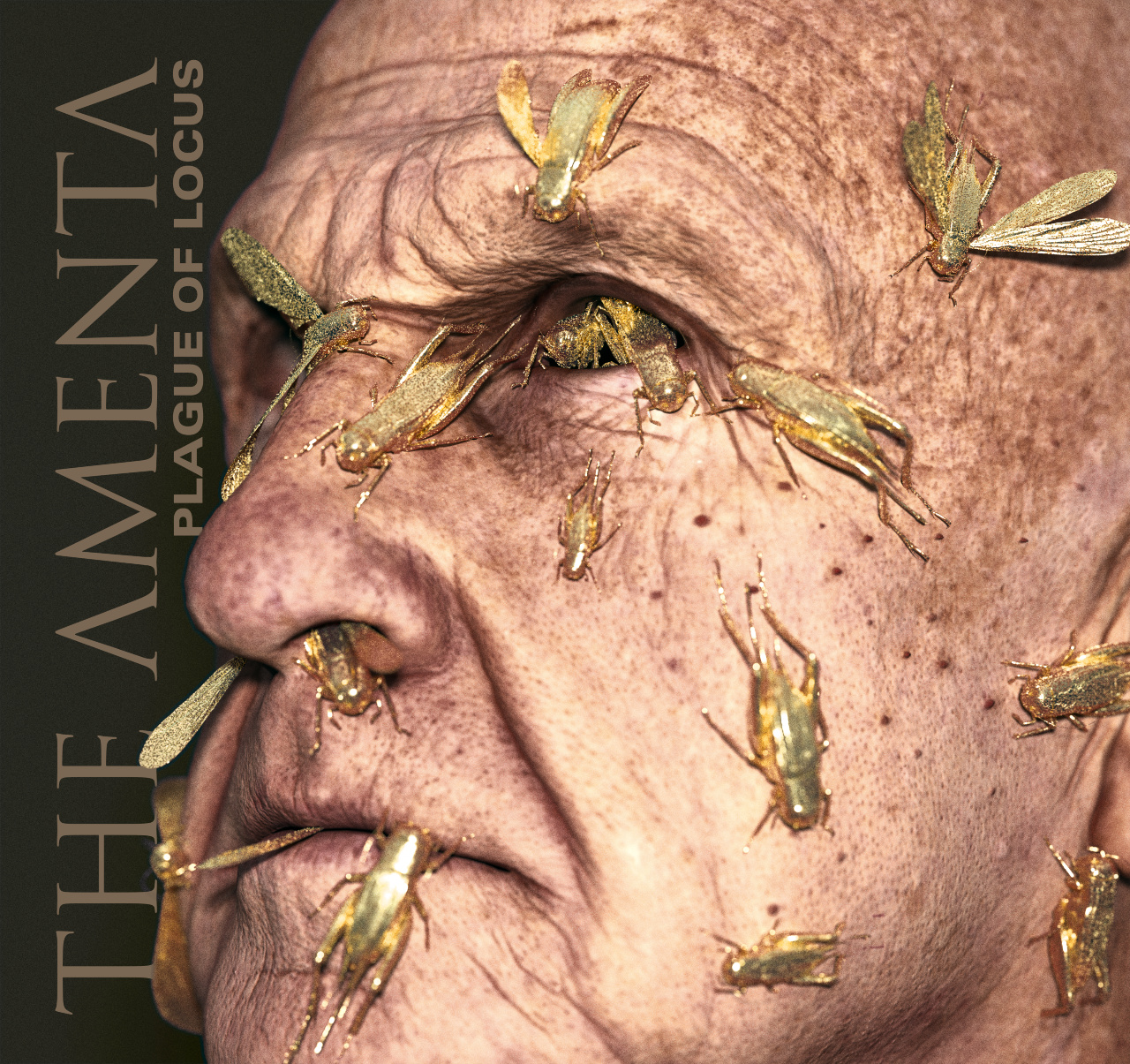 The artwork for "Plague Of Locus" was created by the legendary Metastazis (PARADISE LOST, ULVER), who also provided art for both of THE AMENTA's 2021 releases, "Revelator" and "Solipschism".
Mixed by the band's very own Erik Miehs and mastered by Maor Applebaum (FAITH NO MORE, ABBATH), the EP builds on the claustrophobic heft of "Revelator", resulting in a phenomenal sound that is heavy and crushing, yet natural and organic.
To enter the atmosphere of the forthcoming EP, THE AMENTA now unveil an eerie and obscure video clip for their self-composed title track. Check it out below:
'Plague Of Locus' is filled with violent and hysterical Extreme Metal arrangements, intelligently combined with groovy elements, dramatic hooks, infectious vocals, and noisy soundscapes – the perfect soundtrack to all nightmares!
Composer and keyboard player Timothy Pope narrates about the new EP's genesis:
"Listening to 'Plague of Locus' immediately triggers a nostalgic shiver. To me, it has some of the same cold bite as our material from the 2008 "n0n" album. Of course, it takes that initial familiarity and twists it beyond recognition with wailing theremin and an open, epic mid-section with an inspired vocal from Cain but the seeds of something nostalgic remained. To complement the song, we decided to surround it with covers of songs that have inspired us, particularly our 2021 album, "Revelator". In fact, two of these tracks were recorded during the "Revelator" sessions."
"Plague Of Locus" will be unleashed on October 19th/20th on vinyl via the band and digitally via Debemur Morti Productions. Pre-orders are possible via Direct Merch (vinyl) as well as via Bandcamp (digital).
Reveling in the moment THE AMENTA embark on a long overdue Australian headline tour, including a performance at Adelaide's biggest and best metal festival, Froth & Fury. The Plague Of Locus 2023 Tour will see THE AMENTA's first headline shows in over ten years. Known for uncompromising, suffocating and overpowering performances, this boundary-pushing horde are keen to bring their full assault to all shows. THE AMENTA is thrilled to be joined by blackened sludge miscreants LO! on select dates:
THE AMENTA Plague Of Locus Tour 2023
16.11.2023 - Sydney, The Crowbar
17.11.2023 - Melbourne, Stay Gold
18.11.2023 - Adelaide, Froth & Fury Festival*
01.12.2023 - Brisbane, Soapbox
02.12.2023 - Perth, Amplifier*
*LO! not appearing