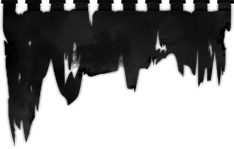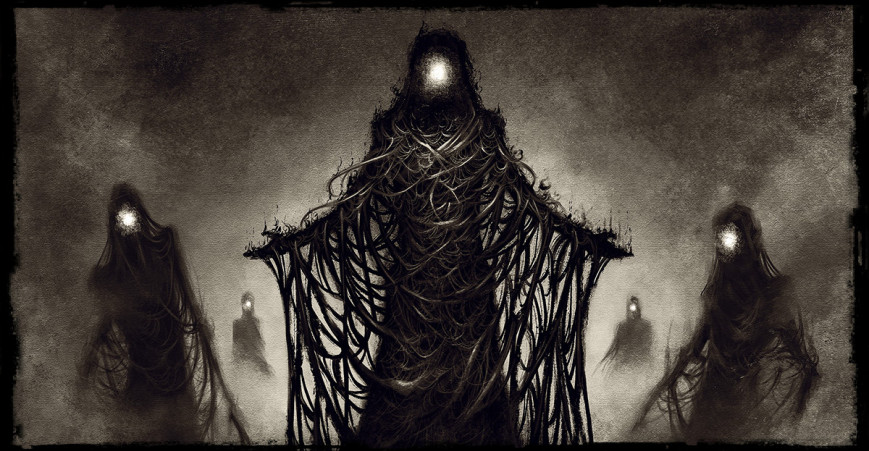 BLUT AUS NORD – "Nahab" album details
"Nahab", the second part of BLUT AUS NORD's "Disharmonium" album series, will be unleashed onto the world on August 25th. As a first taste of these impending Lovecraftian nightmares, we dare unveil full details about the forthcoming record.
"Disharmonium – Nahab" finds BLUT AUS NORD returning, as if by compulsion, to the weird otherworlds of H.P. Lovecraft to reflect them through a new mirror of terrifying Black Metal lunacy. Eleven hymns to monstrous and ancient darkness have been channeled by mastermind Vindsval:
01. Hideous Dream Opus #1
02. Mental Paralysis
03. The Endless Multitude
04. Hideous Dream Opus #2
05. The Crowning Horror
06. Queen Of The Dead Dimension
07. The Black Vortex
08. Nameless Rites
09. Hideous Dream Opus #3
10. The Ultimate Void Of Chaos
11. Forgotten Aeon
The album was recorded and mixed by Vindsval at Earthsound Studio, Bruno Varea (Upload Studio) took care of mastering.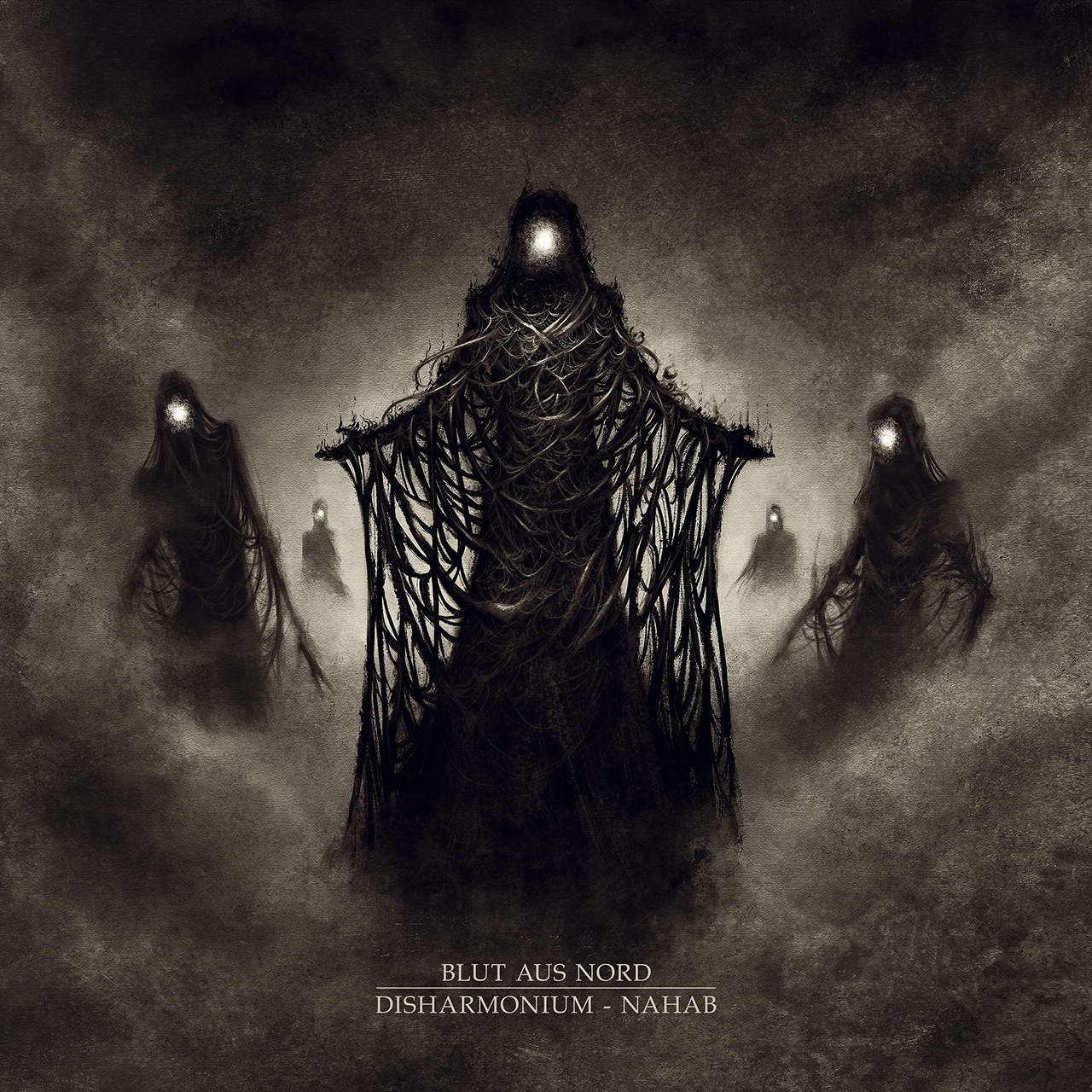 Polish artist Maciej Kamuda has once more created the shadowy cover artwork, in a perfect visual representation of BLUT AUS NORD's auditory nightmares. The aesthetic style of the "Nahab" artwork explores more traditional depictions of horror and nightmares, in stark contrast to the more colorful and psychedelic picture adorning "Undreamable Abysses", the first part of the series. Maciej comments:
"The main inspiration here was, like with my previous cover, obviously H.P. Lovecraft as the new BAN album keeps exploring these nightmarish themes. It was planned to have something less complicated and detailed but with a specific dark atmosphere, less colorful and more mysterious – inspired by old black and white horror movies and with the vibe of an old photograph. The style from the first "Disharmonium" album did not really fit here. I always choose the aesthetic depending on the idea, it just has to compliment the whole concept in the best way possible. Because I am able to work in different styles and aesthetics, I can play around with it more and choose the technique that will bring the right atmosphere to the artwork. It is, in the end, a matter of how I feel the idea, honestly. The creative process indeed always is a process. This means there is a lot of decision making to get to the final product and to do it right!"
"Disharmonium – Nahab" will be released on August 25th. A first song and also pre-order options will be revealed on June 12th.