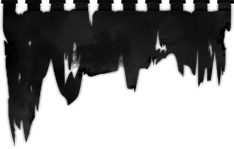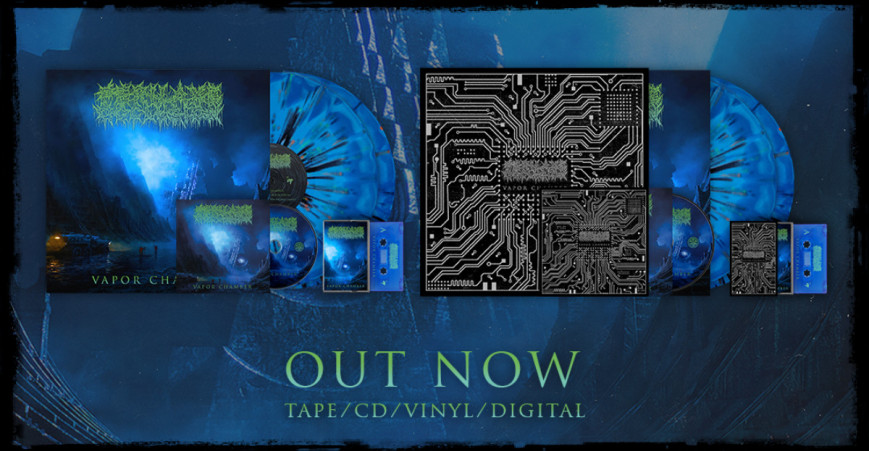 PERILAXE OCCLUSION – "Vapor Chamber" out now
Having reinvigorated the underground scene since 2020 via two lauded demos and a split, Canada's quintessential 'Rasterized Death Metal' two-piece PERILAXE OCCLUSION recently announced their end. As a last breath of life, the band present "Vapor Chamber" - a complete discography compilation which will be their final release.
In addition to collecting all the band's previously available material, this full-length compilation also contains two resplendent brand-new songs - 'Procedural Proscriptions' & 'Dithering Anisotropic' – and a previously unreleased, brutally executed SYSTEM OF A DOWN cover version (only available on physical format).
Mastermind XT describes the unreleased material:
"The ideas for the two new songs were written years ago. We were compiling everything that was thought up into a potential album. But as life caught up to us, we realized a lot of material was stretched thin just for the sake of creating a full-length release. We decided to prioritize quality over quantity. We took the best parts of all the songs and ended up writing two of our best tracks yet. 'Procedural Proscriptions' was a title coined by our drummer/cello player XE. It's our shortest song with guitar solos, bass solos, and drum solos. It features atonal riffing and mid-tempo sections within blast beats, and it is our only song with a tight ending. 'Dithering Anisotropic' is our longest track, with plenty of doom, dissonance, atmosphere, and cello. It has some of our grooviest riffs, our heaviest breakdown, and most climactic ending. A fitting send-off to conclude our run as a band.
The cover song was chosen as we were asked to be a part of a "Nu Metal goes Death Metal" compilation release. It ended up not happening and has remained unreleased until now. The cover was recorded during our "Absolute Convergence" sessions. We went with the song 'X', a deep cut off "Toxicity". It has blast beats, so we knew that changing around some notes and adding some Death Metal flare would've made it something truly heavy. We're very proud of the outcome."
"Vapor Chamber" consists of 10 songs - over 68 minutes in duration – of exemplary amalgamated Finnish, Swedish and American-style Death Metal with modernist swing, organic power and every riff a winner:
01. Death Bias Alpha
02. Skeletal Bifurcation
03. Rigid Body Displacement
04. Serrated Tessellation
05. X (SOAD cover version)
06. Procedural Proscriptions
07. Dithering Anisotropic
08. Fracturing The Voronoi
09. Incalculable Thresholds
10. Geometric Dismemberment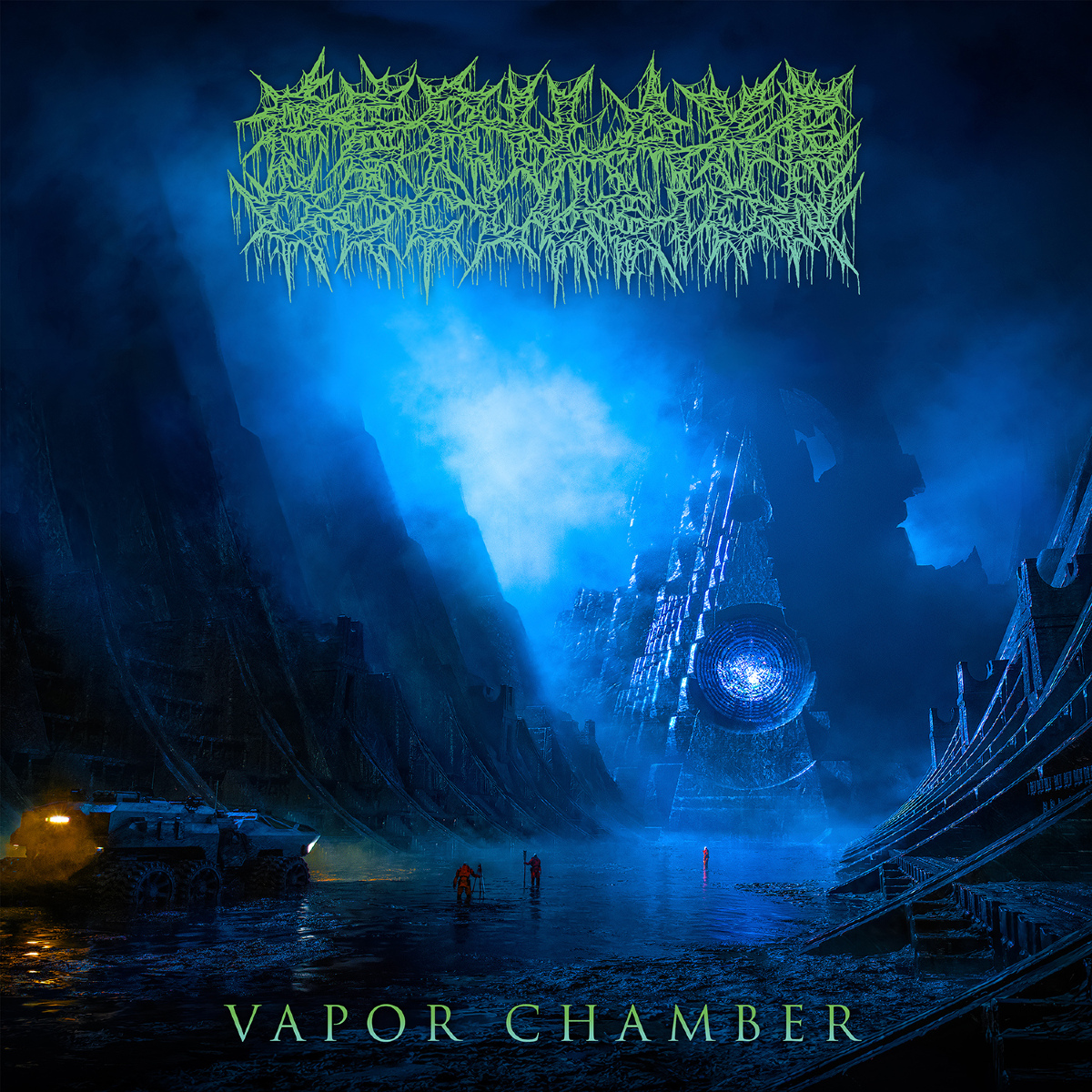 All songs were recorded, mixed and mastered by Ben Erikson. Davey White assisted with sound engineering on tracks 1-3 & 8-10, Daron McGill co-worked on tracks 4-7. The cover artwork ("Artifact 0001") was designed by Brian LaFrance.
Listen to the full compilation stream here:
In contrast to the demo releases, "Vapor Chamber" comes clad in colourful cover artwork aesthetically uncommon for the band. Nevertheless, the piece fits perfectly into PERILAXE OCCLUSION's lyrical and conceptual cosmos, as XT explains:
"We stumbled across a 3D rendering of a very sci-fi looking scene on ArtStation. The artist Brian LaFrance sold us permission to use his artwork. It's right up our alley with our lyrics about 3D modelling and rendering, and we've been told we have a sci-fi feel to our music. Having a space-type 3D render be used as our album cover fit the bill perfectly. The colours stand out as a full-length compilation compared to our xeroxed-style demo artwork."
"Vapor Chamber" is available on CD, vinyl, tape and digital. Orders are possible via our EU & US stores and the band's Bandcamp shop.
Please note: The exclusive and strictly limited DMP versions of the compilation – featuring an exclusive numbered silkscreen slipcase, hand-printed with phosphorescent ink which glows in the dark – are solely available via the EU and Bandcamp shops. Also, while CDs and tapes will be shipped immediately, the vinyl editions will start shipping around June 15th.