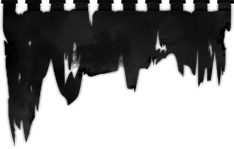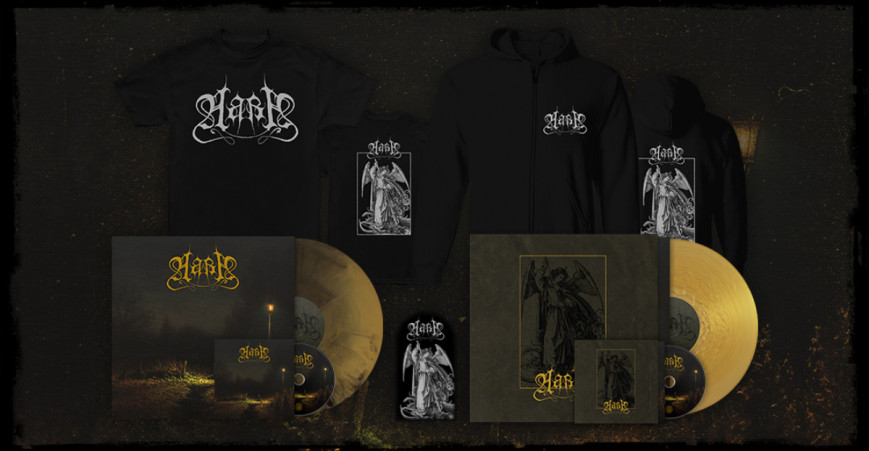 AARA release "Triade III: Nyx"
Over the last three years Swiss Black Metal band AARA have crafted an epic tripartite interpretation of Charles Robert Maturin's 19th century Gothic novel, "Melmoth The Wanderer". With concluding installment "Triade III: Nyx", this trilogy comes to a mesmerizing and truly ominous end. The new album, which consists of six elegant and powerful melodic Black Metal hymns, is officially released. Listen via Bandcamp or on our YouTube channel:
Well known as vibrant and restless artists, composer Berg has already allowed us a glimpse into AARA's musical future:
"The successor to "Triade III: Nyx" is already composed. There are no plans yet when the album will be ready, but I think it will come in 2024. Thematically, we break away from a literary concept and turn to more real events, but everything in due time..."
Vocalist and lyricist Fluss adds:
"It will not again be about a work of literature, but instead be a concept album inspired by a historical occurrence. We will probably try rather to create an atmosphere than to retell a story. Otherwise, we will certainly continue to adapt literary or historical themes for AARA. We do not know yet what it will concretely be. A spontaneous inspiration will probably decide that!"
"Triade III: Nyx" achieved second place in German print mag Legacy's soundcheck and was awarded the "dynamite" certificate by Rock Hard Italy. More words of praise can be found throughout the metal press:
"AARA bring to a close this thunderous trilogy that began just two years ago and now concludes with "Triade III: Nyx," the most immersive of the Melmoth trio. That they deliver this final chapter with fervor and Black Metal force that swallows you whole makes the impact undeniable and something to which you will have no choice but to submit." (Meat Mead Metal)
"If you like intensity and uncompromising aggression elegantly wrapped around melancholy, check out this release." (Infernal Masquerade)
"In conclusion, "Triade III: Nyx" is an excellent example of modern atmospheric black metal. […] A dark, powerful and diverse record with remarkable melodies and a captivating atmosphere." (Metal Bite)
The album is officially released on CD, vinyl and digital. Band merchandising (t-shirt, zip hoodie, patches) accompanies the release. Orders are possible via our EU, US and Bandcamp shops.
Please note: Due to a mistake at the pressing plant, all first press "Triade III: Nyx" LPs come with the slipcase included with the exclusive DMP version. The two editions differ solely through the colour of the vinyl.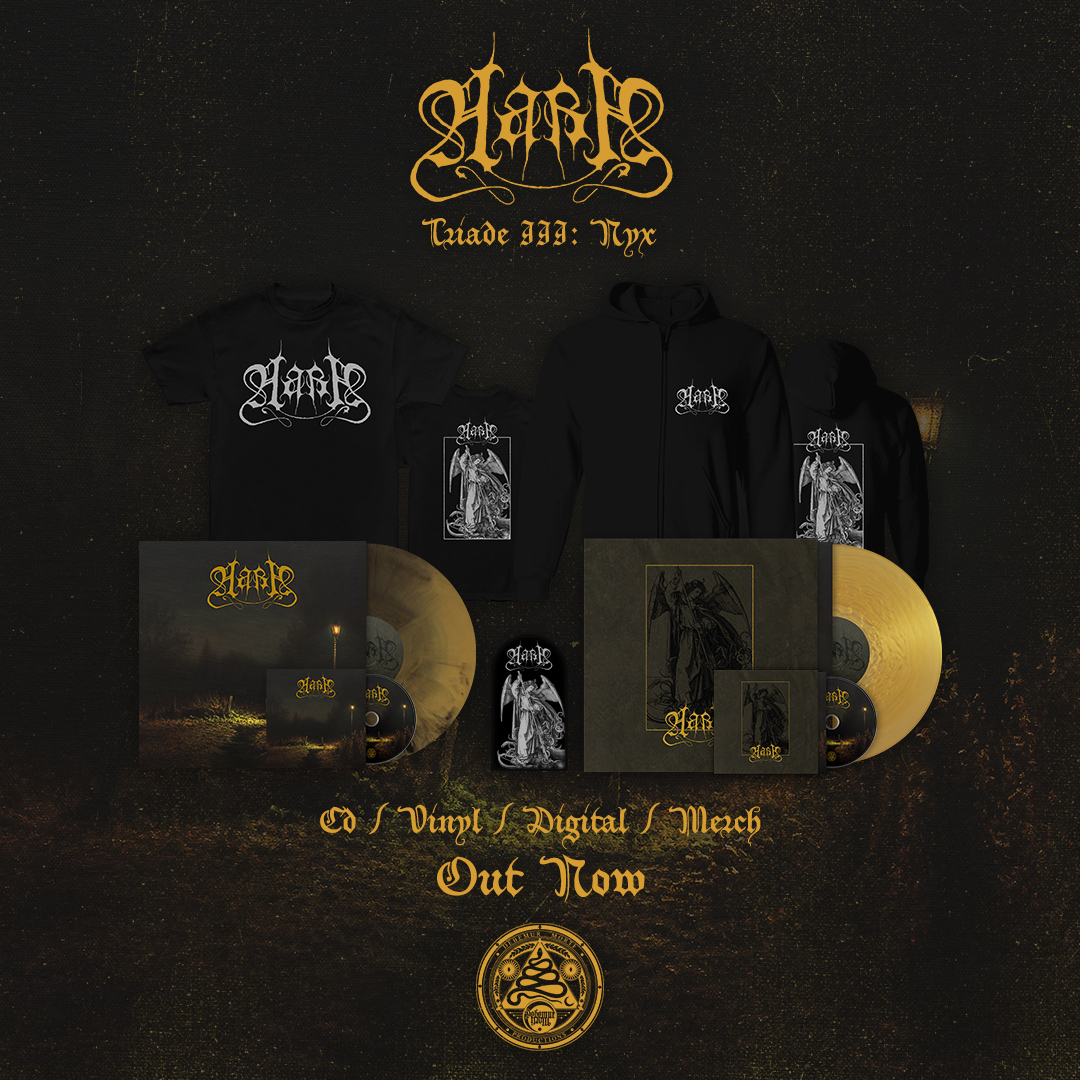 Posted on
03-31-2023
| Category: Aara