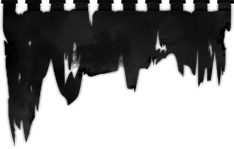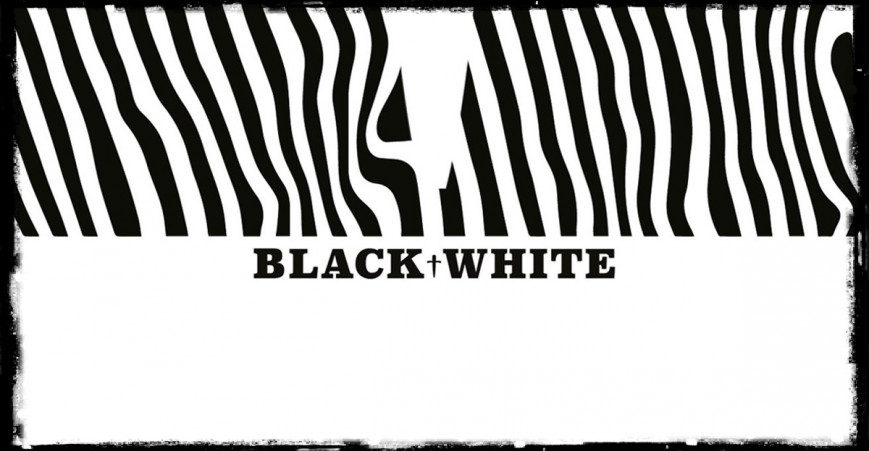 THE LOVECRAFT SEXTET – 7'' EP released
Continuing THE LOVECRAFT SEXTET's exploratory fusion of Jazz-noir with more extreme music, sole composer Jason Köhnen (BONG-RA, THE KILIMANJARO DARKJAZZ ENSEMBLE) has crafted two enigmatic new pieces. "Black†White", a 7'' EP featuring the tracks 'Black' and 'White', is now officially released and available for streaming via Bandcamp and our YouTube channel:
Free Jazz legends Albert Ayler and Pharoah Sanders were as important to the genesis of "Black†White" as the Noise/Jazz/Death Metal band PAINKILLER and Extreme Metal royalty such as BEHERIT and NAPALM DEATH.
Composer Jason shares how some of these groups inspired him deeply:
PAINKILLER:
"In 1992, I bumped into PAINKILLER via the Earache Records sampler "Naïve". There I found their song 'One-Eyed Pessary' which appeared on the "Guts Of A Virgin" album. Earache was the most prolific label for me from the late eighties till the mid-nineties. PAINKILLER stood out due to John Zorn's saxophone playing and these incredible noise explosions. It opened up my musical spectrum regarding possible musical extremities outside the realms of the Metal genre. Zorn paved the way to dive into the world of free-jazz to discover greats like Pharoah Sanders, Sun-Ra, Albert Ayler and many others."
NAPALM DEATH:
"The "Scum" album opened my eyes to the most extreme forms of Metal. Around the early-mid-eighties my friends and I were mostly discovering Heavy/Speed/Thrash Metal, so the usual suspects: SLAYER, METALLICA, VENOM, MOTÖRHEAD, IRON MAIDEN… and then, suddenly, we bought NAPALM DEATH's "Scum" in 1987 (I think it was). We used to save up money together as a group in order to purchase a new LP, and we were blown away by what we heard. It is hard to describe the sensation of discovering all this new music during this era. It was a non-stop stream of amazing and original releases in the period of 1985 until around 1992. This kind of thing was never done before and it kind of blew our minds. The adventure of discovering Grindcore followed with bands like E.N.T, DOOM, DR AND THE CRIPPENS, UNSEEN TERROR, ELECTRO HIPPIES, etc. When Harris and Dorrian left NAPALM DEATH, it became a less interesting band for me personally. Looking at the side A and B line-ups on the "Scum" album with Justin Broadrick, Shane Embury, Nick Bullen, Bill Steer, Lee Dorrian, Mick Harris… my goodness."
BEHERIT:
"BEHERIT was my first contact with Black Metal. I bought the "Oath Of Black Blood" in 1991. I was not really considering VENOM or BATHORY as Black Metal back then. I was a bit late to the show as I took the path of Crust/Grindcore and later focusing rather on Doom than Black Metal. As a 'crusty' the corpse paint, band dramas and church burnings were not my thing back then, as we were obviously fighting multi-national corporations and getting hammered, haha. Nonetheless, when I bought this album, I did enjoy the (Punk) rawness and the primitiveness of the Black Metal sound, as Death Metal was becoming more and more polished. This BEHERIT album fascinated me and I rediscovered it later which then opened my taste buds for the second wave of Black Metal bands like MAYHEM, DISSECTION, DARKTHRONE."
"Black†White" has garnered praise from the music press for its innovative approach:
"The music happens between the extreme polarity of black and white and plays with the aural expectations of the listener. […] "Black†White" manages to unsettle the audience in just ten minutes." (Vampster.de)
"Thus, the EP is at the same time an appreciation of the roots of Darkjazz and a philosophical consideration of what constitutes the core, the essence of sophisticated music." (Metallosophy)