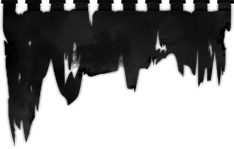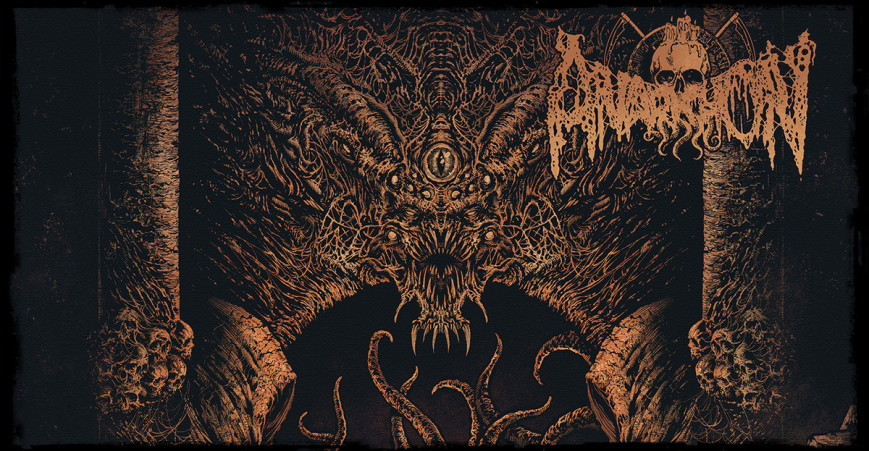 ANARKHON premiere full album stream
At once ancient and innovative, ANARKHON's forthcoming album throws the listener into a remorseless, churning hell-tunnel filled with Lovecraftian nightmares. Ten days before the official release of "Obiasot Dwybat Ptnotun", the Brazilian band presents the full album stream in cooperation with Death Metal Promotion YouTube channel!
Listen here:
Spewing forth the foul poison of Lovecraftian horror, these eight hymns are an obliterating display of psychedelic Death Metal prowess. To help manifest this annihilating chaos, ANARKHON utilized a new sound engineer, Henrique Lanz. Main composer Sodomic elaborates:
"The chaos here is approached in a cosmic way, something completely beyond the ability of the human mind to understand. This great disorder outside is far more frightening than any idea of chaos here on our planet. Thus, we aimed at a different sound for this release. And sometimes the best way to achieve such a change is by recording, mixing, and mastering in another studio with another sound engineer. That was the main reason for choosing DS Studios and Henrique Lanz. Of course, I had a clear picture in my mind how the album should sound. I wanted something even darker than the previous one, and I believe we achieved this goal."
For the first time in their career, ANARKHON hired Polish graphic artist Maciej Kamuda (BLUT AUS NORD) to design the artwork. Vividly displaying the cavernous and comic horrors of the Lovecraftian universe, the quality of Maciej's work further intensifies the aural nightmares. Sodomic notes:
"I was impressed with the artwork Maciej did for the last BLUT AUS NORD album, so Phil from Debemur Morti and I decided that he was the best option to create something epic and terrifying for our new long-player. He is an easy guy to work with and very open to new ideas. I am sure we will be working with him again soon. For this artwork, I gave him complete freedom and just showed him some lyrics, songs, and the title of the album. From there he started to develop the cover, and he absolutely managed to capture the atmosphere of the tracks."
"Obiasot Dwybat Ptnotun" will be released on CD, vinyl and digital on March 17th. Pre-order CD / LP / Digital / Merch via our EU, US (no merch) and Bandcamp shops.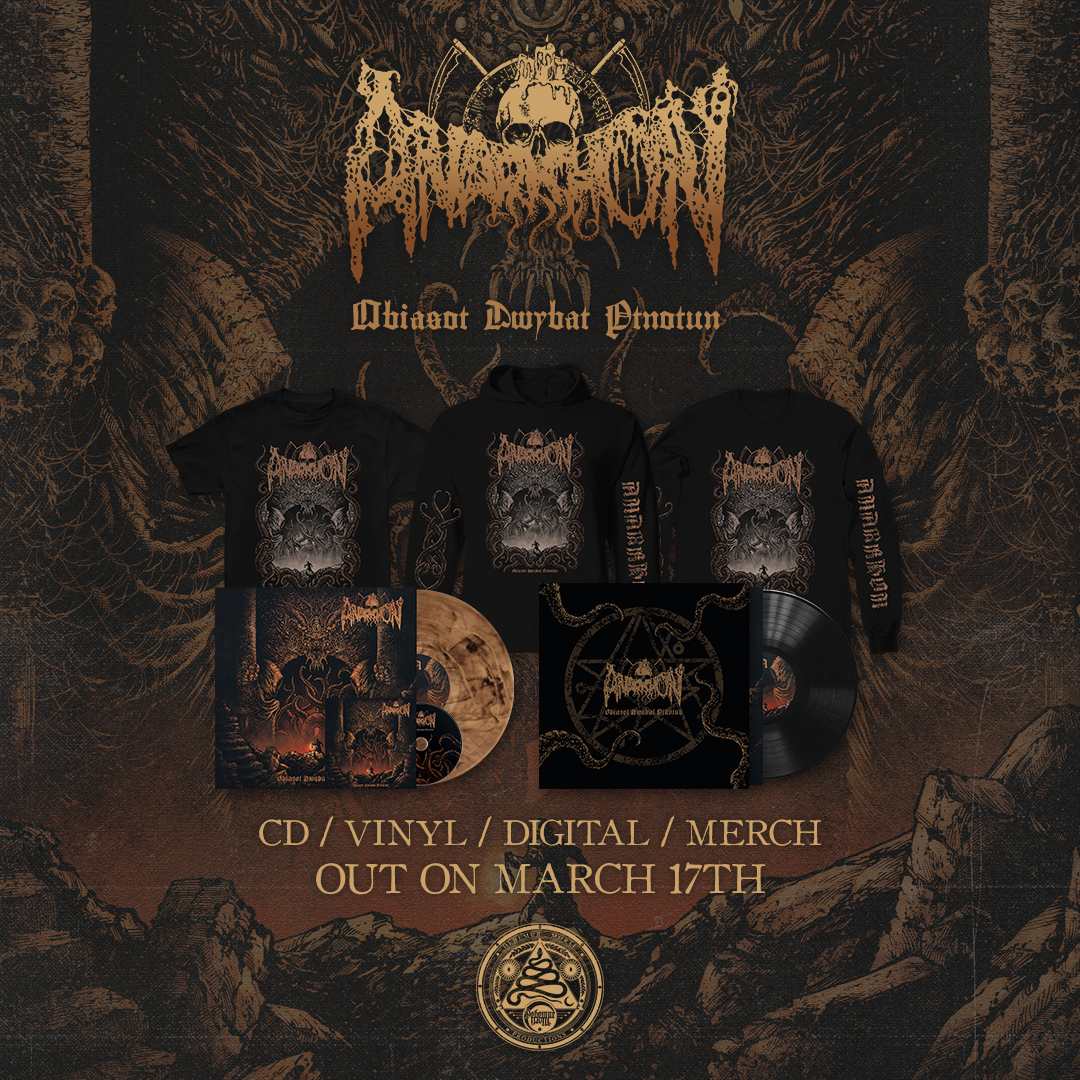 Posted on
03-06-2023
| Category: Anarkhon