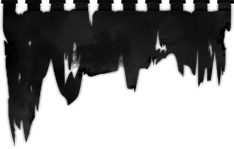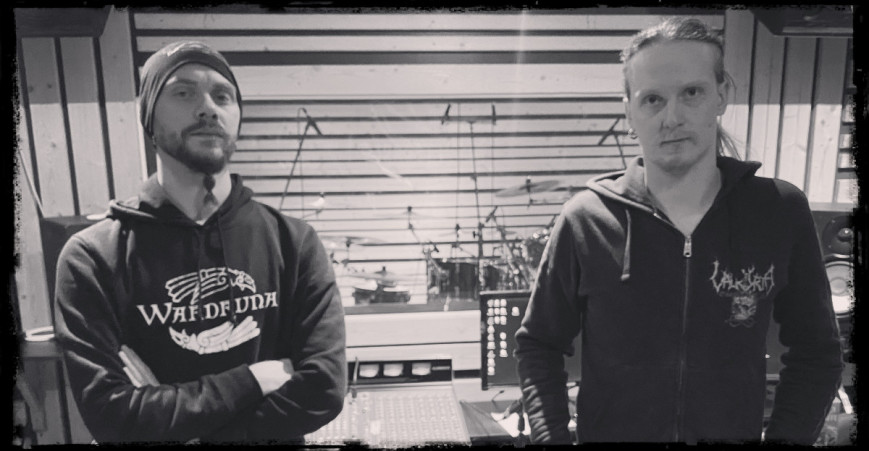 KRYPTAN begin album recordings
A year and a half after unleashing their self-titled first EP, KRYPTAN have started studio sessions for their forthcoming album. The Swedish Black Metal band have just completed drum recordings with Victor Parri (ISOLE, VALKYRJA) as session drummer, jumping in for Samuel Karlstrand.

Composer and guitarist Mattias Norrman comments:

"We recorded the drums in Glashuset Studio in Ludvika, the same studio in which the EP was also crafted. But this time we worked together with Christian Larsson (embodiment audio) as our studio engineer. He is also known for playing in GLOSON and used to be a member of SHINING. Victor Parri, Christian and I teamed up on February 16th and made all preparations for the recording which started the next day. For various reasons Samuel Karlstrand – who recorded drums for our EP – cannot play on this album. Instead, we recruited Victor, very well-known from VALKYRJA and ISOLE, for the drum recordings.
Usually, I pre-produce drums on the demos myself. But I am very open-minded, and so both Victor and Christian came up with some cool ideas during the process. Victor did a really good job and in two days, he had nailed all the songs. Hopefully I can start recording the guitars and bass within a few weeks, and then Alexander Högbom will do the vocals. Afterwards, I will work my magic in a studio in Avesta and Alex in his studio in Ludvika. In the end, we will send all audio files to Christian who will mix the album. I aim to have the whole recording procedure done by the end of April. Expect elegant and brutal chaos!"

Check out some impressions from the drum recordings:
The band's first EP, "Kryptan", was released on July 23rd 2021, receiving praise from the metal press:
""Kryptan", conjuring up all manner of bombastic and fierce imagery, is a harrowing debut effort and one that hints at much more to come from this side project. There is a skill to the songwriting that transcends genre, although the commitment to the tropes is really cool to hear." (Invisible Oranges)
Listen to the EP via Bandcamp below or on our YouTube channel:
Having made their live debut at Sweden's Klub Slammer last October, KRYPTAN are now confirmed to appear together with MARDUK, LIK, IXXI, SORCERY and RIKET at a one-day festival in Slaktkyrkan, Stockholm. Find all info and tickets here!

Posted on
02-24-2023
| Category: Kryptan