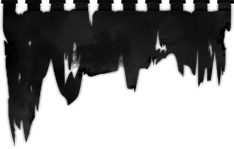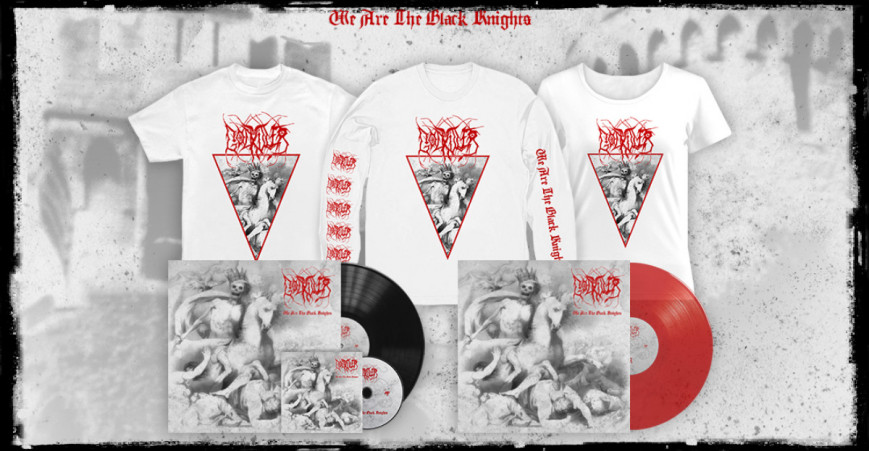 GODKILLER release "We Are The Black Knights"
As a vital part of the Black Metal scene in the early 90s, GODKILLER unleashed two important and highly acclaimed demo tapes. "Ad Majorem Satanae Gloriam" (1994) and "The Warlord" (1995) serve as proof of the feverish passion and will present in the underground during those days. Furthermore, the seven tracks document Duke Satanaël's search for GODKILLER's trademark sound: from raw Death and Thrash Metal of the first demo to anguished Black Metal utilizing Medieval-inspired elements.
"We Are The Black Knights" presents all demo tracks for the first time in a mastered version by Duke Satanaël himself. The demo compilation is now officially released on CD, vinyl and digitally and can be streamed via Bandcamp or on our YouTube channel:
In an extensive interview with Obsküre mag (find all three parts on our website in English language), Duke noted about the evolution of GODKILLER's sound:
"I completely abandoned Death Metal and replaced it with pure Black Metal. But, indeed, the most important element stems from the Medieval influence. I even had started, simultaneously, a project without guitars, with neither drums nor voice. I only used strings, flutes, bells, the brass and orchestral percussions, as it is also audible in the introductory pieces of the two demos. I didn't complete this project. All in all, it was really this Medieval atmosphere that I liked, and the attempt to mix this music inspired by ancient and purely acoustic sounds with electric and contemporary approaches. Two seemingly unnatural pieces of music meet to generate a Rops-like creature."
Although over 25 years old, these raw and majestic compositions still receive praise by the press today:
"[…] it must be admitted that this is really addictive, mature material, even original in a way. And certainly not sounding mainstream as a thousand other hordes." (Apocalyptic Rites)
"A Black Metal document from the past, but one that still has relevance today!" (Legacy)
"We Are The Black Knights" is available on CD, vinyl and digital. Orders are possible via our EU, US (no merch) and Bandcamp shops.