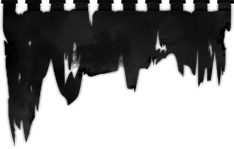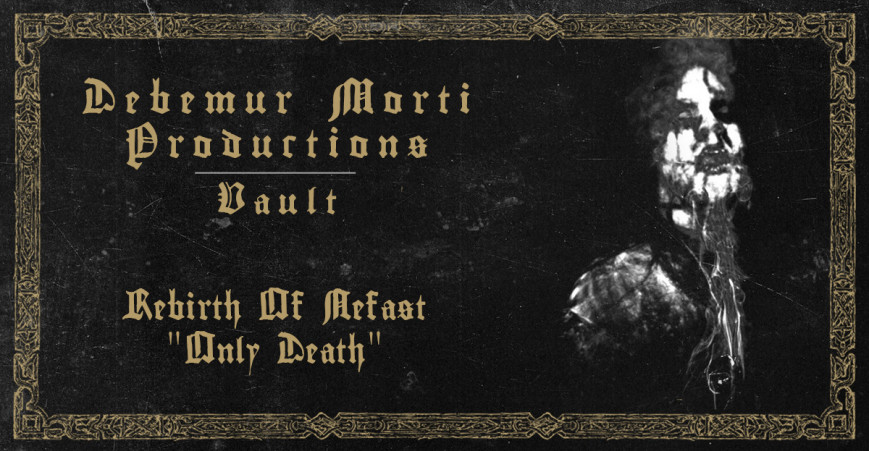 DMP Vault - Part I, Only Death
Debemur Morti Productions was built on impassioned foundations. First and foremost, we are fans of the music. The label's existence is a direct result of our desire to serve the culture with deserved quality. For almost two decades we have stayed true to our vision. While we are a business, DMP is the epitome of a passion project. And this will never change.
With DMP Vault we remember and pay tribute to past milestones of the label. Pieces of the puzzle which built us towards the point we're at today. We feel incredible gratitude to be able to continue leaving our mark in the cosmos. We hope you enjoy this trip down memory lane and perhaps to discover music you previously missed.
REBIRTH OF NEFAST "Only Death" (DMP0019)
Today marks a momentous day in DMP history: 16 years ago we had the privilege of releasing the first demo from Occult Black Metal band REBIRTH OF NEFAST, a release we hold in high esteem to this day.
REBIRTH OF NEFAST is the solo project of Irish musician and in-demand producer/engineer Stephen Lockhart ('Wann'), a prominent name in the world of underground Black Metal. While he has left an indelible mark on numerous projects both as a musician and as a producer based at his Studio Emissary recording studio in Iceland, REBIRTH OF NEFAST is of incomparable magnitude.
Driven by atmosphere, "Only Death" wastes no time establishing the mood. Within the first moments, hair-raising soundscapes convey an intense sense of inevitable doom. The listener is immersed in sombre degrees of emotional complexity which prove an unyielding force. For the entire 33-minute runtime the listener is grasped in a powerful hold, as the demo reveals its intricacy. Each of the three tracks is dismal, relentless, and ultimately grim, while simultaneously conveying a sense of euphony. The juxtaposition of different ideas and their execution is what makes this demo the gem it is. "Only Death"'s DNA is raw, spellbinding, and absolutely drenched in iron-hearted atmosphere, making it a 'must listen' for all fans of Black Metal.
This 2006 demo is a testament to Lockhart's artistic aptitude, which, after countless contributions throughout the years, has cemented him as a titan of the scene. To the dismay of many, a resulting full-length album from REBIRTH OF NEFAST took over a decade to drop. "Tabernaculum", released in 2017 by Norma Evangelium Diaboli, not only confirmed Lockhart's abilities as a songwriter and performer but also exceeded all expectations.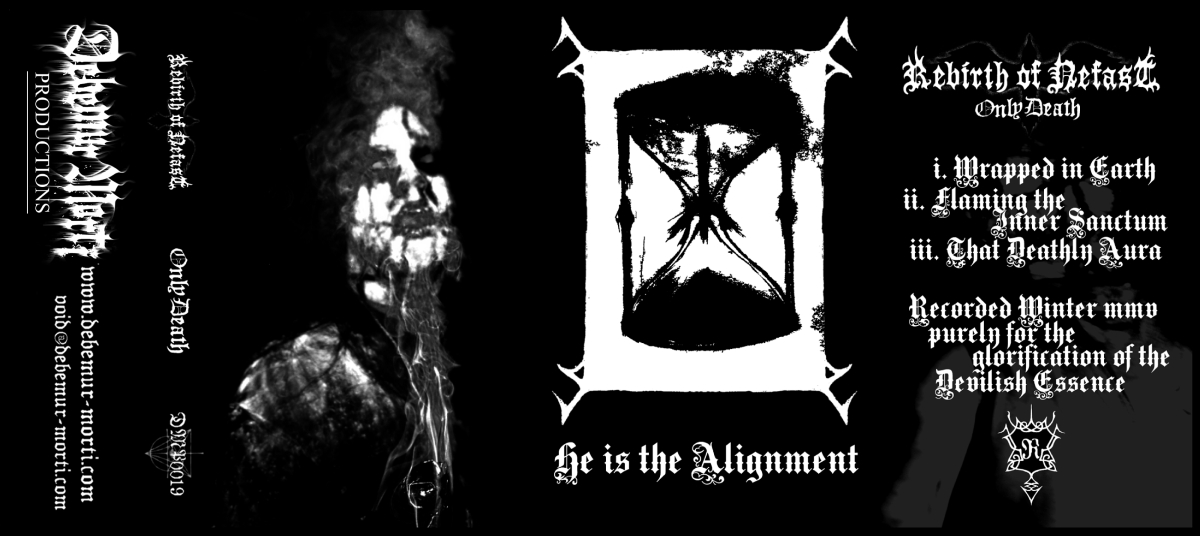 Posted on
12-07-2022
| Category: