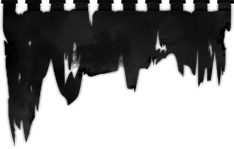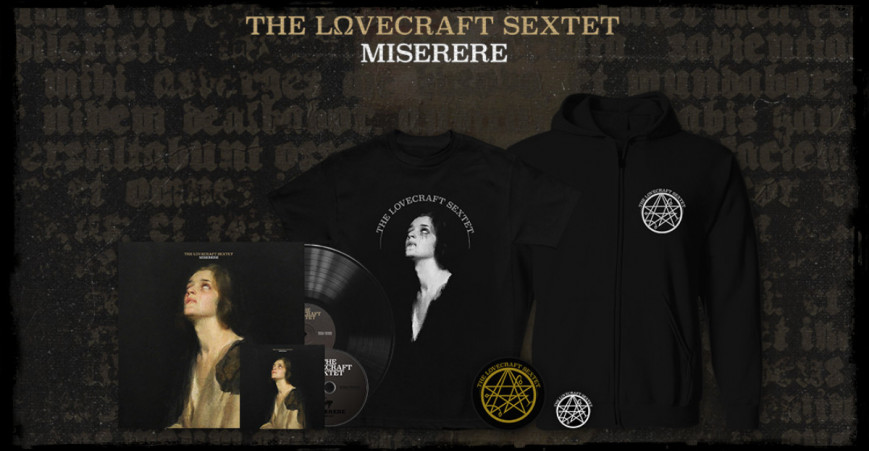 THE LOVECRAFT SEXTET release "Miserere"
The third album of Jason Köhnen's (ex-THE KILIMANJARO DARKJAZZ ENSEMBLE, MANSUR) new project, THE LOVECRAFT SEXTET, is officially released on CD, vinyl and digitally. "Miserere" assembles disharmonious Darkjazz moments, Ambient & Drone noises and Black, Death as well as Doom Metal sounds. Through this extraordinaire mixture, THE LOVECRAFT SEXTET offer a travel into the most sinister depths of the Darkjazz genre – a trip highly recommended to all fans of David Lynch movie scores.
Jason notes about "Miserere":
"This new adaptation of "Miserere" wanders into the darkest corners of the human soul: Doomjazz mercilessly mixed with the ambience of Black Metal, Gregorian soprano singing juxtaposed with unholy cavernous screams. "Miserere" aims to find the darkest parts of the spirit. Repentance, penitence, grief, mourning and humiliation. The first ever recorded Doomjazz Blackmass!"
Check the full album stream on our YouTube channel or via Bandcamp below:
"Miserere" receives praise from the press all over the world:
"It basically finds the middle ground you didn't know existed between Jazz, classical, and Goth music." (New Noise)
"[…] to experience "Miserere" is to be subject to a force that resides within yet somehow beyond the music, somewhere in the deteriorating stone labyrinths of the soul. Ethereal, entrancing, mysterious and magical." (The Midland Rocks)
"Definitely pitch-black; recommended to all fans of THE KILIMANJARO DARKJAZZ ENSEMBLE, if they are willing to stare into the front yard of hell." (Legacy)
"Miserere" is available on CD, vinyl and digitally with appropriate merch (t-shirts, zip hoodies, patches & pins). Orders are possible via our EU, US and Bandcamp shops.