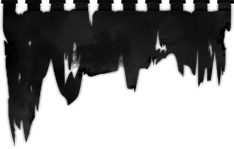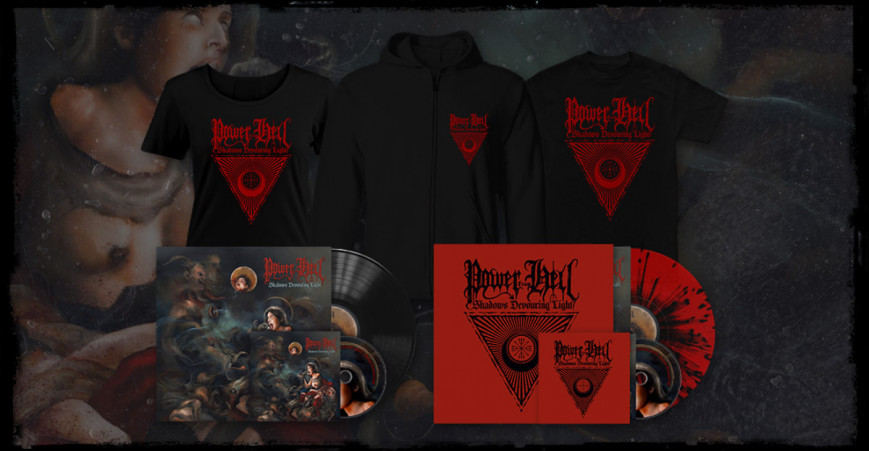 POWER FROM HELL release "Shadows Devouring Light"
While earlier POWER FROM HELL releases highlighted a merciless combination of Black, Thrash and Heavy Metal, "Shadows Devouring Light" sees the Brazilian band return to the gloomy and eerie roots of the early 90s Black Metal. The ten sinister hymns evoke macabre and pervert soundscapes, aptly underlined by a blasphemous lyrical and visual concept.
"Shadows Devouring Light" is officially released today and can be listened to in full via Bandcamp or on our YouTube channel:
Composer Sodomic comments on the album release:
"This new album means everything to us as a band. For the artist a new album is always the most important moment – with each work a new path is paved towards darkness, knowledge as well as musical and personal development.
It is a great feeling of ecstasy when we hold the physical manifestation of our work in our hands, especially the vinyl. You can hear music everywhere and in many forms nowadays. But for me, nothing will ever replace the mystical ritual to put on an LP, start to spin it and hold the booklet in my hands to read the lyrics like a book. That moment is magical!"
The band has already started to make plans for the future, as Sodomic notes:
"I can't promise great things just to try to impress the public. But I can assure everyone that we will continue to work one step at a time to bring our music to more and more people around the world while maintaining our integrity. And I'll give my word that our music will never stray from the depths of the darkness of the abyss. This year we will maybe have a music video for one of the songs on the album ready. Furthermore, we have some shows in the US and South America scheduled, and the big plan is to start getting into contact and talking to people in order to organize the next European tour in 2023. We want to promote our new album there!"
"Shadows Devouring Light" received heavy praise by the metal press:
"While their sound certainly ties back into some classic old school elements, POWER FROM HELL seem to continually be able to push the needle and grind towards ever more delirious peaks." (Two Guys Metal Reviews)
"[…] cold shivers are constantly running down my spine. The compositional tension is almost continuously tense, the fiery but also mystical melodies last and the vocals of Sodomic steal the show." (Addergebroed)
"Every track on this record is well-considered and magnetic. I'm convinced – the perverts have won. – 8/10 points" (Decibel)
"Shadows Devouring Light" is available on CD & vinyl (including exclusive DMP editions) as well as digitally, accompanied by high-quality merch as t-shirt (men/women) and a zip hoodie. Pre-orders are possible via our EU, US (no merchandising) and Bandcamp shops.