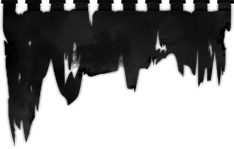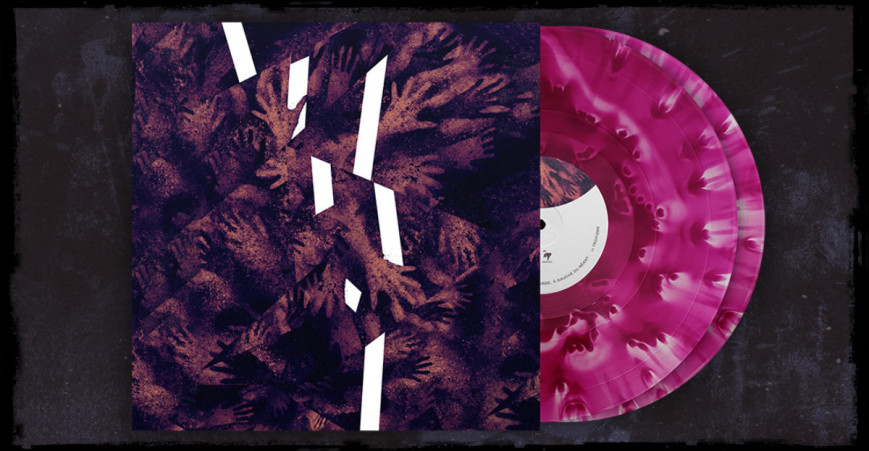 PLEBEIAN GRANDSTAND – Vinyl Repress
"It's a horrendous and abrasive blast of modern angular Black Metal and grinding Industrial tones, all tempered with crawling sections of power electronics, shrieking and general bad vibes. Absolutely wonderful." (Daniel P. Carter, Kerrang)
"Rien ne suffit" was one of the most unpredictable and violent releases of the Extreme Metal genre in the year 2021. PLEBEIAN GRANDSTAND's fourth piece of Art sees the French band's exploration of different musical influences and textures converged to perfection. Conceptualized as a piece of aural filmmaking, the album is a courageous, challenging and mind-bendingly unique record from a peerless band operating at peak powers.
"Rien ne suffit" is available on ultra clear / deep purple cloudy effect heavy vinyl. The repress comes with a download card as well as a 24-page 12''x12'' booklet.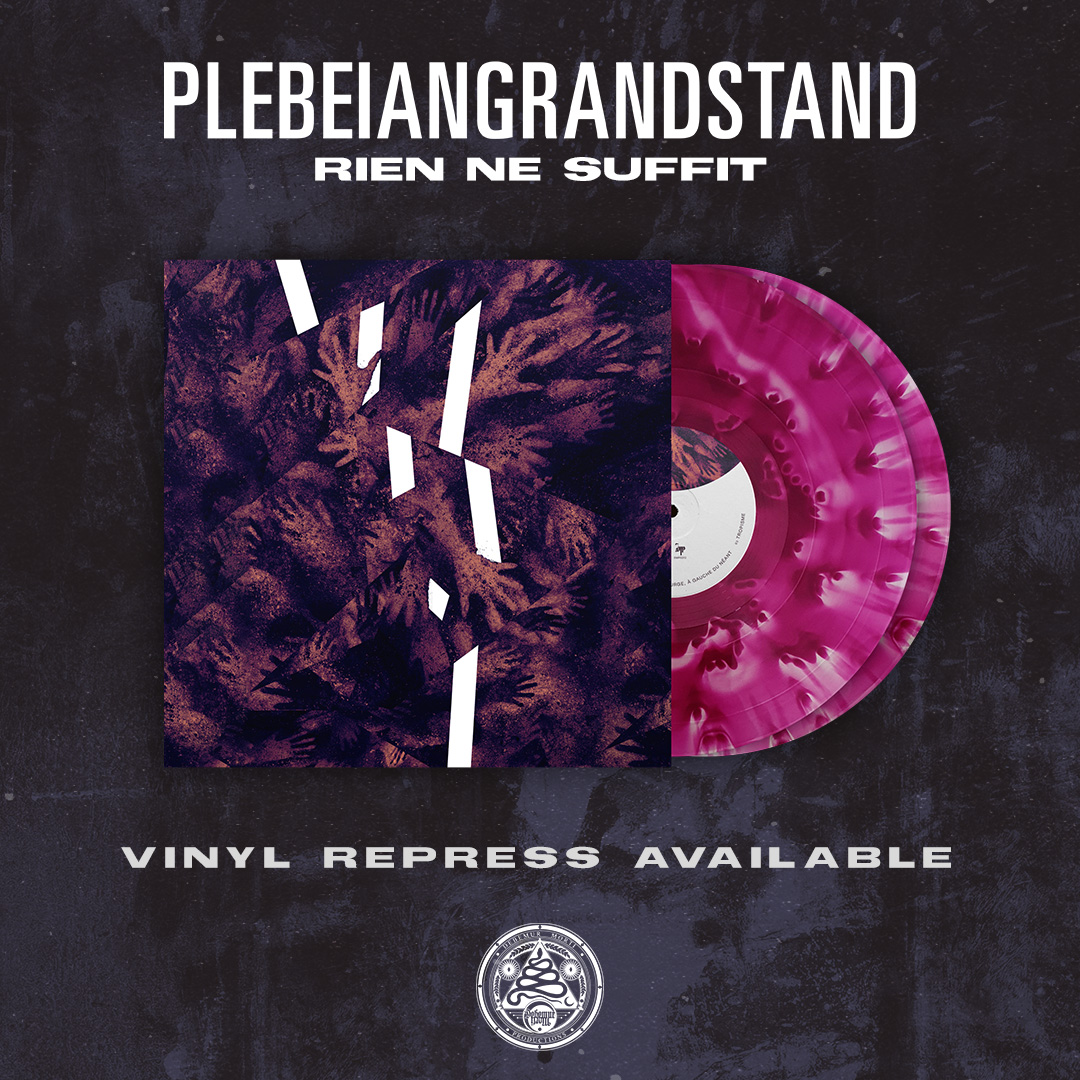 Listen to the ten crushing tracks via Bandcamp or on YouTube:
This September, Veil Of Sound interviewed PLEBEIAN GRANDSTAND's drummer Ivo concerning the band's musical influences, the conceptual background of "Rien ne suffit" as well as about their compositional process. Read here!