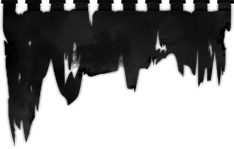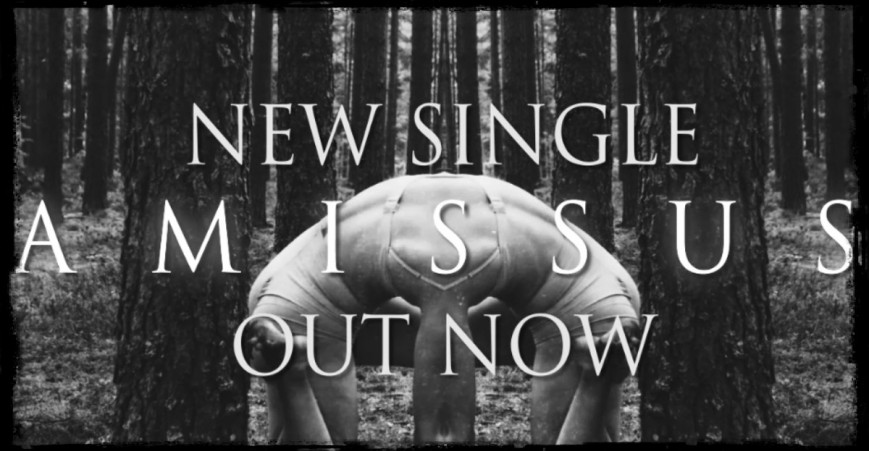 HEXIS premiere 'Amissus'
In collaboration with webzine No Clean Singing, HEXIS premieres a fourth song from their forthcoming album, "Aeternum". 'Amissus' is a sinister and tension-ridden crusher, perfectly representing the band's explosive mix of Hardcore, Sludge and Black Metal. Check the track and an eerie visualizer created by Riivata Visuals below:
No Clean Singing editor Islander describes the new composition:
"You will see that the lyrics of the song that rip through the throat like knives are harrowing, as is the accompanying visual imagery, and the music is every bit as lacerating. Viscerally powerful, emotionally shattering, and mentally broiling, the song isn't soon forgotten."
Frontman Filip comments on 'Amissus':
"We felt that this track is adding something to the mix which the other three unveiled songs ('Divinitas', 'Exhaurire' & 'Nunquam') did not show. 'Divinitas' and 'Nunquam' are faster and more straight to the point. 'Exhaurire' is a slow one and, furthermore, a very long track, especially for HEXIS. 'Amissus', however, felt like a good pick since it is a mid-tempo composition. Of course, the other tracks on the record still display different aspects of our sound which we could not highlight by revealing four of twelve tracks. There is obviously a lot to be discovered by the listener. This album is much more diverse compared to all our previous works. But with these four singles we are showing what we want to demonstrate the most!
Also, during our tour through Canada this June and July, we actually played 'Amissus' every night. The reaction was always good. It is kind of a 'weird' track for us to play live, exactly because of the unusual tempo for HEXIS. But the audience seemed to enjoy it and it definitely works well to get peoples' heads moving!"
"Aeternum" will be released on CD, tape, vinyl and digital with fitting merch on August 26th. Pre-orders for the album are possible from our EU, US and Bandcamp shops. See the flyer below: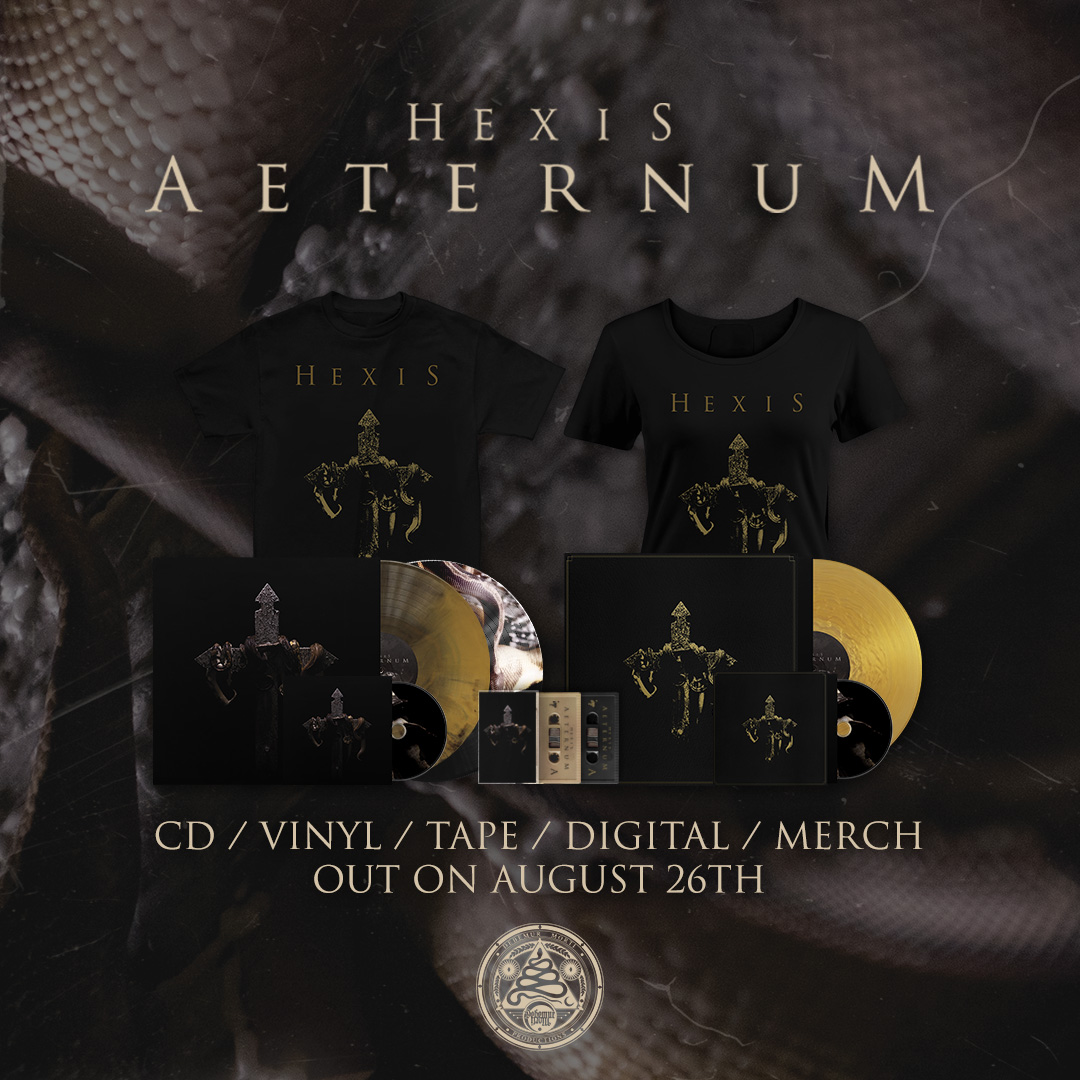 Listen to the other three already unveiled songs via Bandcamp:
Posted on
07-13-2022
| Category: Hexis