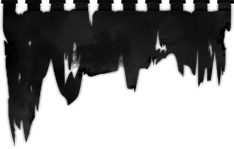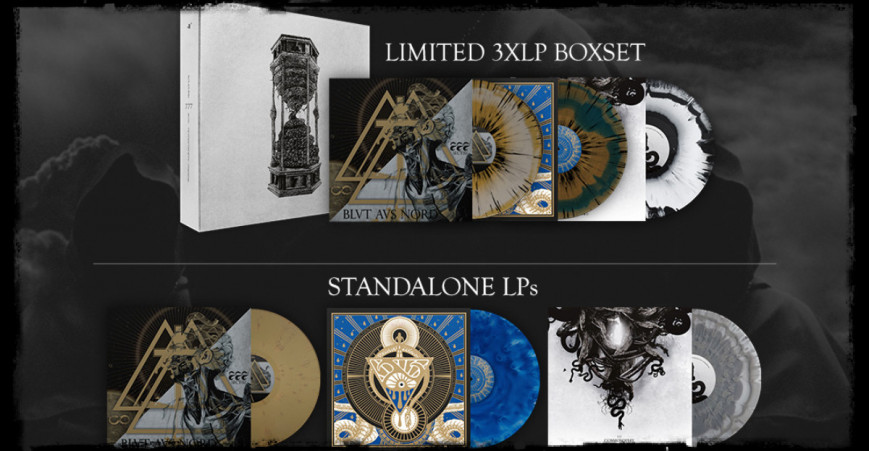 BLUT AUS NORD - Vinyl represses
The modern-classic 777 trilogy - 2011's "Sect(s)" / "The Desanctification" and 2012's "Cosmosophy" - are an inspired condensation and expansion of all that makes BLUT AUS NORD unique. Collected together as a set, the 18 Epitome tracks chronologically reveal a rejuvenated band at its most exploratory and 'human', boldly redefining the outer reaches of avant-Black Metal.

These three albums are now repressed on exclusive merge effect heavy vinyl with splatters and collected in a boxset limited to 345 copies. The set comes with an exclusive A2 poster and a turntable slipmat, all featuring Art by Dehn Sora. Check the "unboxing" video below:
The boxset will start shipping around March 4th and is now available to pre-order exclusively from our EU shop.
The albums are also available as standalone LPs pressed in heavy vinyl :
"777 – Sect(s)" pressed on gold / beer cloudy effect
"777 – The Desanctification" pressed on ultra clear / royal blue cloudy effect
"777 – Cosmosophy" pressed on ultra clear / grey cloudy effect
Additionally, BLUT AUS NORD's latest manifestation, "Hallucinogen", is available as picture disc vinyl edition. All the standalone LPs are ready to ship immediately and can be ordered from our EU, US and Bandcamp shops.
Last but not least, BLUT AUS NORD's first album, "Ultima Thulée", will soon be repressed on CD and vinyl with an artwork as close as possible to its original release. You can find more information about the vinyl versions here.
Listen to "777 – Sect(s)" and the other BLUT AUS NORD albums on Bandcamp: