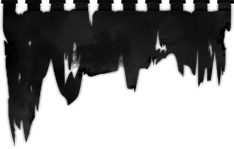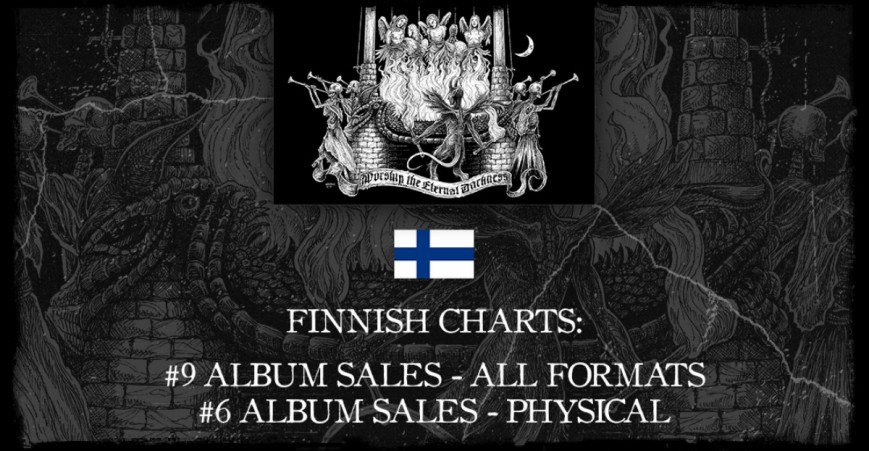 ARCHGOAT - Worship praises
On November 26th, ARCHGOAT unleashed their merciless fifth album featuring ten devastating and relentless compositions. Ornated once again by an immortal Chris Moyen artwork and presenting perverted lyrics as well as muscular musical prowess, the Finnish Black Metal band delivered a trailblazing work of blasphemous Art. On the 1st week of its release, "Worship The Eternal Darkness" entered the Finnish and US charts:
Finnish charts:

#9 album sales - all formats
#6 album sales - physical
US charts:

#59 top new artists album
#54 current hard music albums
"Worship The Eternal Darkness" has furthermore been hailed by underground zines as well as mainstream metal mags as a groundbreaking album:
"Being incomparable, ARCHGOAT confirm their cult status and add an excellent album to their discography. – 5/5 points" (Metallian)
"It's stunning that it is still possible to evoke such an infernal power and force with seemingly simple ideas and riffs in 2021. T-H-I-S is real and true Black Metal, damnit! – 14/15 points" (Legacy Mag)
""Worship The Eternal Darkness" comes as a welcome reminder of how trailblazing and unique a force ARCHGOAT is within an otherwise largely stagnant Black Metal underground. – 666/666 points" (Swallowed In Black)
"You should pray that you sound this good after breathing pure sulfur and exhaling sinister adage for three decades. There is a reason why they have the word GOAT in their name." (New Noise)
"ARCHGOAT just follow their own rules, worshipping the sacred Black Metal code. And everything here is soaked in this law of honor from graphic artwork with satanic scenes and dirty sound to raw and primitive hymns of death." (Antichrist Mag)
Listen to "Worship The Eternal Darkness" via Bandcamp and on our YouTube channel:
ARCHGOAT's latest album (including fitting merch) as well as vinyl represses of their first four albums are available via our EU, US and Bandcamp shops.
Posted on
12-15-2021
| Category: Archgoat