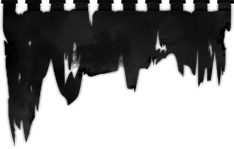 CAILLEACH CALLING join Debemur Morti Productions
CAILLEACH CALLING is a new entity founded by American guitarist/bassist Tony Thomas (BOTANIST, DAWN OF OUROBOROS) and vocalist Chelsea Murphy (DAWN OF OUROBOROS). The drums are handled by Yurii Kononov (ex-WHITE WARD). Together, these musicians share a passion for playing soul-stirring progressive and atmospheric Black Metal. Today, we proudly announce the signing of CAILLEACH CALLING and herald the coming of their debut album in March 2022.
Tony comments on inking a deal with Debemur Morti Productions:
"I have been a fan of many artists that have worked with DMP over the years, namely PLEBEIAN GRANDSTAND, MANES, BLUT AUS NORD, WHITE WARD and ULCERATE. I thought I had created something with CAILLEACH CALLING that potentially had an atmospheric vibe that would fit well on their roster. When I look for a label for a new project I have created, I like to consider a few things: first, do I think my music would be a good fit for their audience and the philosophy of a label? And have they released albums that I have enjoyed and been inspired by? Of course, there are many other things to consider after a dialog has been established, but I felt DMP could meet what I look for in a label and I felt I could potentially bring something that they would be proud to support."
Allowing a first glance into the concept behind the coming album "Dreams Of Fragmentation", CAILLEACH CALLING created a trailer video. See here:
The name CAILLEACH CALLING stems from a mythological and folkloric figure well known in the Gaelic culture. According to the legends, this entity is responsible for specific weather phenomena:
"Yes, the Cailleach is the divine being associated with creation of storms and landscapes which we felt was appropriate for our sound. So, the name CAILLEACH CALLING could essentially mean bringing forth a storm."
"Dreams Of Fragmentation" will be released in March 2022. All album details, a first track as well as pre-order possibilities will be unveiled on January 20th, 2022.