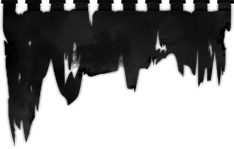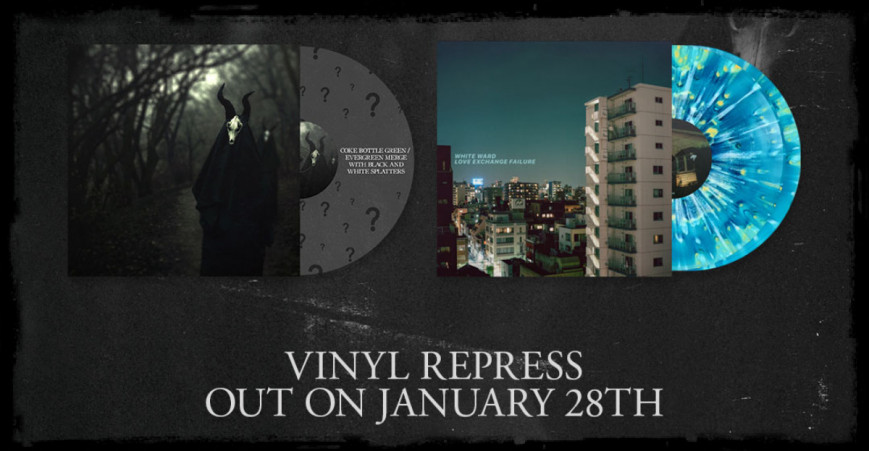 WHITE WARD - Vinyl repress & EU tour
Black Metal experimentalists WHITE WARD are currently working intensely on their third album. Until then, their first two works of Art will be repressed on vinyl. On January 28th 2022, "Futility Report" will be available on coke bottle green/evergreen merge heavy vinyl with black and white splatters and "Love Exchange Failure" on electric blue/sea blue merge heavy vinyl with white and mustard splatters. See the mock-up below: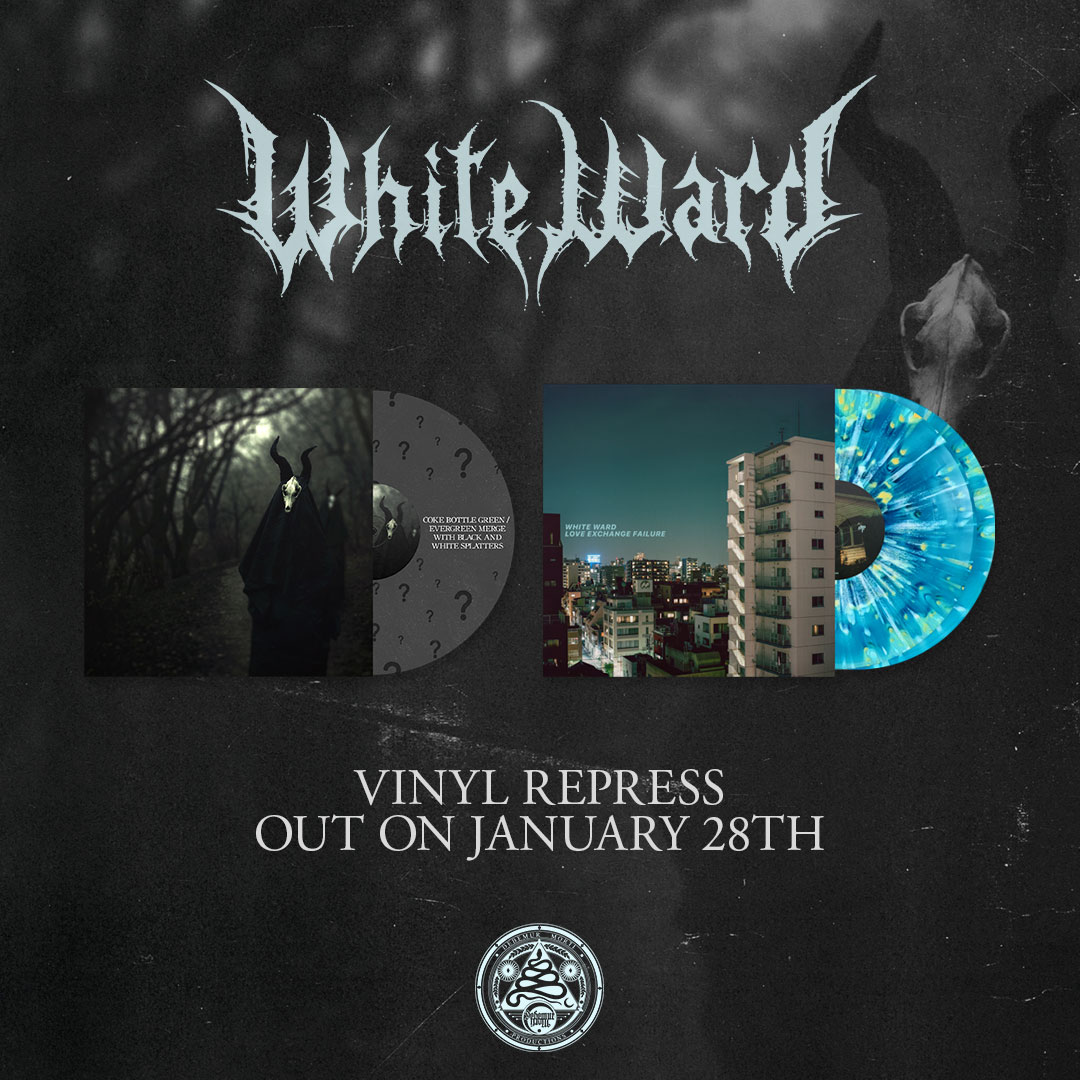 "Futility Report" (2017) as well as "Love Exchange Failure" (2019) display a highly innovative interpretation of Extreme Music by fluidly intertwining the sinister vibes of Black Metal with neo-jazz elements. WHITE WARD masterfully play deviant music with a shade of noir and deliver a pulse-pounding thrill ride through the darker corners of the human experience. Listen to "Love Exchange Failure" below via Bandcamp:
Both albums can be pre-ordered via our EU, US and Bandcamp shops. They are also available as a bundle pack from our EU store.
Recently, WHITE WARD announced dates for their European tour in April and May 2022. They will be supported by Swiss Industrial Black Metal band VERSATILE as well as Blackened Sludge group DEMANDE À LA POUSSIÈRE and Black/Doom horde WOEST from France. Black Speech Booking is organizing the tour. See the flyer below for all confirmed gigs: