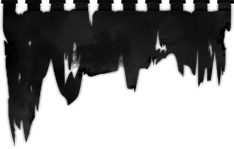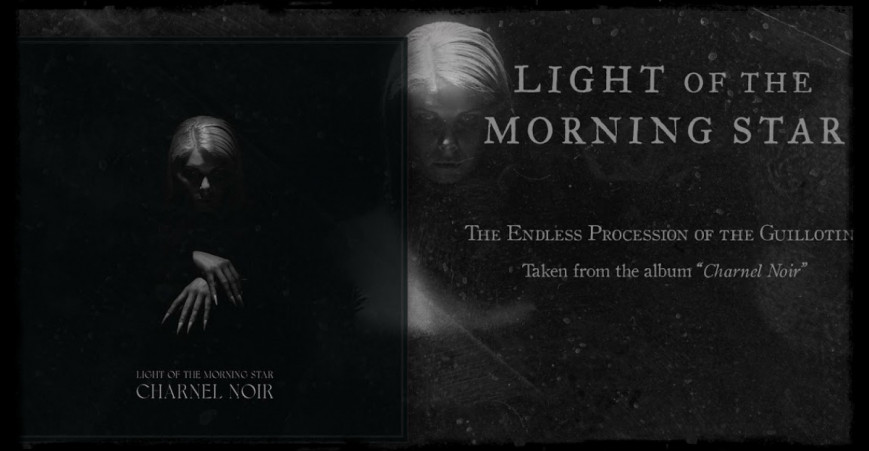 LIGHT OF THE MORNING STAR - Track-By-Track, Part VII
Buzzing riffs, creepy melodies and pulsating drums open LIGHT OF THE MORNING STAR's 'The Endless Procession Of The Guillotine'. Slowly building up tension, the seventh track of "Charnel Noir" develops into a refrain carried by the clear, yet demonically sinister vocals. Although lasting only for about three minutes, the spot-on songwriting immediately draws you into the murderous darkness of 18th century France. Where no light dwells anymore and human beings adhere to their most evil desires, LIGHT OF THE MORNING STAR find their biggest inspiration!
Artist O-A discloses about 'The Endless Procession Of The Guillotine':
"Much like the title track, we return to the direct influence of France in the 18th Century; all of the mystery, filth, chaos, hedonism, madness, and mortality. Musically, it is unsteady and urgent. As somewhat referenced in the first verse, the vision of a funeral carriage careening out of control through a dark, twisted forest was the imagery that inspired this. With the name of the song – a bastardisation of a quote from the great Marquis de Sade – "The Endless Procession Of The Guillotine" is about unhinged libertinism, paralleled with the rapid acceleration to towards death for those around all of us, shrouded in the unquenchable thirst of the vampire."
Listen to the song below:
"Charnel Noir" is available via our EU, US and Bandcamp shops.