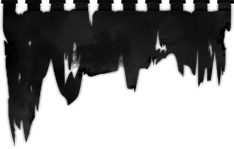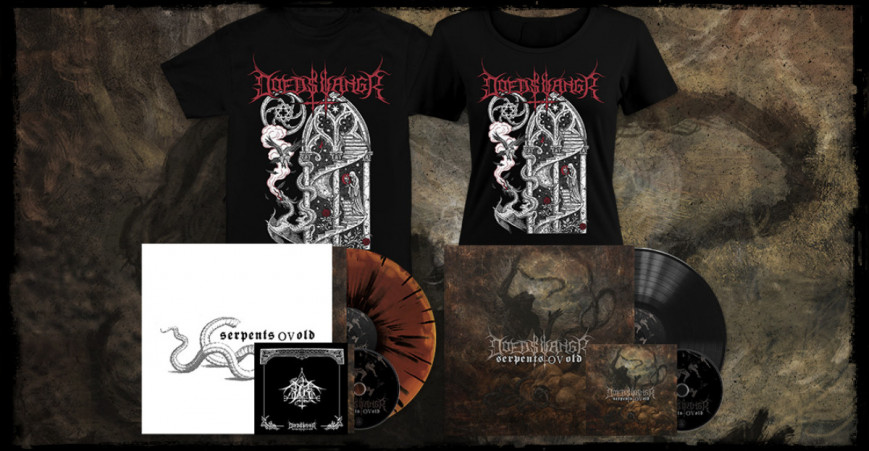 DOEDSVANGR – "Serpents Ov Old" out now!
Bringing together some of the most creative and dismal hearts of the Black Metal scene, DOEDSVANGR used the last years to craft nine new compositions which form their second album. Today, "Serpents Ov Old" is finally unleashed on CD, vinyl, and digitally.
Listen to the album via Bandcamp or on our YouTube channel:
Originally, Norwegian vocalist Doedsadmiral (NORDJEVEL) teamed up with AntiChristian (ex-TSJUDER) and guitarist Shatraug (SARGEIST) to express raw brutality through music. For "Serpents Ov Old", French guitarist and well-known artist BST (THE ORDER OF APOLLYON) joined the band and left his uncanny mark on the album. To grant "Serpents Ov Old" an additional edge, DOEDSVANGR also recruited Vicotnik (DØDHEIMSGARD) and Nag (TSJUDER) to appear as guest vocalists on three compositions on the album.
Frontman Doedsadmiral narrates about the importance of "Serpents Ov Old" for the band:
"The album "Serpents Ov Old" represents a new level as well as a new era for DOEDSVANGR. Music, production, dedication to evil and to the Lord has made the band tighter and more determined. It will also take the band to the stages in 2022. "Serpents Ov Old" is a defining beast for the band itself. Revel in the darkness!"
DOEDSVANGR's ferocious second album received praise of relevant media:
"[…] A Black Metal album that everyone should listen to. It is fast, it is melodic, it is mid-tempo, it is aggressive, it is brutal, it is balanced and very good." (Blessed Altar Zine)
"If Northern Black Metal is your favorite thing, then these songs are for you!" (Apocalyptic Rites)
"Dedicated to lovers of Northern European Black Metal as well as incandescent and satanic atmospheres." (Rock Hard Italy)
"Serpents Ov Old" is available on CD, vinyl, and digitally. Orders are possible via our EU, US, and Bandcamp shops.