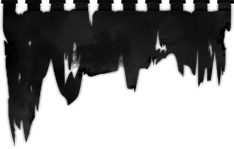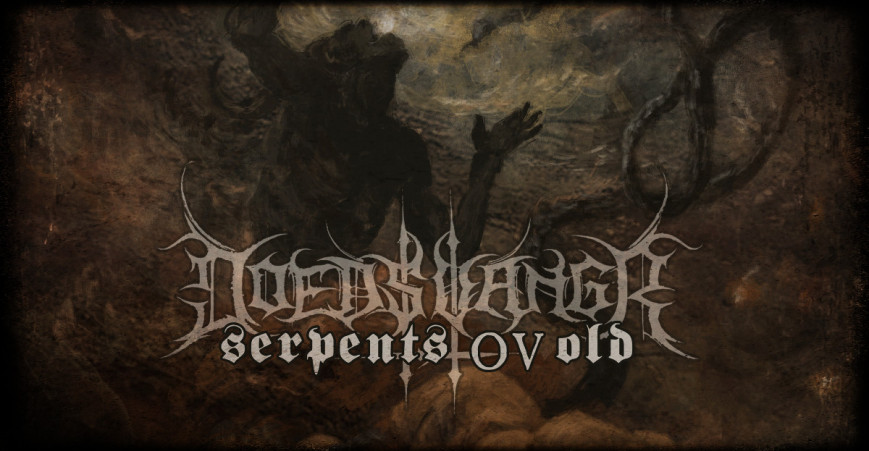 DOEDSVANGR unveil album details
Consisting of four Black Metal veterans, DOEDSVANGR return after seven years of silence to give birth to their second album "Serpents Ov Old". NORDJEVEL's Doedsadmiral (vocals), SARGEIST's Shatraug (guitars, bass), THE ORDER OF APOLLYON's BST (guitars) as well as ex-TSJUDER's AntiChristian (drums), blend the sound of different Black Metal traditions together and unleash a swaggering, hedonistic blaze of hard-rocking fuck-the-world malevolence.
"Serpents Ov Old" consists of the following songs:

1. Serpents Ov Old
2. As The Rivers Bleed Their Blessings
3. Flagelist
4. Imperialis
5. White Finger
6. Black Dragon Phoenix
7. Carrier Of Heads
8. The Salt Marsh
9. Poisonous Tides
Guest vocals on "Flagelist" by Nag (TSJUDER) and on both "Imperialis" + "Black Dragon Phoenix" by Vicotnik (DØDHEIMSGARD).
Limited CD and vinyl versions both feature a bonus cover track, "Pile Driver", from cult Canadian Thrash Metal band PILEDRIVER.
Guitarist BST handled the recording of guitars and bass as well as mixing and mastering in his studio in France. Additionally, drums and vocal recordings took place in Velvet Recording in Norway. The artwork for "Serpents Ov Old" was created by Khaos Diktator Design (CULTUS PROFANO).
'As The Rivers Bleed Their Blessings', the first track DOEDSVANGR unveil, is characterized by a violent wall of sound consisting of grim vocals, powerful bass lines as well as thundering drumbeats. Listen to this traditional Black Metal beast below:
Guitarist BST comments on the creation of "Serpents Ov Old":
"The way this entire album is built can be seen as rather unconventional. The drums were recorded first with absolutely no other music written, meaning the skeleton of the track was conceived on drums only. These drum parts had a special groove to them, which left some room for atmosphere, and from there on, the song writing was very spontaneous and instinctive. I was simply following the inspiration these drum patterns were giving, without thinking too much about it. In general, I do not want to intellectualize the writing process too much. It needs to be visceral. Another peculiar thing about the way this album was built is that it was all made remotely. The pandemic was at its peak, so we did not meet, rehearse together, or even really talk too much about how things were supposed to sound. I wrote the music for 'As The Rivers Bleed Their Blessings' isolated, within my own studio, which actually was both comfortable and inspiring to me."
"Serpents Ov Old" will be released on CD, vinyl, and digitally on October 29th. Pre-orders will start on September 6th.
Posted on
08-26-2021
| Category: